Whee, I'm gonna make a journal up here!
Today was the Big Day!
---
No, I didn't get married today.

But today was a day I've really been waiting for; We finally ordered my Wedding dress today!

Mom helped me take my measurements, and then we placed the order. I'm so excited, I can't wait for it to arrive. The only thing that sucks is how long I have to wait; the dress is being custom-made to fit my measurements, and the seamstress lives in the UK, so it'll take about 6 weeks for me to get the dress. I really hate that mom made me wait so long, though. I contacted the seamstress back in January to get the information on how long it would take to make the dress, etc. She said the latest I should place my order is in March...I told mom I wanted to order it in mid-February, but she insisted we wait until March. I wanted to get it earlier because you never know, things happen. I don't think I have to worry about it arriving here late, though. After all, I'm getting married in late May. That's definitely more than 6 weeks from now.
My friends are getting excited, too; I called my friend Cassie today to tell her, and she's already demanding to see pictures as soon as the dress arrives. She's so excited to be coming, maybe more excited then Jon and I's friend Steven. He just told me today that he can't wait for our Wedding.
By the way, this is the dress I picked.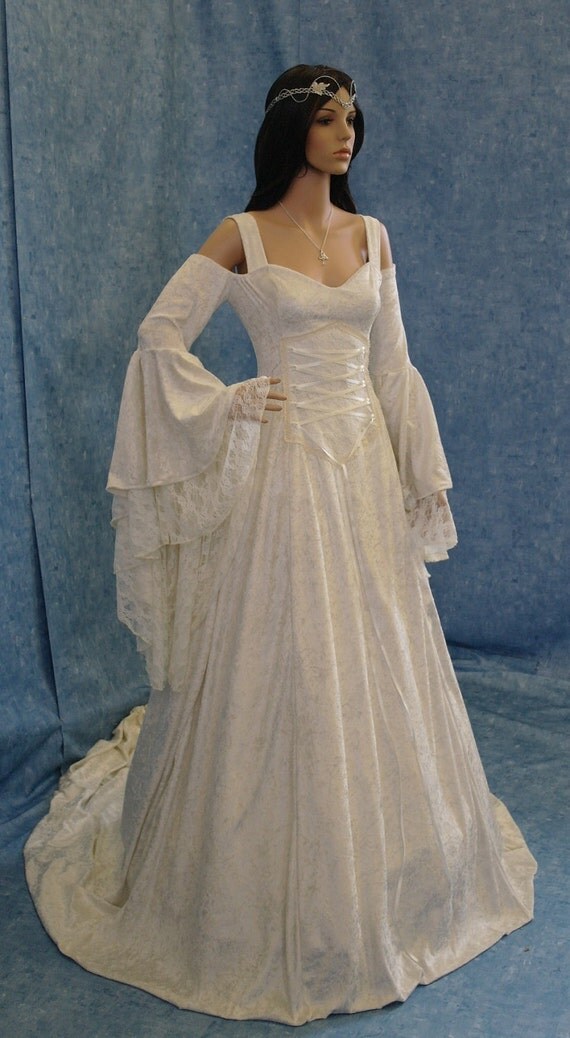 Views
608
Comments
0

Comments