The TeenHelp Project Blog contains a large collection of information about TeenHelp, and provides a place where you can discuss each news item, including TeenHelp's announcements, notices, and Newsletter releases, among other things.
Newsletter #81 - DIY holiday decor; how to conserve energy during the holidays; alternatives to a Christmas tree.
Posted December 18th 2016 at 10:18 PM by
TeenHelp
---
TeenHelp Newsletter
TeenHelp Newsletter #81 - December 18th 2016 -
http://www.teenhelp.org
Welcome to the TeenHelp Newsletter! Our Newsletter contains a lot of useful information about our current work, including updates to our site and services, new resources, details of upcoming events, short bits of advice, interesting links and more!
==========
The Newsletter team would like to wish everyone on TeenHelp and their loved ones a happy holiday.
==========
TeenHelp News
TeenHelp regularly makes changes to its site and services. Some of these are large and noticeable, and others are small and much less so, but each one contributes to the positive development of TeenHelp and how our users experience our community. Below are some of the most recent developments.
==========
Latest articles
(December 2nd 2016)
Mindfulness
Mindfulness is about being in the moment. With the hustle and bustle of society, it can sometimes be hard to practice mindfulness. This article talks about the two different types of mindfulness and how to practice them.
Staying away from home
While some people enjoy staying away from home, others may become anxious with the idea of it. This anxiety can often be eased by planning ahead. This article makes suggestions on how to work with your travel anxiety.
Different Game Genres
If you already are a gamer or you're getting into it for entertainment, you may find that the thousands of games and dozens of game consoles can make choosing a game difficult. This article discusses different game genres to help you choose a game that suits your interests.
The Family Man: A review
The Family Man is a movie featuring Nicholas Cage and Téa Leoni. The movie shows how life could have turned out if the characters Jack and Kate hadn't broken up, but had gotten married and had children instead. Read this article to help you decide whether or not you'd like to see this movie for yourself.
http://www.teenhelp.org/articles/
==========
New Newsletter Editors
(November 27th 2016)
TeenHelp is very pleased to welcome Chantal (WretatsyRemedial), Jenna (~Abibliophobe~) and Sammi (Fernweh.) to the Newsletter Team. All are existing Staff members and dedicated volunteers, and we wish them all the best in their new role. Congratulations!
http://www.teenhelp.org/newsletter/
==========
Resources
TeenHelp works with a range of different organisations and websites in order to help and educate young people. Below is a selection of some of them. For a full list of the organisations we work with, please visit our Resources page.
http://www.teenhelp.org/resources/
==========
Cerebral Palsy Symptoms
The Cerebral Palsy Symptoms website aims to provide comprehensive information about cerebral palsy and other birth injuries. It details the different types of cerebral palsy, the signs and symptoms that might be experienced, and treatment options. This is a useful resource for those who want to learn more about cerebral palsy.
http://www.cerebralpalsysymptoms.com/
==========
Tips Of The Month
Each month we share small bits of practical advice that you can implement to improve your life or that of others.
==========
DIY holiday decor
Regardless of what holidays you do or don't celebrate, decorating can lift your spirits. You can decorate with the friends, family, and kids in your life, or you can decorate as a way to keep yourself busy. The following lists a few ideas.
http://www.teenhelp.org/forums/f219-lifestyle/
==========
Conserving energy during the holidays
The holidays are a busy time for many people. Decorations, cooking, heating or air, and electrical gifts can use a lot of energy. Here are some suggestions to help you conserve energy this season.
Limit the amount of time you leave your lights on. It is recommended to leave lit holiday decorations on for six hours or less. Consider investing in a timer to help you stick to this routine. When your decorations are on, turn off the other lights in your home so you can save energy and enjoy the glow from your decor.
Use LED lighting if possible. LED lights use a lot less energy than other lights do, and are sometimes less expensive. You can use more than double the amount of LED lights than you can with other lights for the same amount of energy. It is also suggested to unplug decorations and other items when they are not in use, as many objects use electricity just by being plugged in.
Use candles to decorate. Candles provide a little bit of light and a pleasant scent. Using candles will allow you to use the amount of light you prefer while using less energy. You can use them as a functional centrepiece. You can also decorate with other items that do not use energy such as ribbon, bells, and tinsel.
http://www.teenhelp.org/forums/f219-lifestyle/
==========
Alternatives to a Christmas tree


Christmas is around the corner and many people use Christmas trees as a way to decorate their house. However, Christmas trees can be costly and can take up quite a bit of space. The following is a list of alternatives to putting up a Christmas tree.
Sticky note tree. If you are on a budget this year you can get some Post-it notes and stick them on a designated wall in the shape of a Christmas tree. After you have made the tree you can add some ornaments by colouring them on the tree or adding stickers to them. If you don't want to take the time to colour on ornaments but want to add detail to the tree you can get the Post-it notes that come in different colours such as green, pink and blue.
House plants. If you enjoy plants and have a number of them at your home you can use this as an alternative. There are various plants you can buy as well. If you are a fan of succulents, you can add one to your home for the holidays. If you want to do something more traditional you could get a Christmas plant such as poinsettias. If you are uncomfortable with taking on the responsibility of a plant you can also invest in a fake one.
Book tree. If you are a reader and have a lot of old books lying around you can re-purpose them for the holiday season by stacking them on top of each other to form a tree. You would start wider at the base and use smaller books the higher up you go. When you get to the very top you should be left with the smallest book. Once you have made the tree you can decorate to your heart's content using tinsel or garlands, LED lights or battery powered candles.
Christmas light tree. Make an outline of a Christmas tree on your wall. You'd probably want to use tape for this because it should easily come off after the holidays. After you have the outline you can take Christmas lights and tack them on the outline. Be sure not to tack anything through the wires because it could be hazardous.
http://www.teenhelp.org/forums/f219-lifestyle/
==========
Interesting Things (on TeenHelp)
A lot of content is posted to TeenHelp every single day, from threads to articles, social groups to albums. But it is difficult for even the most veteran user to keep on top of it all, so we have selected a few items from among the masses that we thought were interesting to draw your attention to.
==========
Threads
Can I get an Emergency Counselling Appointment
Some counsellors allow clients to have emergency appointments if they feel like they are a danger to themselves or need extra support. Are emergency sessions something that your counsellor offers? Share your thoughts and read what other people have to say here.
http://www.teenhelp.org/forums/f14-m...g-appointment/
Favourite Holiday dish
With the holidays quickly approaching, people are beginning to gather ingredients for the dishes they prepare. What are your favourite holiday dishes, and why? Tell us what about what dishes you enjoy during this time of year.
http://www.teenhelp.org/forums/f184-...-holiday-dish/
Sleep and a good morning and nighttime routine
It can be difficult to find the right morning and nighttime routine, and sticking to it can be challenging as well. What tips do you have for developing and maintaining good routines? Make suggestions here.
http://www.teenhelp.org/forums/f16-g...ttime-routine/
Pokemon Sun and Moon
What are your thoughts on the Pokemon Sun and Moon games? Have you bought them, are you in the process of playing them, or are you interested in purchasing them? Share your opinion and see what others think here.
http://www.teenhelp.org/forums/f24-t...emon-sun-moon/
==========
Social groups
TH Book Club
If you enjoy reading, or want to start reading more, then this group is for you! A poll will be created each month in the forums for you to vote for the book you want to read. Then, come along to the group afterwards to discuss what you have read with your peers.
http://www.teenhelp.org/socialgroups/g542-th+book+club/
Musical Lovers
Do you enjoy going to musicals? If so, join this group to discuss your favourite musicals and see what others recommend. If you have never been to one before, you can get ideas on what to see here!
http://www.teenhelp.org/socialgroups...usical+lovers/
==========
Picture Of The Month
Each month we feature a picture by one of our users. If you would like to see your picture here please contact us by replying to this Newsletter, emailing us at
publications@teenhelp.org
, or messaging our Newsletter Officer (Vargulf) on the website.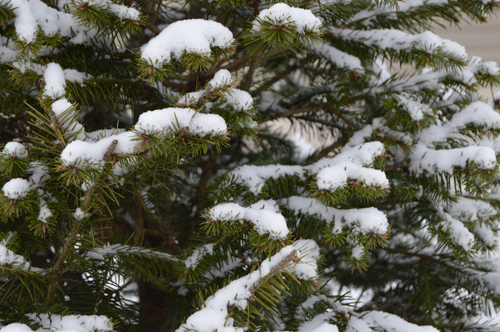 Picture by
Cassado
==========
Donate to TeenHelp
In order to continue providing free services to young people around the world, TeenHelp requires a constant income of voluntary donations to support our regular costs. If you are able to, we ask that you please donate any money you can to us, even if it's only a few dollars.
http://www.teenhelp.org/donate/
==========
Follow us on Facebook, Twitter and Tumblr
Our social networking pages are a great place to get a lot of high-quality information. We aim to connect you to interesting organisations, volunteering opportunities, events, news stories, pictures, videos, and more!
Facebook:
http://www.teenhelp.org/facebook
Twitter:
http://www.teenhelp.org/twitter
Tumblr:
http://www.teenhelp.org/tumblr
==========
Editorial team
Publications Team Leader/Editor-in-Chief: Haley (Halcyon)
Newsletter Officer: Chess (Vargulf)
Senior Newsletter Editor: Cassie (Cassado)
Newsletter Editor: Chantal (WretatsyRemedial)
Newsletter Editor: Dez (Epiphany.)
Newsletter Editor: Jenna (~Abibliophobe~)
Newsletter Editor: Sammi (Fernweh.)
==========
Views
525
Comments
0

Comments