The TeenHelp Project Blog contains a large collection of information about TeenHelp, and provides a place where you can discuss each news item, including TeenHelp's announcements, notices, and Newsletter releases, among other things.
Newsletter #116 - Autumn themed treats for any occasion; how to make spiced acorn squash; autumn mason jar luminaries.
Posted November 23rd 2019 at 06:02 AM by
TeenHelp
---
TeenHelp Newsletter

TeenHelp Newsletter #116 - November 23rd 2019 -
http://www.teenhelp.org
Welcome to the TeenHelp Newsletter! Our Newsletter contains a lot of useful information about our current work, including updates to our site and services, new resources, details of upcoming events, short bits of advice, interesting links and more!
==========
TeenHelp News
TeenHelp regularly makes changes to its site and services. Some of these are large and noticeable, and others are small and much less so, but each one contributes to the positive development of TeenHelp and how our users experience our community. Below are some of the most recent developments.
==========
Newsletter Team opening
(November 21st 2019)
The Newsletter Team is looking for a new editor! If you are currently on staff and enjoy writing or are looking to try something new, why not apply to become an editor? To find out more about the role, please message our Newsletter Officer, (
.:Bibliophile:.
).
http://www.teenhelp.org/apply/
==========
Latest Articles
(November 5th 2019)
Autumn themed treats for any occasion - not just Thanksgiving
The writer of this article discusses some autumn themed treats you can make with family and friends. There are a lot of great treats listed. Read the article and see if there are any treats you'd like to make this autumn.
Imaginary Friend by Stephen Chbosky

Come read the review of Imaginary Friend. This is a horror story that focuses on a young boy, Christopher, who is being visited by a man. Is the man real or is he all in young Christopher's head?
http://www.teenhelp.org/articles/
==========
Tips Of The Month
Each month we share small bits of practical advice that you can implement to improve your life or that of others.
==========
Spiced acorn squash
Fall is upon us and this spiced acorn squash recipe is a fall favorite. It's an easy yet delicious dish to prepare and it makes a nice addition to any holiday meal.
Gather the ingredients. You will need 3/4 cup packed brown sugar, 1 teaspoon ground cinnamon, 1 teaspoon ground nutmeg, 2 small acorn squash halved and seeded, 3/4 cup raisins, 4 tablespoons butter and 1/2 cup water.
Prepare the ingredients. In a bowl mix the brown sugar, cinnamon and nutmeg. Spoon the mixture into the acorn squash halves. Top each half with 1 tablespoon butter. Once you've done all this, wrap each half in heavy duty foil and seal it tightly.
Cook the squash. Pour the water into a 5 quart slow cooker. Place the squash in the slow cooker. You will want the cut side to be facing up. You can stack the packets if need be. Cook on high for 3 1/2 to 4 hours or until the squash is tender. Once cooked open the foil packets carefully to allow steam to escape.
http://www.teenhelp.org/forums/f184-food-recipes/
===========
Autumn mason jar luminaries
Mason jar luminaries are a fun, colorful craft that can help make the time change feel brighter. It also serves as a decoration, and can be easily changed for the seasons. Read on to learn how to make some.
Gather what you need. For this craft, you'll need modge podge, mason jars, tissue paper, brown construction paper, and a candle.
Rip your tissue paper into small pieces. Next, start applying your modge podge to the mason jar, and stick your tissue paper pieces to it.
Make your tree. Cut the shape of a tree (or multiple trees) out of your brown construction paper. After that, attach it the same way as the tissue paper.
Clean up the excess. Use your modge podge to go over any loose pieces of paper, and then allow it to dry. Finally, light a candle and put it into the mason jar. If you don't want to use a real candle, try a battery powered one instead.
http://www.teenhelp.org/forums/f219-lifestyle/
===========
Interesting Things (on TeenHelp)
A lot of content is posted to TeenHelp every single day, from threads to articles, social groups to albums. But it is difficult for even the most veteran user to keep on top of it all, so we have selected a few items from among the masses that we thought were interesting to draw your attention to.
==========
Threads
Newsletter Holiday Theme
The Newsletter Team wants to have a themed newsletter for the month of December. We need your help to choose a theme. Vote on a theme that interests you or write one in.
http://www.teenhelp.org/forums/f3-ge...holiday-theme/
Vegetarian
The user in this thread is thinking of taking on a vegetarian lifestyle. Come share your thoughts and insights on the lifestyle.
http://www.teenhelp.org/forums/f184-...27-vegetarian/
Service Dog
Do you have thoughts, feelings or insights on service animals? Come here to share them and help this user make a decision on whether or not their dog could become a service animal.
http://www.teenhelp.org/forums/f119-...g-service-dog/
How to say no
The user in this thread needs some tips on how to say no when their employer asks them to come in on their day off. Share your thoughts on the matter.
http://www.teenhelp.org/forums/f22-e...21-how-say-no/
==========
Picture Of The Month
Each month we feature a picture by one of our users. If you would like to see your picture here please contact us by replying to this Newsletter, emailing us at
publications@teenhelp.org
, or messaging our Newsletter Officer (
.:Bibliophile:.
) on the website.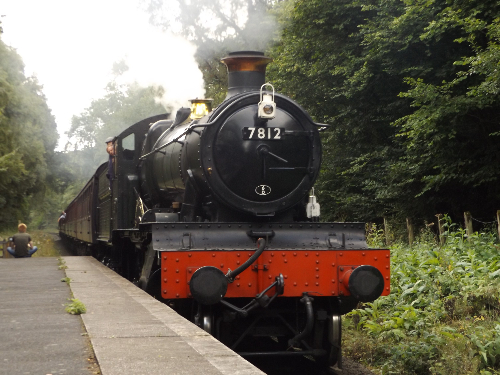 ===========
Follow us on Facebook, Instagram, Tumblr and Twitter
Our social networking pages are a great place to get a lot of high-quality information. We aim to connect you to interesting organisations, volunteering opportunities, events, news stories, pictures, videos, and more!
Facebook:
http://www.teenhelp.org/facebook
Instagram:
http://www.teenhelp.org/instagram
Tumblr:
http://www.teenhelp.org/tumblr
Twitter:
http://www.teenhelp.org/twitter
==========
Editorial team
Editor-in-Chief: Haley (Halcyon)
Newsletter Officer: Jenna (.:Bibliophile:.)
Senior Newsletter Editor: Cassie (cynefin)
Newsletter Editor: Dez (Hypothesis.)
Newsletter Editor: Frankie (Glass Slipper)
==========
Views
1317
Comments
0

Comments