The TeenHelp Project Blog contains a large collection of information about TeenHelp, and provides a place where you can discuss each news item, including TeenHelp's announcements, notices, and Newsletter releases, among other things.
Newsletter #114 - Exercising when you have a chronic illness; how to make a spiced pumpkin drink; scarecrow craft.
Posted September 24th 2019 at 04:14 AM by
TeenHelp
---
TeenHelp Newsletter
TeenHelp Newsletter #114 - September 24th 2019 -
http://www.teenhelp.org
Welcome to the TeenHelp Newsletter! Our Newsletter contains a lot of useful information about our current work, including updates to our site and services, new resources, details of upcoming events, short bits of advice, interesting links and more!
==========
TeenHelp News
TeenHelp regularly makes changes to its site and services. Some of these are large and noticeable, and others are small and much less so, but each one contributes to the positive development of TeenHelp and how our users experience our community. Below are some of the most recent developments.
==========
New TeenHelp posters
(August 25th 2019)
TeenHelp has published six posters that can be used to promote the site in the community or on social media. The posters are found by visiting the Resources section of the site and clicking 'Promote TeenHelp.' Sharing these posters is a great way to share the site with others who may benefit from it.
http://www.teenhelp.org/forums/f2-an...nhelp-posters/
==========
Latest Articles
(September 4th 2019)
How to exercise when you have a chronic illness
Exercise is a great way to stay healthy but sometimes it can be hard to find fun ways to exercise with a chronic illness. Read this article to learn what exercises are helpful for people with chronic illnesses.
Orange: A Series Review
Orange
is a manga series that has five volumes. The main character of this manga is drawn to a new student at school. She receives letters claiming this student is going to die and that she needs to prevent his death. Check out one user's review of this series to see if you would like to read it yourself.
Inexpensive decor for fish and reptiles
Decorating fish and reptile habitats enriches the life of the animal and is also fun. This article describes budget-friendly and creative ways to decorate.
http://www.teenhelp.org/articles/
==========
Resources
TeenHelp works with a range of different organisations and websites in order to help and educate young people. Below is a selection of some of them. For a full list of the organisations we work with, please visit our Resources page.
http://www.teenhelp.org/resources/
==========
National Institute on Drug Abuse
The National Institute on Drug Abuse (NIDA) aims to lead scientific research on the prevention and treatment of drug abuse and addiction. The Children and Teens part of the website contains facts and figures about the different types of drugs, answers to frequently asked questions, videos, games, and much more. There are several educational resources and materials available, which are suitable for students and young adults wishing to learn more.
https://www.drugabuse.gov/children-and-teens
==========
Tips Of The Month
Each month we share small bits of practical advice that you can implement to improve your life or that of others.
==========
Spiced Pumpkin Warm-Up
Fall is here and many people like to drink pumpkin beverages. This is a quick and easy home-made pumpkin beverage you can enjoy with friends and family.
Gather the ingredients. You will need 2 cups half-and-half cream, 3 tablespoons sugar, 2 tablespoons canned pumpkin, 1 teaspoon pumpkin pie spice, 1/4 a teaspoon vanilla extract, whipped cream.
Combine the ingredients. In a small saucepan combine the cream, sugar, pumpkin and pie spice.
Heat the ingredients. Cook the ingredients on medium heat until everything is heated through and blended together.
Remove from heat. Remove the saucepan from the heat and stir in the vanilla. You can top with whipped cream if you like.
http://www.teenhelp.org/forums/f184-food-recipes/
==========
Scarecrow Craft
Crafts can be a useful activity for a distraction, and they are also a great way to spend time with any kids you have in your life. The following craft uses popsicle sticks to create a festive scarecrow.
Gather your materials. For this craft, you'll need eight popsicle sticks, glue, scissors, a black or brown marker, brown paint, a small piece of cardboard, and harvest color paper.
Begin creating your scarecrow. Take a small piece of cardboard (e.g. a piece of a cereal box) and spread glue on it. Next, place seven of the eight popsicle sticks in a row and on the glue. Next, place the last stick diagonally towards the top to make the hat and then glue pieces of the scarecrow's hair below the hat.
Paint the hat brown, and wait for it to dry. After the paint dries, use your different colored paper and scissors to cut out eyes, a nose, and any additional accessories you'd like to add. Finally, draw on the mouth with your marker. Your finished product will look like this.
http://www.teenhelp.org/forums/f219-lifestyle/
==========
Interesting Things (on TeenHelp)
A lot of content is posted to TeenHelp every single day, from threads to articles, social groups to albums. But it is difficult for even the most veteran user to keep on top of it all, so we have selected a few items from among the masses that we thought were interesting to draw your attention to.
==========
Threads
Industrial
The user who created this thread is interested in a good time of year to get an industrial piercing. Have you ever decided to get them yourself or know someone who has? What are your thoughts?
http://www.teenhelp.org/forums/f27-t...42-industrial/
Just a rant about the GRE
Standardized testing causes a lot of stress and discomfort for students and teachers alike. Here is one user's thoughts on standardized testing. What do you think about it?
http://www.teenhelp.org/forums/f22-e...ant-about-gre/
How to love yourself?
The journey of trying to love yourself can be a constant one, but it is well worth it. What ideas have helped you to love or respect yourself?
http://www.teenhelp.org/forums/f3-ge...love-yourself/
What causes mental disorders
There are many thoughts behind the question of what factors cause mental health disorders. What are your thought process? If you struggle or have struggled with mental health, what do you think contributed to it?
http://www.teenhelp.org/forums/f14-m...tal-disorders/
==========
Picture Of The Month
Each month we feature a picture by one of our users. If you would like to see your picture here please contact us by replying to this Newsletter, emailing us at
publications@teenhelp.org
, or messaging our Newsletter Officer (
.:Bibliophile:.
) on the website.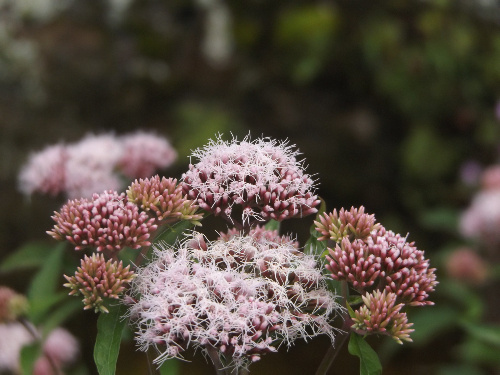 ==========
Donate to TeenHelp
In order to continue providing free services to young people around the world, TeenHelp requires a constant income of voluntary donations to support our regular costs. If you are able to, we ask that you please donate any money you can to us, even if it's only a few dollars.
http://www.teenhelp.org/donate/
==========
Follow us on Facebook, Instagram, Tumblr and Twitter
Our social networking pages are a great place to get a lot of high-quality information. We aim to connect you to interesting organisations, volunteering opportunities, events, news stories, pictures, videos, and more!
Facebook:
http://www.teenhelp.org/facebook
Instagram:
http://www.teenhelp.org/instagram
Tumblr:
http://www.teenhelp.org/tumblr
Twitter:
http://www.teenhelp.org/twitter
==========
Editorial team
Publications Team Leader/Editor-in-Chief: Haley (Halcyon)
Newsletter Officer: Jenna (.:Bibliophile:.)
Senior Newsletter Editor: Cassie (cynefin)
Newsletter Editor: Chantal (MsNobleEleanor)
Newsletter Editor: Dez (Hypothesis.)
Newsletter Editor: Sammi (Ambedo.)
Newsletter Editor: Frankie (_Headphones_)
==========
Views
1140
Comments
0

Comments