The TeenHelp Project Blog contains a large collection of information about TeenHelp, and provides a place where you can discuss each news item, including TeenHelp's announcements, notices, and Newsletter releases, among other things.
Newsletter #96 - How to practice mindfulness while eating; supporting loved ones during tough times; recovering after surgery.
Posted March 22nd 2018 at 12:27 AM by
TeenHelp
---
TeenHelp Newsletter
TeenHelp Newsletter #96 - March 21st 2018 -
http://www.teenhelp.org
Welcome to the TeenHelp Newsletter! Our Newsletter contains a lot of useful information about our current work, including updates to our site and services, new resources, details of upcoming events, short bits of advice, interesting links and more!
==========
TeenHelp News
TeenHelp regularly makes changes to its site and services. Some of these are large and noticeable, and others are small and much less so, but each one contributes to the positive development of TeenHelp and how our users experience our community. Below are some of the most recent developments.
==========
Latest articles
(March 7th 2018)
Being mindful of the word "should"

The word "should" can sometimes have a negative impact on recovery because it can sometimes lead to setting unrealistic expectations for yourself or others. Read this article to learn how to become more aware of saying the word "should" and how you can begin to think more positively.
Living with an abuser: my experience
There are many cases where someone has to live with the person who is abusing them, which can impact many areas of their life. This article discusses one user's story of living with their abuser, and gives advice and suggestions for others who may be going through it as well.
A therapy kit
While therapy is greatly beneficial, sometimes sessions can be stressful or bring up strong emotions. In this case, a therapy kit can help you cope. This kit contains items that may be calming or comforting during a session. Read on to learn what you can put in your own therapy kit.
Utilizing grounding techniques

Grounding techniques are activities that you can use to feel more present. That can be especially useful when you are experiencing an emotion or situation that makes you feel distant. This article teaches you how to choose a grounding technique and gives suggestions on techniques you can try.
http://www.teenhelp.org/articles/
==========
Resources
TeenHelp works with a range of different organisations and websites in order to help and educate young people. Below is a selection of some of them. For a full list of the organisations we work with, please visit our Resources page.
http://www.teenhelp.org/resources/
==========
Anxiety and Depression Association of America
The Anxiety and Depression Association of America (ADAA) was founded in 1979 and is dedicated to the prevention, treatment and cure of anxiety and depression and other co-occurring disorders through advocacy and raising awareness. Their website contains a wealth of information about the different disorders in a variety of formats including articles, downloadable leaflets, infographics, podcasts and videos. It also provides answers to frequently asked questions, a list of recommended apps and other useful resources. For those who live in the United States, the website provides a therapist directory, which lists licensed mental health professionals, as well as a service to find local support groups. This is a useful resource for those seeking help and for those who want to learn more.
http://www.adaa.org/
==========
Tips Of The Month
Each month we share small bits of practical advice that you can implement to improve your life or that of others.
==========
Practicing mindfulness while eating
Mindfulness is the act of being aware of things in your environment. Practicing mindfulness while eating can help you to enjoy your meal more. Read on to learn about being mindful during mealtimes.
Note the senses you're stimulating. What does the food look, smell, taste, or feel like? Paying attention to different aspects of the food you're eating is one way to be mindful because it allows you to be more aware.
Eat slowly. While eating your meal quickly can be tempting, eating slowly and savoring each bite can help you enjoy your meal more. Eating slowly may also mean that you become full faster; this means that you may be less likely to overeat during meal times.
Try to eat in a quiet environment. While table conversation or a TV running in the background can be nice, eating in silence every once in a while can help encourage you to practice mindfulness as you will be focusing solely on your sense of smell and taste.
Chew a certain amount of times. Chewing your food x amount of times helps keep you very aware of what you're doing. You can benefit from that, especially if you're eating a food that is particularly tough to chew!
Pay attention to your body. You may sometimes eat because your mind (not your body) wants you to eat. For instance, you may be stressed or bored, but not hungry. Pay attention to when you're feeling hungry or full so you know when to eat and when to slow things down.
http://www.teenhelp.org/forums/f14-mental-health/
==========
Supporting loved ones during a tough time
When a close friend or family member is struggling with things going on in their life, it's instinctual to want to be there for them. However, the best way to show your support is not always the easiest thing to figure out. Read on for some different things you can try to show your loved ones that you are by their side during whatever they are going through.
Ask them what they need. While this may seem obvious, it's something that people often forget to do. Without realizing it, we sometimes project what we would need in a similar situation onto the other person and forget that different people are helped in different ways. Even if they say something that goes against your natural tendencies, such as wanting space when you think talking it out is the better option, make an effort to give them what they think is best suited for their coping process. There will also be times that people don't know the answer to this question and that's okay. Simply showing that you are thinking of them and prioritizing their needs can be incredibly meaningful in itself.
Aim for balance. As good as talking about things can be, having distractions is equally beneficial to getting through a tough situation. Be sure to not only provide your loved one with an open ear and shoulder to cry on, but to encourage them to get out of the house and participate in activities that they enjoy. Being a sounding board and someone who helps them remember the good in life at the same time is one of the best ways you can help someone you care about.
Resist the urge to be overbearing. Having people around you when you're struggling can be a welcome distraction, but having some time to yourself is also vital to the healing process. Although your heart might be in the right place when it comes to spending every available moment with your loved one, allow them time to think through their struggles and cope with them on their own too. Whatever circumstance they are facing, learning to handle it on their own is an important part of healthy healing.
Be gentle when expressing concerns. You may find that your loved one is coping in an unhealthy way, such as drinking excessively or self-harming. If this is the case, it's important that you take a caring, respectful approach when addressing your concerns. You might say something like "I know you're going through a hard time right now and you don't need more on your plate, but I'm worried about you. Let's go do something fun and try to get your mind off of your usual temptations." By focusing on positivity, rather than trying to explain why what they are currently doing to cope is wrong, you're more likely to get a positive reaction.
http://www.teenhelp.org/forums/f18-friends-family/
==========
Tips for recovering after surgery
Having surgery is a significant event and taking care of yourself afterwards is really important. These tips can give you ideas to recover after surgery.
Follow your doctor's instructions. After surgery your doctor will give you information on aftercare. They may suggest that you limit activities and suggest walking so you won't get a blood clot. The doctor will also discuss what signs may indicate the need to return back to the hospital.
Get plenty of rest after surgery. Your doctor will recommend that you get a good amount of rest because after surgery your body is adjusting to the anesthetic and the medication. Resting will also help your body to heal and repair itself so you can regain your strength.
Eat nutritious foods and drink fluids. Eat foods that can help you gain strength after surgery. If you are on a diet, stick with the foods you are allowed to have during your recovery. Drinking plenty of water will help flush out the anesthetic from your body and keep you hydrated.
Follow your pain management after surgery. After surgery you might be in pain so your doctor will give you medication to allow you to manage the symptoms and recover. It is important to follow the instructions for taking your medication, as well as ensuring you are still eating well and drinking a lot of water. Some pain medication can cause you to become constipated or have other side effects.
http://www.teenhelp.org/forums/f16-general-health/
==========
Interesting Things (on TeenHelp)
A lot of content is posted to TeenHelp every single day, from threads to articles, social groups to albums. But it is difficult for even the most veteran user to keep on top of it all, so we have selected a few items from among the masses that we thought were interesting to draw your attention to.
==========
Threads
Stories for motivation
Do you have a success story about beating the odds or getting through something challenging? Come here to share your story to motivate others to keep going when things are tough.
http://www.teenhelp.org/forums/f29-g...es-motivation/
Article revival: Men with Eating Disorders
The Publications Team will be reviving several articles per month to bring attention to some of our past works. This thread focuses on the article titled Men with Eating Disorders in recognition of National Eating Disorders Awareness Week. Discuss what you learned from this article and how you can help raise awareness of men with eating disorders.
http://www.teenhelp.org/forums/f15-e...ing-disorders/
How did you choose?
While some people have had their religion all their lives, others get into their religion later on. This is the place to share the story of how you found your religion.
http://www.teenhelp.org/forums/f39-r...id-you-choose/
Favorite Fandom Character?
Fandoms allow you to make connections with people who have a common interest. Share your favorite characters from the fandoms you follow here.
http://www.teenhelp.org/forums/f23-m...dom-character/
==========
Social groups
Feeling Lonely
Are you feeling lonely after a break up, separation, or for any other reason? Join this supportive group and share ways you combat loneliness.
http://www.teenhelp.org/socialgroups...eeling+lonely/
==========
Picture Of The Month
Each month we feature a picture by one of our users. If you would like to see your picture here please contact us by replying to this Newsletter, emailing us at
publications@teenhelp.org
, or messaging our Newsletter Officer (
Narrative.
) on the website.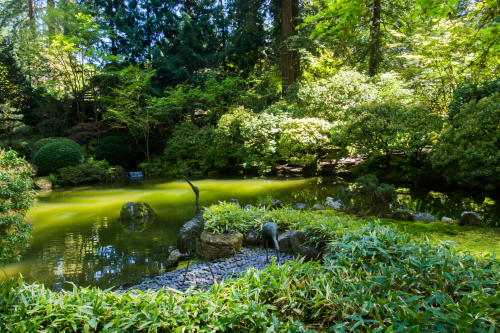 ==========
Donate to TeenHelp
In order to continue providing free services to young people around the world, TeenHelp requires a constant income of voluntary donations to support our regular costs. If you are able to, we ask that you please donate any money you can to us, even if it's only a few dollars.
http://www.teenhelp.org/donate/
==========
Follow us on Facebook, Instagram, Tumblr and Twitter
Our social networking pages are a great place to get a lot of high-quality information. We aim to connect you to interesting organisations, volunteering opportunities, events, news stories, pictures, videos, and more!
Facebook:
http://www.teenhelp.org/facebook
Instagram:
http://www.teenhelp.org/instagram
Tumblr:
http://www.teenhelp.org/tumblr
Twitter:
http://www.teenhelp.org/twitter
==========
Editorial team
Publications Team Leader/Editor-in-Chief: Haley (Halcyon)
Newsletter Officer: Chess (Narrative.)
Senior Newsletter Editor: Cassie (cynefin)
Newsletter Editor: Chantal (MsNobleEleanor)
Newsletter Editor: Dez (Onism.)
Newsletter Editor: Jenna (~Abibliophobe~)
Newsletter Editor: Sammi (Orenda.)
==========
Views
584
Comments
0

Comments