The TeenHelp Project Blog contains a large collection of information about TeenHelp, and provides a place where you can discuss each news item, including TeenHelp's announcements, notices, and Newsletter releases, among other things.
Newsletter #47 - Join the TeenHelp team; keeping on top of your finances; using your time wisely.
Posted February 15th 2014 at 01:30 PM by
TeenHelp
---
Source:
Newsletter
| Issue 47 | If you would like to receive the full quality HTML version via email please sign up.
TeenHelp Newsletter

TeenHelp Newsletter #47 - February 15th 2014 -
http://www.teenhelp.org
Welcome to the TeenHelp Newsletter! Our Newsletter contains a lot of useful information about our current work, including updates to our site and services, work with our partners and affiliates, details of upcoming events, short bits of advice, interesting links and more!
==========
TeenHelp News
TeenHelp regularly makes changes to its site and services. Some of these are large and noticeable, and others are small and much less so, but each one contributes to the positive development of TeenHelp and how our users experience our community. Below are some of the most recent developments.
==========
Volunteers needed
(February 15th 2014)
TeenHelp is run entirely by volunteers and we're always looking for new people to join and help us out. We have a range of different roles and tasks available. If you're interested in providing support and advice you could become a HelpLINK Mentor or Live Help Operator. If you would like to help users get what they need from TeenHelp and feel part of the community, you could become a Buddy. If you enjoy writing why not try joining our Articles Team? Or if you enjoy sharing useful information with others, you could take a look at our Videos or Social Networking Teams. Once you've joined our volunteer Staff you then have the opportunity to progress by applying for additional roles such as Moderator to keep the community safe or one of our committees to help run TeenHelp at a higher level. For further details please see our Volunteer page.
http://www.teenhelp.org/volunteer/
==========
Latest articles
(February 7th 2014)
Our team of talented writers bring our users a constant stream of fresh articles to read each month. Articles are being published regularly, so be sure to check regularly to see what we're doing. Some of our latest additions include:
The argument for vaccinations
There has been rising debate on the topic of vaccinations and whether or not they do more harm than good. This article discusses some of these myths and misconceptions, as well as explaining what vaccinations are, how they work, and why they are important.
Effectively managing money
One of the most difficult aspects of adult life can be issues surrounding finance. This article gives some helpful tips on making sure your finances stay under control, including how to make a budget, ways to save extra money, and how to avoid unmanageable debt.
Technology in long-distance relationships
In todayís fast-paced world, long-distance relationships are becoming more commonplace, and the ways for each member of the relationship to communicate with each other are always expanding. This article runs through some of the major ways of keeping in touch during a long-distance relationship, including their pros, cons, and a final opinion.
http://www.teenhelp.org/articles/
==========
Latest videos
(February 1st 2014)
Due to the hard work of our Videos Team, we continue to see many great additions to our Videos section. More videos are being added all the time, so check regularly to see all our favourite picks! Some of our latest additions include:
A guide to grief
Losing a loved one can be difficult to cope with. In some cases, we may find that the coping process has come to a stand-still, and we are left in a confusing state of loneliness. Watch this video to understand when you should seek professional help, which will aid in your grieving process.
Shopping addiction
We all love to go out and shop for new and improved products. However, there is a difference between shopping casually, and becoming a shopping addict. This video covers what a shopping addiction is and its causes, and how you can treat this expensive addiction.
Effects of heroin
Heroin can be one of the most dangerous drugs that is used in todayís society. Watch this video to understand all the psychological, physical, and long-term effects of heroin.
How to best deal with a painful breakup
Breaking up with a partner can be a hard event to move on from. Take a look at this video to learn about several different tips and ideas on how to best deal with a recent breakup.
How to put on a condom correctly
When having sexual intercourse, it is always important to remember to protect yourselves against possible infections and unwanted pregnancy. This video teaches you what to look for before using a condom, and also provides you with a step-by-step guide on how to put a condom on correctly.
http://www.teenhelp.org/videos/latest/
==========
Affiliates

TeenHelp works with a range of different organisations and websites in order to help and educate young people. Below is a selection of some of them. For a full list of the organisations we work with, please visit our Resources page.
http://www.teenhelp.org/resources/
==========
Optimism
Optimism is a free mobile application that was developed to help people who struggle with managing their moods and emotional state. By using the Optimism application, you can develop and monitor health strategies, and learn about the different triggers that have a detrimental effect on your mental health. Optimism also offers you the option to keep track of your moods, triggers, and emotional state over a period of time. It also provides the unique advantage and opportunity to view detailed charts that keeps track of your individual progress and allows you to gauge where you currently stand. Optimism is considered suitable for people aged 13 and over, and is very user friendly.
Available for free on Apple devices through their application store.
==========
Tips Of The Month
Each month we share small bits of practical advice that you can implement to improve your life or that of others.
==========
Keeping hydrated
No matter what the time of year, itís important to do what you can to maintain your health Ė including drinking sufficient fluids. The importance of this skyrockets in summer, however, when high temperatures and outdoor activities mean that the risks of dehydration become even more serious. There are some steps you can take to ensure you stay properly hydrated during the warmer months.
Whenever you go outside during summer for any length of time, be sure to take water with you. A bottle of water in your backpack or handbag can make a big difference, especially in the case of delays such as unexpected traffic.
Be very careful if youíre participating in any vigorous outdoor activities, such as sports. Take frequent breaks and be sure to drink plenty of water. The risk of heat stress and even heat stroke rises significantly if youíre dehydrated.
Where possible, choose water over other beverages, such as sodas or juice. Water is not only healthier but also generally the most effective when it comes to rehydration. Some sports drinks may also be effective, but in general water is the best option.
In summer itís important to keep your fluid level up, so even if you donít actually feel thirsty you should still be drinking water frequently. The effects of dehydration can be sudden and severe, but the risk can be significantly minimised by monitoring your fluid intake and ensuring you drink enough water.
http://www.teenhelp.org/forums/f16-general-health/
==========
Scheduling your time efficiently
We all have had days, weeks, or even months where our lives become severely hectic, and we seem to never get a chance to have time for ourselves. Well with work, school, social life, sleep, and other needs, it may seem that we have to sacrifice certain things. But the truth is, we don't need to. Here are some steps you can take to schedule and manage your time efficiently:
Create a high to low priority list. For example, if school is your highest priority, list it first. Doing this will allow yourself to remember what is very important to you, and what may get in the way of that. If time does run short, you'll also know what to cut out of your schedule to make more time for the high priority things.
Create and maintain a calender. Print off a calender online, and add everything you need to do to it. For example, it can list the following: school 9am-3pm, work 4pm-8pm, study period 9pm-11pm, sleep 11pm-7am. Keeping a tight and manageable schedule on hand will allow you to distribute your time more efficiently.
Set reminders on your computer or phone. If you always forget that at 5pm and 10pm you have to let the dog out, then set a reminder. If you want to set a specific study time, use reminders to keep you on track. This will allow you to stay on top of easily forgettable things you need to do.
Use every bit of time you have. If you have an extra 20 minutes before work, use that time to rest, study, or get something to eat. Every minute counts, especially when you're living on a tight schedule to begin with. Nothing has to be sacrificed or given up due to time; just remember to schedule your time efficiently.
http://www.teenhelp.org/forums/f3-general/
==========
Coping with Seasonal Affective Disorder
In many parts of the world, the shorter and darker days of the winter months can give rise to lower energy levels, lack of motivation, and feeling down. Here are some ways to help you cope.
Stick to the same sleep schedule. If you woke up at 7am during the summer months, try not to sleep in for longer in winter; this includes weekends. Place your alarm clock further away so that you are not tempted to hit the snooze button.
Stay connected with friends and family, and plan get togethers. Consider joining a support group, as sharing your experiences and learning about what others find helpful can be very beneficial.
Spend time out of the house, and make use of the natural daylight. For example, if you drink a hot beverage in the morning, take a trip to your local coffee shop. This will also encourage you to interact with people.
Watch what you eat. Avoid consuming foods and drinks that contain simple carbohydrates, such as biscuits, candy, jam and soda. This causes the blood sugar level to rise rapidly, which triggers the secretion of insulin and leads to a "sugar crash".
Try not to let chores build up. Tackling a small amount every day will be easier than being overwhelmed by tasks that have accumulated over time.
http://www.teenhelp.org/forums/f14-mental-health/
==========

Interesting Things (on TeenHelp)
A lot of content is posted to TeenHelp every single day, from threads to articles, social groups to albums. But it is difficult for even the most veteran user to keep on top of it all, so we have selected a few items from among the masses that we thought were interesting to draw your attention to.
==========
Threads
How many of you over the age of 18/21 actually feel like an adult?
Growing up comes with a range of challenges, and the experiences we go through change us all in different ways. At what point do you feel like an adult?
http://www.teenhelp.org/forums/f3-ge...el-like-adult/
Are energy drinks 100% safe?
Many people consume energy drinks to keep them alert while studying or at other times, but how safe are they to drink? This thread contains a number of perspectives.
http://www.teenhelp.org/forums/f16-g...s-100%25-safe/
Positive quotes
If you're really struggling, take a look at this list of positive quotes. Perhaps some of them will help you to cope with what you're going through.
http://www.teenhelp.org/forums/f11-d...sitive-quotes/
==========
Blogs
Recovering
This blog entry shares one user's story of recovery and aims to inspire others on their own journeys to overcome the difficulties they're facing and becomes survivors themselves.
http://www.teenhelp.org/blogs/adalia...32-recovering/
==========
Picture Of The Month
Each month we feature a picture by one of our users. If you would like to see your picture here please contact us by replying to this Newsletter, emailing us at
contact@teenhelp.org
, or messaging our Newsletter Officer (Halcyon) on the website.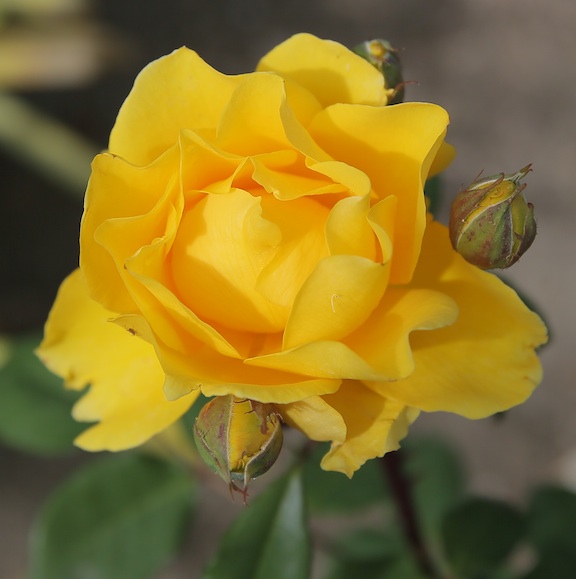 Picture by aqha

==========
Upcoming events
Discussion: Building positive relationships
(Saturday March 1st 2014)
Relationships between family members, friends and significant others each come with their own difficulties, but knowing how to overcome the obstructions to your relationships is essential if they are to be fulfilling for you. Join this discussion to look at how to build positive relationships with those you care about.

Discussion: LGBT, sexuality and gender identity
(Saturday March 8th 2014)
Do you feel discriminated against because of your sexual orientation? Do you need some support in 'coming out'? Discovering your sexual orientation can be a very confusing, lonely and isolating time. You may not know anyone else who feels the same way as you do, and you may feel worried and concerned that your peers will not accept you. Join this discussion for advice and support, and to ask any questions surrounding LGBT, sexuality and gender identity issues.
Discussion: Maximising your productivity
(Saturday March 15th 2014)
Whether you are in school, university or the world of work, maintaining your productivity is an essential part of life. Join this discussion to learn how to stay focused, plan your workload effectively and fight off the temptation of procrastination.
For more information about upcoming Facilitated Chat Room Discussions (FCRDs), and the times that these discussions will take place, please visit our FCRD page.
http://www.teenhelp.org/chat/discussions/
==========
Donate to TeenHelp
In order to continue providing free services to young people around the world, TeenHelp requires a constant income of voluntary donations to support our regular costs. If you are able to, we ask that you please donate any money you can to us, even if it's only a few dollars.
http://www.teenhelp.org/donate/
==========
Follow us on Facebook, Twitter and Tumblr
Our social networking pages are a great place to get a lot of high-quality information. We aim to connect you to interesting organisations, volunteering opportunities, events, news stories, pictures, videos, and more!
Facebook:
http://www.teenhelp.org/facebook
Twitter:
http://www.teenhelp.org/twitter
Tumblr:
http://www.teenhelp.org/tumblr
==========
Editorial team
Newsletter Officer/Editor-in-Chief: Haley (Halcyon)
Assistant Editor: Chris (Chris)
Assistant Editor: Sammi (Masquerade.)
Assistant Editor: Chess (Syzygy.)
==========
Views
483
Comments
0

Comments