The TeenHelp Project Blog contains a large collection of information about TeenHelp, and provides a place where you can discuss each news item, including TeenHelp's announcements, notices, and Newsletter releases, among other things.
Newsletter #54 - New Volunteering Committee; staying motivated at school; how to eat well for less
Posted September 26th 2014 at 09:03 PM by
TeenHelp
---
TeenHelp Newsletter
TeenHelp Newsletter #54 - September 26th 2014 -
http://www.teenhelp.org
Welcome to the TeenHelp Newsletter! Our Newsletter contains a lot of useful information about our current work, including updates to our site and services, work with our partners and affiliates, details of upcoming events, short bits of advice, interesting links and more!
==========
TeenHelp News
TeenHelp regularly makes changes to its site and services. Some of these are large and noticeable, and others are small and much less so, but each one contributes to the positive development of TeenHelp and how our users experience our community. Below are some of the most recent developments.
==========
Latest articles
(September 4th 2014)
Our team of talented writers bring our users a constant stream of fresh articles to read each month. Articles are being published regularly, so be sure to check regularly to see what we're doing. Some of our latest additions include:
Eating in public
For those suffering from an eating disorder or anxiety, eating in front of others can be a difficult and daunting task. This article defines the fear of eating in public as a specific phobia and includes ways to overcome it.
Applying for university in the UK
Applying to university in the UK is a time-consuming task that can involve countless hours writing and revising various things, depending upon what is required. This article talks about some of these tasks as well as effective strategies of getting by.
http://www.teenhelp.org/articles/
==========
Performance and Talent Committee merger
(August 31st 2014)
The Performance Committee and Talent Committee have now been merged to create a new super Volunteering Committee. The new committee is a one-stop shop for anything volunteering related on TeenHelp, and was created to streamline both sides of volunteering: recruiting new volunteers and supporting existing volunteers.
The new Volunteering Committee will focus on issues such as:
Questions about TeenHelp's policies and procedures
Advice on dealing with Staff related situations
Positive feedback about a Staff member
Concerns about a Staff member
Questions about the Staff application process (especially for non-Staff members seeking to volunteer, but also if you are interested in trying out a different Staff area)
Recommending somebody for a Staff role.
http://www.teenhelp.org/volunteer/
==========
Affiliates
TeenHelp works with a range of different organisations and websites in order to help and educate young people. Below is a selection of some of them. For a full list of the organisations we work with, please visit our Resources page.
http://www.teenhelp.org/resources/
==========
Pet First Aid by American Red Cross
Pet First Aid by American Red Cross is a mobile application that offers you a simple set of step-by-step instructions on how to deal with emergencies regarding your pets. Pet First Aid offers advice on how to administer medication, when to say goodbye to your pet, early warning signs for possible diseases and the ability to locate your nearest emergency vet hospital or pet-friendly hotel. It also provides guides, articles, videos, and images on how to respond to emergencies, along with information answering common questions and concerns regarding your pet's health. The Pet First Aid application is considered suitable for people aged 12 and over, and is very user friendly.
Available for a small fee on Apple and Android devices through their application store.
==========
Tips Of The Month
Each month we share small bits of practical advice that you can implement to improve your life or that of others.
==========
Staying motivated during the school year
It can be difficult to find your focus in school after the summer vacation or even after a mid-year break. As the year progresses, it can become even harder to stay motivated and get your work done. If this is something that you find yourself struggling with year after year, take a look at these tips.
Change your line of thinking. If you think of schoolwork as something that you have to do, it's going to remain something that you think of negatively, almost like a chore. Instead, think of your work as something that you want to do. Perhaps you could remind yourself how staying on top of your schoolwork will benefit your life in the long-run, or think about the goal that you want to achieve and the ways that school will help you get there.
Make it fun for yourself! It may seem impossible, but there are ways to make your homework fun. For example, if you need to study for a test, find an online Jeopardy game that matches the subject you are trying to study or make one for yourself.
Make yourself accountable. Nothing makes getting tasks done easier than being accountable to someone. Find a friend or a group of friends and make a pact to make sure that all involved are staying on track with their schoolwork. Go to Starbucks and study with them, help each other on assignments that are confusing, and challenge each other to keep your grades up.
Reward yourself. Keeping your grades up can involve lots of work, so make sure you give yourself some incentive. If you have a project, tell yourself that you can't hang out with friends until you finish a certain amount of it. Treat yourself to a movie, a new video game, or your favourite Starbucks drink when you achieve a good grade. If you know that there is a positive reward for doing your schoolwork (besides getting that A, of course), it is more likely that you will want to stay on top of it!
http://www.teenhelp.org/forums/f22-education-careers/
==========
Eat well for less
Although food prices are rising in many areas, it is still possible to eat well without compromising on taste and quality. The following ideas will help you to save money on food while maintaining a healthy diet.
Cook extra portions so that you can pack some for lunch the next day, and freeze any that is leftover. When you don't feel like cooking, you can defrost and heat up the leftovers, rather than calling for a takeaway or going out to a restaurant.
Consider buying frozen, rather than fresh, vegetables to cook with, as they are not any less good for you. Vegetables are frozen when fresh to lock in the nutrients.
Look out for discounts, but be wary of buying more than you actually need, unless it can be frozen. For example, chicken is suitable for freezing (and it is recommended to freeze it on the same day of purchase), but salad vegetables, such as lettuce, are not. Check the packaging to find out if the food item is suitable for freezing.
If you have a garden, consider growing your own food to get more for your money. If you don't have a garden, you can still grow herbs indoors.
Buy lower priced brands. If a product doesn't carry a famous label, it doesn't mean that it's a lesser product. Check the ingredients and try it, and let your taste buds decide.
http://www.teenhelp.org/forums/f184-food-recipes/
==========
Interesting Things (on TeenHelp)
A lot of content is posted to TeenHelp every single day, from threads to articles, social groups to albums. But it is difficult for even the most veteran user to keep on top of it all, so we have selected a few items from among the masses that we thought were interesting to draw your attention to.
==========
Threads
Six word story
Could you limit your life story to only a six word sentence? Create your own six word sentence about your story and share it in this thread.
http://www.teenhelp.org/forums/f35-g...ix-word-story/
Actor Robin Williams dies
Robin Williams, an amazing actor and comedian died at age 63. This thread both mourns Mr. Williams, and debates the circumstances around the death.
http://www.teenhelp.org/forums/f38-c...williams-dies/
What is your favourite song right now?
In this thread, you can share your current favourite song with the rest of the community!
http://www.teenhelp.org/forums/f32-c...ong-right-now/
Five things you love
What are five things that you love? Feel free to share the five things you love in this thread.
http://www.teenhelp.org/forums/f3-ge...ings-you-love/
==========
Blogs
Poem - Nature
People have different ways of expressing themselves. This user writes poetry. Read her poem about nature here, and perhaps it might inspire you to write your own poems.
http://www.teenhelp.org/blogs/girly....0-poem-nature/
We have to raise awareness
Society and the media can influence our views on beauty. This user shares a great idea on how we can start realising our own individual beauty and stop being obsessed by the "perfect image".
http://www.teenhelp.org/blogs/skylin...s-aimed-girls/
Growing up
We are growing up and growing as people all the time. This user reminisces about how far she has come, and the fact that she is still moving forward.
http://www.teenhelp.org/blogs/dutchw...43-growing-up/
I came out as genderfluid
"Coming out" takes a lot of courage, but we feel all the better for it. This user shares a positive post about coming out.
http://www.teenhelp.org/blogs/jaimee...t-genderfluid/
==========
Social Groups
European TeenHelpers
There are many people in our TeenHelp community from all over the globe. If you live in or are interested in Europe, join this group to meet others and learn more about the continent.
http://www.teenhelp.org/socialgroups...n+teenhelpers/
Forever here for you
We all have difficulties to overcome throughout our lives. Join this group to offer or receive support, advice, or a listening ear when things get tough.
http://www.teenhelp.org/socialgroups...verhereforyou/
==========
Picture Of The Month
Each month we feature a picture by one of our users. If you would like to see your picture here please contact us by replying to this Newsletter, emailing us at
contact@teenhelp.org
, or messaging our Newsletter Officer (Halcyon) on the website.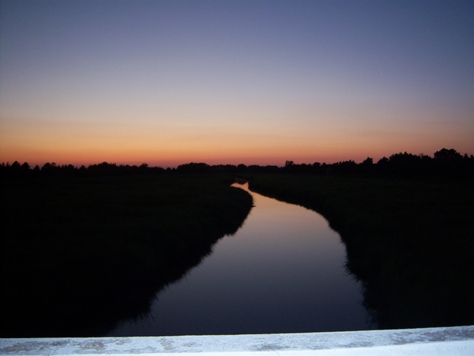 Picture by Cassiopeia.
==========
Upcoming events
Discussion: Depression and suicide
(Saturday September 27th 2014)
Depression is a pattern of low moods that can affect all aspects of your life, and is often accompanied by low self-esteem and withdrawal from emotional and social activities. This discussion will help you learn how to reach out for help, and begin to recover from depression.
Discussion: Maximising your productivity
(Saturday October 4th 2014)
Whether you are in school, university or the world of work, maintaining your productivity is an essential part of life. Join this discussion to learn how to stay focused, plan your workload effectively and fight off the temptation of procrastination.
Discussion: Rape and abuse
(Saturday October 11th 2014)
Rape or abuse may feel impossible to talk about, but whether it is verbal, physical, or emotional, you are not alone! This discussion will connect you with others and help you to find ways to cope with what you are going through.
Discussion: Living with mental illness
(Saturday October 18th 2014)
Although one in four people experience mental health problems, there is regrettably still a stigma attached to it, which prevents people from seeking help. Consequently, living with a mental illness can be a particularly isolating time. If you are concerned about your mental health, join this discussion to discuss day-to-day coping techniques, how to reach out to professionals and other aspects of living with mental illness.
For more information about upcoming Facilitated Chat Room Discussions (FCRDs), and the times that these discussions will take place, please visit our FCRD page.
http://www.teenhelp.org/chat/discussions/
==========
Donate to TeenHelp
In order to continue providing free services to young people around the world, TeenHelp requires a constant income of voluntary donations to support our regular costs. If you are able to, we ask that you please donate any money you can to us, even if it's only a few dollars.
http://www.teenhelp.org/donate/
==========
Follow us on Facebook, Twitter and Tumblr
Our social networking pages are a great place to get a lot of high-quality information. We aim to connect you to interesting organisations, volunteering opportunities, events, news stories, pictures, videos, and more!
Facebook:
http://www.teenhelp.org/facebook
Twitter:
http://www.teenhelp.org/twitter
Tumblr:
http://www.teenhelp.org/tumblr
==========
Editorial team
Newsletter Officer/Editor-in-Chief: Haley (Halcyon)
Senior Newsletter Editor: Chris (Chris)
Newsletter Editor: Jenna (Lucent.)
Newsletter Editor: Sammi (Masquerade.)
Newsletter Editor: Chess (Mercicle.)
Newsletter Editor: Rishy (Saiyouri)
==========
Views
466
Comments
0

Comments