The TeenHelp Project Blog contains a large collection of information about TeenHelp, and provides a place where you can discuss each news item, including TeenHelp's announcements, notices, and Newsletter releases, among other things.
Newsletter #61 - New Newsletter Editors; working with difficult professors in a constructive way; revising for exams.
Posted April 15th 2015 at 10:27 PM by
TeenHelp
---
TeenHelp Newsletter
TeenHelp Newsletter #61 - April 15th 2015 -
http://www.teenhelp.org
Welcome to the TeenHelp Newsletter! Our Newsletter contains a lot of useful information about our current work, including updates to our site and services, new resources, details of upcoming events, short bits of advice, interesting links and more!
==========
TeenHelp News
TeenHelp regularly makes changes to its site and services. Some of these are large and noticeable, and others are small and much less so, but each one contributes to the positive development of TeenHelp and how our users experience our community. Below are some of the most recent developments.
==========
Latest articles
(April 1st 2015)
Our team of talented writers bring our users a constant stream of fresh articles to read each month. Articles are being published regularly, so be sure to check regularly to see what we're doing. Some of our latest additions include:
Bras and how they support
Many people have a difficult time finding the appropriately sized bra which may lead to improper support. They may also not know which type of bra is right for them. This article discusses how to purchase the appropriately sized bra and it also explains the various styles of bras that can be worn.
About ADHD
Attention Deficit Hyperactivity Disorder (ADHD) affects many people worldwide. Someone who has been diagnosed with ADHD may have difficulties completing certain tasks due to feelings of hyperactivity. This article explains more about what ADHD is and debunks common myths.
The benefits of group therapy
Group therapy is a form of therapy that can complement or be an alternative to individual therapy. In group therapy, people get together to give and receive support from one another on a wide variety of topics. This article explains the benefits of group therapy.
Am I pregnant?
Many people experience the worry of becoming pregnant after engaging in sexual activity. They may be unsure of what the signs of pregnancy are or what methods prevent pregnancy. This article explains the signs and symptoms of pregnancy and refutes common misconceptions about pregnancy.
http://www.teenhelp.org/articles/
==========
New Newsletter Editors
(March 27th 2015)
TeenHelp is very pleased to welcome Cassie (Cassiopeia.), Dez (*~Skittlify~* ), Jenny (coolkid98), and Nicole (eumoirous) to the Newsletter Team. All are existing Staff members who are very dedicated and are strong candidates for this role. We congratulate them and wish them all the best in their new role.
http://www.teenhelp.org/volunteer/
==========
Resources
TeenHelp works with a range of different organisations and websites in order to help and educate young people. Below is a selection of some of them. For a full list of the organisations we work with, please visit our Resources page.
http://www.teenhelp.org/resources/
==========
Fig
The Fig application is an enjoyable way to pursue your wellness and aspirations by allowing you the ability to nourish your body and soul with simple, easy-to-do activities. Fig provides you the opportunity to view and customise 300 expert-written activities while managing your progress along the way. Fig also allows you to create your own wellness guide, focusing on 6 categories of wellness: eat, move, refresh, connect, feel, and go further. This application is considered suitable for people aged 12 and over, and is very user friendly.
Fig is available for free on Android devices, or for a small fee on Apple devices, through their application stores.
==========
Tips Of The Month
Each month we share small bits of practical advice that you can implement to improve your life or that of others.
==========
How to work with a difficult professor/instructor in a constructive way
Working with difficult or set in their way professors/instructors can be one of the hardest things to deal with while obtaining a higher education degree. Some professors or instructors may be unfair, uncooperative, or simply seem like they donít care. Here are some ways of working with a difficult professor or instructor in a constructive way.
Become an active participant in class. Start asking questions, making statements, and playing an intricate role in the classroom. Consider that professors and instructors hear constant amounts of complaints and issues from students who most of the time donít show up to class or participate in the discussions. If you show the professor/instructor that you are wanting to learn the material, they may change their attitude and be more willing to help you with your questions and concerns.
Talk to them. Ask your professor or instructor questions and address concerns in a constructive way. Remember to not attack your professor or instructor, but rather attempt to find a solution to the issue or an answer to the question.
Follow up with them. After you talk to the professor or instructor, follow up with them via email or in person. The follow up should consist of a summary of the previous discussion, the solution/answer that was given, and the result/current standing of the issue or solution. Remember to thank them, even if nothing has changed. If nothing was solved after communicating and following up with them, consider the next step.
Contact the department chair-person. All professors and instructors belong to a department of some sort at your university/college. Find out who leads that department, and schedule a meeting with that person. Make sure you address all your concerns, tell the person that youíve communicated with the professor/instructor and completed a follow up, and nothing has changed and/or you didnít receive a satisfactory reply/answer.
If worse comes to worse (which typically the issue will be solved by this step), contact the Vice President or President of your institution and make them aware of all the steps you have taken to change the situation or find a solution, and inform them that you haven't been successful. Remember that youíre paying for this education and you deserve nothing but the best type of services, information, and content possible.
http://www.teenhelp.org/forums/f22-education-careers/
==========
How best to revise for exams
There are many techniques that can be used when revising but it can be hard to find the revision technique that is best for you. Finding the right revision technique for you is essential for doing well in your exams.
Create a revision timetable to plan at what time you'll start revising and what you will revise during that revision session. It is best to take regular breaks otherwise you will lose concentration.
Find a quiet place to revise; this will make it easier for you to concentrate on your revision, however some people find it easier to revise with music or other background noise. It's important that your surroundings has minimal distractions such as technology and other people.
Colour code your revision, such as making mind maps that are written in a different colour depending on the topic. This will make it easier to remember and will make it seem more interesting rather than just being black and white.
Try not to rely on your revision notes only - in order to retain the information you need to do something active with the information, for example, making flashcards, a poster, doing past papers, or making diagrams.
Reward yourself once you have done a full revision session, such as going out with friends after completing a morning of revision. It is important to find the right balance between your revision time and leisure time.
http://www.teenhelp.org/forums/f22-education-careers/
==========
How to dye hard boiled eggs
Dyeing hard boiled eggs can be a simple and fun activity to do regardless of the holiday you celebrate. You can do it yourself during a quiet afternoon spent indoors, or you can do it at a gathering with friends and family. You can dye your own eggs with the help of the tips listed below.
Place the eggs in a pot and fill the pot with cool water. Be sure the eggs are submerged with about an inch of water over them. Slowly bring the water to a boil, then remove them from the heat. Cover them and let them sit for about ten minutes. Next, put the eggs in a bowl with cold water to prevent overcooking.
Use white crayons to draw creative designs on the eggs if desired. The designs will be apparent after dyeing them.
Mix the recommended amount of water and your chosen dye into several bowls. Place a spoon in the bowl, and put the egg on top. To avoid dyeing your fingertips, slide the egg into a whisk and set it into the bowl instead. A whisk makes for convenient removal of the eggs. Make sure the eggs are cool and dry before dyeing them.
When you're ready to eat them, run them under some cold water. Carefully crack and remove a small piece of the shell from the top and bottom of the egg. Blow into the area without the shell, and the egg should go right through the opposite side!
These eggs should be eaten within three to five days.
http://www.teenhelp.org/forums/f184-food-recipes/
==========
Interesting Things (on TeenHelp)
A lot of content is posted to TeenHelp every single day, from threads to articles, social groups to albums. But it is difficult for even the most veteran user to keep on top of it all, so we have selected a few items from among the masses that we thought were interesting to draw your attention to.
==========
Threads
Where do you wish to travel most?
What place(s) do you really want to travel to? Tell us where you want to travel to and read the posts of others here!
http://www.teenhelp.org/forums/f222-...travel-most-c/
Every flavour beans
Are you a Harry Potter fan? Read about every flavour beans and tell others about your experience with them.
http://www.teenhelp.org/forums/f184-...y-flavor-bean/
Asking older generation about the same-sex referendum
Ireland is going to have a referendum for same-sex marriage in May of this year. A user posted an inspiring video of the older generation and their thoughts on same-sex marriage. Check it out here!
http://www.teenhelp.org/forums/f38-c...-little-video/
General UK elections
What are your thoughts about the candidates or on the UK election as a whole? Post your opinion and read the opinions of others here.
http://www.teenhelp.org/forums/f38-c...-uk-elections/
==========
Albums
My drawings
Art is a wonderful form of self-expression. It is also a great way to pass time - just drawing or doodling some things in mind. This user drew some of their personal artwork; check it out here.
http://www.teenhelp.org/albums/wolfz/a3230-my+drawings/
Step by step
Self-expression doesn't necessarily have to be personal drawings. Some people like to store interesting pictures they find or make some of their own designs. Check out this user's album of inspirational quotes.
http://www.teenhelp.org/albums/compl...36-step++step/
==========
Social Groups
The role-playing group
This group is for those who enjoy role-playing games, especially the tabletop varieties. So get out your dice, your rule-books, and your desire to talk to others with the same interest, and check out this group for role-players from all over the world.
http://www.teenhelp.org/socialgroups...playing+group/
End the stigma
This group is for those who wish to shed light on mental illness and make people aware of what it is like to live with a mental illness. If you want to work with others to raise awareness and eliminate the stigma surrounding mental health, consider joining this group.
http://www.teenhelp.org/socialgroups/g484-end++stigma/
==========
Picture Of The Month
Each month we feature a picture by one of our users. If you would like to see your picture here please contact us by replying to this Newsletter, emailing us at
contact@teenhelp.org
, or messaging our Publications Team Leader (Halcyon) on the website.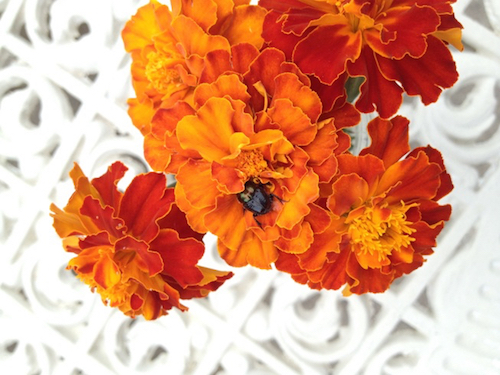 Picture by Avox.
==========
Upcoming events
Discussion: Achieving positive body image
(Saturday April 18th 2015)
Our body image is how we feel about our bodies, and does not depend on our size or shape. Achieving a positive body image can be difficult, but you are not alone. Join this discussion to learn how to resist the social pressures and the media, and to feel comfortable and good about your body.
Discussion: Effective study skills
(Saturday April 25th 2015)
If you are aspiring to achieve good grades throughout your school life, it is important to adopt effective study skills. This discussion will help you to develop good study habits, including creating the optimum study environment, avoiding distractions, time management, and more, as well as answering any questions that you may have.
Discussion: Building confidence and self-esteem
(Saturday May 2nd 2015)
If you have low confidence or self-esteem you may find yourself unable to carry out certain tasks or feeling that you are disliked by others. These feelings might hold you back and stop you from enjoying life to its fullest. Join this discussion to learn techniques to give your self-esteem a boost, and how to work on building confidence for a more fulfilling lifestyle.
Discussion: Sexual health
(Saturday May 9th 2015)
Looking after our sexual health is an important aspect of living a healthy lifestyle, and our general well-being; poor sexual health can have both physical and emotional consequences. Sexually Transmissible Infections (STIs) are on the rise among young people, so it's important to be aware of the risks of sex and how to protect yourself and your partners from them. Join this discussion to learn about safe sex, STIs, contraception, and more.
Discussion: Coping with addiction
(Saturday May 16th 2015)
Addiction can come in many different forms - to substances, alcohol, gambling, sex or the Internet. Addiction can be detrimental to other areas of a person's life, such as school, work or relationships. If you or a loved one are struggling with an addiction, join this discussion to learn more and to find ways to cope.
For more information about upcoming Facilitated Chat Room Discussions (FCRDs), and the times that these discussions will take place, please visit our FCRD page.
http://www.teenhelp.org/chat/discussions/
==========
Donate to TeenHelp
In order to continue providing free services to young people around the world, TeenHelp requires a constant income of voluntary donations to support our regular costs. If you are able to, we ask that you please donate any money you can to us, even if it's only a few dollars.
http://www.teenhelp.org/donate/
==========
Follow us on Facebook, Twitter and Tumblr
Our social networking pages are a great place to get a lot of high-quality information. We aim to connect you to interesting organisations, volunteering opportunities, events, news stories, pictures, videos, and more!
Facebook:
http://www.teenhelp.org/facebook
Twitter:
http://www.teenhelp.org/twitter
Tumblr:
http://www.teenhelp.org/tumblr
==========
Editorial team
Publications Team Leader/Editor-in-Chief: Haley (Halcyon)
Senior Newsletter Editor: Chris (Chris)
Newsletter Editor: Cassie (Cassiopeia.)
Newsletter Editor: Chess (*~Skittles Martinski~* )
Newsletter Editor: Dez (*~Skittlify~* )
Newsletter Editor: Jenny (coolkid98)
Newsletter Editor: Nicole (eumoirous)
Newsletter Editor: Rishy (Saiyouri)
==========
Views
382
Comments
0

Comments