The TeenHelp Project Blog contains a large collection of information about TeenHelp, and provides a place where you can discuss each news item, including TeenHelp's announcements, notices, and Newsletter releases, among other things.
Newsletter #74 - How to deal with troublesome roommates; coping with overwhelming feelings; how to save money.
Posted May 17th 2016 at 10:06 PM by
TeenHelp
---
TeenHelp Newsletter
TeenHelp Newsletter #74 - May 17th 2016 -
http://www.teenhelp.org
Welcome to the TeenHelp Newsletter! Our Newsletter contains a lot of useful information about our current work, including updates to our site and services, new resources, details of upcoming events, short bits of advice, interesting links and more!
==========
TeenHelp News
TeenHelp regularly makes changes to its site and services. Some of these are large and noticeable, and others are small and much less so, but each one contributes to the positive development of TeenHelp and how our users experience our community. Below are some of the most recent developments.
==========
Latest articles
(May 5th 2016)
Our team of talented writers bring our users a constant stream of fresh articles to read each month. Articles are being published regularly, so be sure to check regularly to see what we're doing. Some of our latest additions include:
CPTSD and PTSD
(C)PTSD is is a mental health condition that develops from witnessing or experiencing a dangerous or life threatening event. Read this article to learn the difference between PTSD and CPTSD, and what to do if you or someone you know is struggling with it.
How to make a rice sock/sack
A rice sock is used when you have sore muscles in need of a hot compress, and a rice sack is similar to a stress ball. Both crafts benefit your anxiety and the environment. Read this article if you're in the mood for a craft.
The basics of going gluten free
Celiac disease is becoming more well-known, so more people are getting diagnosed and are changing their diets to help their gluten allergy or sensitivity. This article discusses the symptoms of celiac disease and the variety of foods you can eat if you suffer from a gluten sensitivity.
Sexual self-harm
Sexual self-harm is physical and emotional, and is commonly done through sex or masturbation. This article explains what it is, why people do it, and what to do if you're harming yourself in a sexual way.
http://www.teenhelp.org/articles/
==========
Resources
TeenHelp works with a range of different organisations and websites in order to help and educate young people. Below is a selection of some of them. For a full list of the organisations we work with, please visit our Resources page.
http://www.teenhelp.org/resources/
==========
Life Coach Directory
A life coach is someone who can help you with both personal and professional goals, including confidence, finances, relationships, stress, and achieving ambitions. Life Coach Directory is a confidential organisation that helps people in the UK find qualified life coaches. Your life coach can offer you sessions tailored to your needs either in person, on the phone, or over the Internet.
http://www.lifecoach-directory.org.uk/
==========
Tips Of The Month
Each month we share small bits of practical advice that you can implement to improve your life or that of others.
==========
Dealing with troublesome roommates
Living with roommates can be difficult as you are likely to experience tension being around each other so often. Additionally, you may have been raised in different ways, and so how you live in your space can differ and may also cause conflict.
Communicate often. If you and your roommates are very diverse, it may be helpful to have a weekly roommate meeting where you can both have a chance to speak up about any problems. Otherwise, bringing up any issues as they arise is typically the best route to reduce conflict. Not communicating can cause problems to fester, and you may find yourself more annoyed by the problem than you were when you first noticed it. If possible, talk in person as this tends to be the most effective.
Set boundaries when you first move in. When you first begin living with a roommate, setting boundaries can be very helpful to prevent conflict. When living with someone else, sharing is a great way to save money. However, it is important to set boundaries about what is off-limits. Let them know what food (if any) they can have, what toiletries, such as lotions, that you are willing to share, etc. Boundaries can also be applied to pet peeves or organizing. For example, if you don't want the sink piled up with dirty dishes, make your expectations clear.
Set up a chore chart. In many cases, conflict arises because one roommate isn't pulling their weight when it comes to chores. By setting up a chore chart and specifying what each roommate is responsible for each week, it places responsibility and can encourage each roommate to do their share of work.
Put quiet hours into place. If you live in the dorms, chances are you already have quiet hours. If you live off-campus however, your roommates may feel like they can be as loud as they want, whenever they want. Making a deal to be quiet after a certain time can reduce ambiguity and ensure each roommate can get to bed at a reasonable hour when they have work or school in the morning.
Consult a Resident Advisor (RA). If you live on campus, don't be afraid to speak to your RA if you are having roommate trouble. Their job is to ensure that everyone is getting along, and they can offer tips or act as a mediator during a discussion between you and your roommate. RAs are sophomore status or higher, so they can also talk about their own experience with roommates and how they solved problems.
http://www.teenhelp.org/forums/f219-lifestyle/
==========
How to cope when you're overwhelmed
Dealing with feelings of being overwhelmed or overworked can be difficult. Here are a few tips that might help if you feel overworked or are dealing with some overwhelming feelings.
Take some time for yourself. When you're overwhelmed, it is important to take some time for yourself. If you're not taking care of yourself, it will be harder to cope with everything around you. Go out to lunch with friends and family, curl up with a good book, or stay in with your favorite movie and some snacks. If possible, make a habit of taking time for yourself. For instance, you could do a movie night every Friday and still take a few moments each day during the week to unwind.
Don't use work or school related activities as a distraction. Distracting yourself is a good idea, but many people make the mistake of trying to be too productive through their distractions and they end up more overwhelmed than usual. If you're going to distract yourself, try some therapeutic distractions, such as exercise or meditation.
Don't be afraid to say no to people. It can be difficult to say no when people ask you for a favour. It's nice of you to want to help them, but you have to put yourself first sometimes. You have to think about whether or not you can do something else on top of everything else you're supposed to do. It is perfectly fine to say no to someone if you have too much on your plate.
Prioritise. Of the things you need to do, which is the most important? Which thing will take a while, or which one will only take a few minutes? It helps to write a list in order of what you need to do and check it off as you go along. It's easy to forget things when you're so busy.
Ask for help if you need it. If you've got a lot to do, ask someone for help. Maybe a co-worker can cover your shift or you and your friends can get together for a group study session. You could talk to a friend or a counsellor about feeling overwhelmed and utilise them as a support.
http://www.teenhelp.org/forums/f16-general-health/
==========
Saving money in your everyday life
Whether you are saving up for an item, trip, or just to have extra money in the bank, saving money can be incredibly beneficial. While it may seem difficult to save at first, once you get into the habit it becomes easier.
Keep track of how you spend your money by using a notebook or Excel spreadsheet. This will help you cut costs by seeing where you can reduce your spending. It can also help you see where your money is going. That way, you can budget your money wisely because once you know where your money is going, you will be able to delegate how it is spent.
Open up a savings account at a bank. You will be able to earn interest the longer your money stays in the account. It can also be safer than keeping your money at home. Keep a piggy bank for your loose change. When you acquire enough, you can put it into coin rolls and deposit it in the bank.
Pay yourself first. When you get paid, get an allowance, or even find some pocket change, set aside some money for your savings, even if it is just a few dollars or cents. It adds up.
Avoid impulse buying. Think about whether this item is something you really want and need, and if it is something you will actually use and enjoy for an extended period of time. If possible, wait at least a day before buying. If you still are just as excited about the item the next day, buy it. Also purchase items for their quality. While designer brands may be nice, they do not always last and may not be good quality. Thrift stores can have interesting and sometimes brand new items at a lower price.
Take advantage of coupons and sales. Many stores have fliers that advertise their sales. Buying in bulk can also help. Many stores offer discounts for bulk items, and when you buy in bulk you will not have to purchase that item again for a while You may have to plan ahead to find the best deals. Look at store catalogues to see what is being offered.
Be aware that going out to eat gets expensive. Coffee or tea can cost a few dollars per cup and in a restaurant you are not only paying for the meal, but the service as well. This can get pricey quickly. When possible, brew your own coffee/tea and prepare your own lunch. You can even take leftovers from the night before to school or work. Make more food than you need and freeze the extra to save it for later. It is okay to go out once in a while as a treat, but it should not be a daily occurrence.
http://www.teenhelp.org/forums/f256-finances/
==========
Interesting Things (on TeenHelp)
A lot of content is posted to TeenHelp every single day, from threads to articles, social groups to albums. But it is difficult for even the most veteran user to keep on top of it all, so we have selected a few items from among the masses that we thought were interesting to draw your attention to.
==========
Threads
Positivity Journal
A positivity journal can help remind you of the good things you've experienced in your life when you're feeling low. Do you have a positivity journal? If so, what do you write about? If you don't have one, what do you think could be included in one? Share your ideas here.
http://www.teenhelp.org/forums/f29-g...ivity-journal/
Before Social Media
Social media is a big part of people's lives today, and many people can't imagine a life without it. What did you do online before you had social media accounts, or before social media websites were created? Share with us here.
http://www.teenhelp.org/forums/f32-c...-social-media/
What's your favourite book?
Do you enjoy reading? What are your favourite books, what are they about, and why are they your favourites? Read other responses and post yours here.
http://www.teenhelp.org/forums/f198-...favorite-book/
Blue or Purple
At the bottom left-hand side of the screen, there's a quick style chooser that enables you to choose between a blue or purple design, or the mobile site. What colour is yours set to?
http://www.teenhelp.org/forums/f35-g...1-blue-purple/
==========
Social Groups
LGBT+ Christians
Many people in the LGBT+ community identify with a religion such as Christianity but may be afraid to practice. This social group is a safe space for LGBT+ Christians and their supporters.
http://www.teenhelp.org/socialgroups...2B+christians/
The Secret Society of the Skittles Revolution
Skittlifying is the act of editing a post or article by using a variety of colours. Some TeenHelp officials reject the use of the word Skittlify. The goal of this group is to get the word Skittlify the recognition it deserves.
http://www.teenhelp.org/socialgroups...s+revolution./
==========
Picture Of The Month
Each month we feature a picture by one of our users. If you would like to see your picture here please contact us by replying to this Newsletter, emailing us at
publications@teenhelp.org
, or messaging our Newsletter Officer (Vargulf) on the website.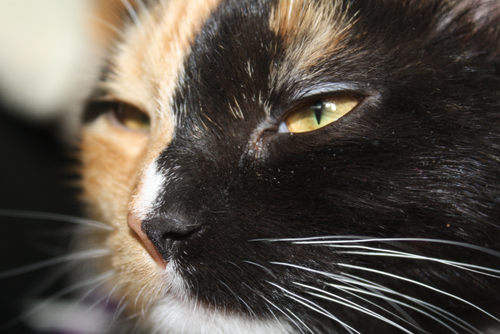 Picture by
2hot4u
==========
Upcoming events
Discussion: Building positive relationships
(Saturday May 28th 2016)
Relationships between family members, friends and significant others each come with their own difficulties, but knowing how to overcome the obstructions to your relationships is essential if they are to be fulfilling for you. Join this discussion to look at how to build positive relationships with those you care about.
Discussion: Effective study skills
(Saturday June 4th 2016)
If you are aspiring to achieve good grades throughout your school life, it is important to adopt effective study skills. This discussion will help you to develop good study habits, including creating the optimum study environment, avoiding distractions, time management, and more, as well as answering any questions that you may have.
Discussion: Coping with addiction
(Saturday June 11th 2016)
Addiction can come in many different forms - to substances, alcohol, gambling, sex or the Internet. Addiction can be detrimental to other areas of a person's life, such as school, work or relationships. If you or a loved one are struggling with an addiction, join this discussion to learn more and to find ways to cope.
Discussion: Living with mental illness
(Saturday June 18th 2016)
Although one in four people experience mental health problems, there is regrettably still a stigma attached to it, which prevents people from seeking help. Consequently, living with a mental illness can be a particularly isolating time. If you are concerned about your mental health, join this discussion to discuss day-to-day coping techniques, how to reach out to professionals and other aspects of living with mental illness.
http://www.teenhelp.org/chat/discussions/
==========
Donate to TeenHelp
In order to continue providing free services to young people around the world, TeenHelp requires a constant income of voluntary donations to support our regular costs. If you are able to, we ask that you please donate any money you can to us, even if it's only a few dollars.
http://www.teenhelp.org/donate/
==========
Follow us on Facebook, Twitter and Tumblr
Our social networking pages are a great place to get a lot of high-quality information. We aim to connect you to interesting organisations, volunteering opportunities, events, news stories, pictures, videos, and more!
Facebook:
http://www.teenhelp.org/facebook
Twitter:
http://www.teenhelp.org/twitter
Tumblr:
http://www.teenhelp.org/tumblr
==========
Editorial team
Publications Team Leader/Editor-in-Chief: Haley (Halcyon)
Newsletter Officer: Chess (Vargulf)
Senior Newsletter Editor: Cassie (Cassado)
Newsletter Editor: Dez (Epiphany.)
Newsletter Editor: Jenny (coolkid98)
Newsletter Editor: Nicole (eumoirous)
==========
Views
857
Comments
0


Comments