The TeenHelp Project Blog contains a large collection of information about TeenHelp, and provides a place where you can discuss each news item, including TeenHelp's announcements, notices, and Newsletter releases, among other things.
Newsletter #78 - FCRD closure; staying hydrated; planning your time effectively.
Posted September 20th 2016 at 07:57 PM by
TeenHelp
---
TeenHelp Newsletter
TeenHelp Newsletter #78 - September 20th 2016 -
http://www.teenhelp.org
Welcome to the TeenHelp Newsletter! Our Newsletter contains a lot of useful information about our current work, including updates to our site and services, new resources, details of upcoming events, short bits of advice, interesting links and more!
==========
TeenHelp News
TeenHelp regularly makes changes to its site and services. Some of these are large and noticeable, and others are small and much less so, but each one contributes to the positive development of TeenHelp and how our users experience our community. Below are some of the most recent developments.
==========
Closure of Facilitated Chat Room Discussions
(September 18th 2016)
We regretfully announce that TeenHelp we will no longer be running the weekly Facilitated Chat Room Discussions (FCRDs) due to a lack of volunteers. The discussions have run for 7 years and have supported a large number of users on a variety of issues. TeenHelp would like to thank all the volunteers who dedicated their time to leading these discussions.
http://www.teenhelp.org/forums/f2-an...fcrds-closure/
==========
Latest articles
(September 9th 2016)
Debunking the myths of Obsessive Compulsive Disorder
Obsessive Compulsive Disorder is widely known, but also commonly misunderstood. Some of these misunderstandings can make people living with the disorder reluctant to talk about it or seek help for it. Read this article to learn the truths that accompany the different myths of Obsessive Compulsive Disorder.
Understanding why someone may stay with their abuser
Some people do not understand why someone doesn't leave an abusive relationship. This article discusses the complexities of abuse and some patterns that can make someone feel reluctant to leave their unhealthy relationship.
Creative ways to deal with writer's block
Writer's block is when a writer feels like they cannot write a new piece or continue what they are already working on. It is often a very discouraging, frustrating, and lengthy process for many writers. Read this article about different ways to combat writer's block, and see what suggestions work for you!
The Nightingale by Kristin Hannah
The Nightingale is a story about loss, redemption, and forgiveness. This story is about two sisters during World War II, and focuses on what someone will do to save those they love. Read this review, then read the book yourself to see just what the characters did to save the people they loved.
http://www.teenhelp.org/articles/
==========
Resources
TeenHelp works with a range of different organisations and websites in order to help and educate young people. Below is a selection of some of them. For a full list of the organisations we work with, please visit our Resources page.
http://www.teenhelp.org/resources/
==========
Teen Rehab Centre
Though based in the USA, the Teen Rehab Centre has a plethora of useful information about drug addiction that can help people worldwide. It provides comprehensive information about specific drugs, such as why they are dangerous, how the body and brain are affected, their street names and so much more. It also includes pages focusing on other mental health issues that are commonly seen side by side with substance abuse. The website contains a free, 24/7 confidential helpline, and is a great resource for those wanting to recover, or for those seeking help for a loved one.
https://www.teenrehabcenter.org/
==========
Tips Of The Month
Each month we share small bits of practical advice that you can implement to improve your life or that of others.
==========
Creative ways to stay hydrated
For many people, drinking the recommended amount of water each day is a challenge. Some people don't like the taste of water, while others may find it mundane. Here are a few ways to add flavour to your water.
Try cucumber or lemon water. Carefully peel and cut a few slices of cucumber, or lemon. If you do not have a fruit compartment in your water bottle, place the slices in the bottom of the bottle, then cover with ice to keep them from floating. Add water and put it in the refrigerator. Let it sit for an hour, or overnight for best results. The water can be refilled many times throughout the day without losing its flavour. Keep it in the refrigerator as much as you can to prevent bacteria growth. You can also try putting bite sized pieces of fruit along with water in ice cube trays for later. Discard fruit slices after twenty four hours to ensure freshness.
Drink sparkling water. Purchase it at the store, or make some of your own if you have the necessary kitchen appliances. Although many people think sparkling water is unhealthy because of the carbonation, it has all the same benefits non-sparkling water has. The bubbles can make people feel as though they are drinking a soda, which is what makes it a great alternative.
Flavour your water with another healthy drink, such as orange juice. Add a little bit of orange juice (or drink of your choice) to the water and stir. The flavour will likely be diluted, so add the amount that you like. However, bear in mind that a little bit of flavouring can go a long way.
Make a refreshing drink with the frozen fruit of your choice and some water. Put some water and frozen fruit in a blender (use ice if the fruit is not frozen) and blend to your liking. While milk gives smoothies a creamy, milkshake-like taste, the water (or ice) mimics a slushie from a convenience store.
http://www.teenhelp.org/forums/f16-general-health/
==========
Planning basics
Planning your time can seem like a big chore, but it can be fun and really helpful if you find yourself having trouble balancing your time, or if you tend to accidentally schedule things during times you are busy. If you are a particularly busy person with a lot of activities going on, you can really benefit from taking some time to sit down and plan.
Buy a yearly planner or create your own. The first step to effective planning is to own a planner. These are usually organised by days, and having one that spans a whole year can better help you remember important events. Some planners also include space for brainstorming ideas, or for writing out goals you want to accomplish.
Start planning by marking important dates. Having an empty planner can be overwhelming. Start by marking important dates such as birthdays, tests, anniversaries, and yearly events you attend. Doing this right away can ensure they get written down so you won't accidentally plan something that will conflict.
Mark down daily tasks. Putting down time you will spend on important tasks such as homework or errands can help you plan out time to make sure it gets done. Planning time for work and chores can help you find a balance between work and play, and helps make sure you don't wait too long before starting that big paper that's due. Additionally, it's usually unlikely you will have time you spend with friends down to specifics, so this will allow you to have free time sporadically while still giving yourself time to do some work.
Write in shorthand. Your planner may look unorganised and messy if you have too much writing in it. Try writing some things in shorthand, and if necessary add a key somewhere in your planner. Less writing can make it much easier to read and understand your planner, which will make you more likely to take a look at it. Also, shorthand can make it much quicker to jot down important details which will also make you more likely to actually use it.
Use coloured highlighters. Using highlighters can make it easier to read your planner. For example you can pick a colour for important events that you cannot miss, a different colour for time you are going to spend working, and another colour for fun activities that you have planned. This is the part where you can get creative to increase how organised your planner is. Colour is also a great way to quickly see what you've got planned for a particular day rather than reading a lot of writing.
http://www.teenhelp.org/forums/f3-general/
==========
Putting in a two weeks' notice
There may come a time where you have to leave your current place of employment. A two weeks' notice is an appropriate way to let your employer know that you will be leaving the company. This notice is given to the employer two weeks before you intend to leave.
At the beginning of the letter, include your name, address, and contact information. Also include the date, the company's name, and your position within the company. Then, address the letter. A simple "Dear Mr. Smith:" will do.
Be polite and formal. You do not want to burn any bridges and it is important to leave on a good note. This way, if you need any letters of recommendation or need to return to the company later you have a better chance.
Be sure to state the last date you will be available to work. Typically this date will be two or more weeks after the letter was written.
Offer to help your employer with the transition. This may include things such as training a new employee to take over your position.
Thank your employer for the opportunity to work with the company.
Close the notice by thanking the employer once again and wishing them continued success. Type your name after the closing remarks, but also leave yourself enough room to sign the notice.
http://www.teenhelp.org/forums/f22-education-careers/
==========
Interesting Things (on TeenHelp)
A lot of content is posted to TeenHelp every single day, from threads to articles, social groups to albums. But it is difficult for even the most veteran user to keep on top of it all, so we have selected a few items from among the masses that we thought were interesting to draw your attention to.
==========
Threads
What are your favourite snack foods?
Bringing snacks to school or work can keep you focused and help ease hunger until your next meal. What are your favourite snack foods? Share your favourites and get ideas here.
http://www.teenhelp.org/forums/f184-...e-snack-foods/
Search Engines
Which search engine do you most frequently use, and why? What are your preferences, if any? Discuss what search engine you are most likely to use, and see why others use their preferred search engines here.
http://www.teenhelp.org/forums/f24-t...earch-engines/
Charlie and the Chocolate Factory or Willy Wonka?
Willy Wonka was released in 1971, while Charlie and the Chocolate Factory was released in 2005. If you've seen both movies, which do you like better, and why?
http://www.teenhelp.org/forums/f223-...y-willy-wonka/
Question about getting/giving advice
Some people use personal experience while giving advice, and others do not. When giving advice, do you include personal experience? How do you feel about people using their own experiences when they're giving you advice?
http://www.teenhelp.org/forums/f3-ge...giving-advice/
==========
Social groups
Melanie Martinez
Melanie Martinez is a singer who started her career on season three of The Voice and later began her independent career. This is a group for fans of Martinez or for those who would like to begin discovering her music.
http://www.teenhelp.org/socialgroups...anie+martinez/
Lets Just Write
Are you a fan of writing of any genre? If so, join this social group in order to share your work with other writers or get tips on how to improve your writing.
http://www.teenhelp.org/socialgroups...ts+just+write/
==========
Picture Of The Month
Each month we feature a picture by one of our users. If you would like to see your picture here please contact us by replying to this Newsletter, emailing us at
publications@teenhelp.org
, or messaging our Newsletter Officer (Vargulf) on the website.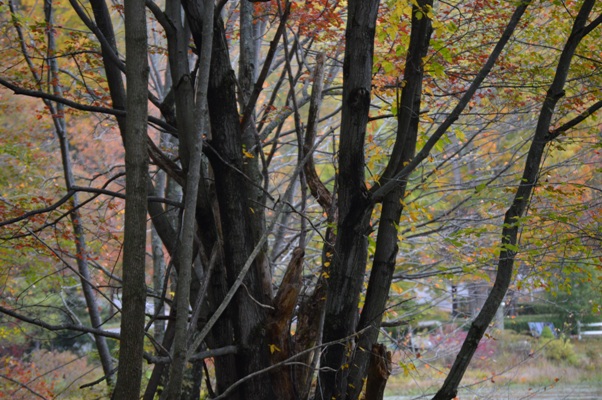 Picture by
Cassado
==========
Donate to TeenHelp
In order to continue providing free services to young people around the world, TeenHelp requires a constant income of voluntary donations to support our regular costs. If you are able to, we ask that you please donate any money you can to us, even if it's only a few dollars.
http://www.teenhelp.org/donate/
==========
Follow us on Facebook, Twitter and Tumblr
Our social networking pages are a great place to get a lot of high-quality information. We aim to connect you to interesting organisations, volunteering opportunities, events, news stories, pictures, videos, and more!
Facebook:
http://www.teenhelp.org/facebook
Twitter:
http://www.teenhelp.org/twitter
Tumblr:
http://www.teenhelp.org/tumblr
==========
Editorial team
Publications Team Leader/Editor-in-Chief: Haley (Halcyon)
Newsletter Officer: Chess (Vargulf)
Senior Newsletter Editor: Cassie (Cassado)
Newsletter Editor: Dez (Epiphany.)
Newsletter Editor: Jenny (coolkid98)
Newsletter Editor: Nicole (eumoirous)
==========
Views
493
Comments
0

Comments