The TeenHelp Project Blog contains a large collection of information about TeenHelp, and provides a place where you can discuss each news item, including TeenHelp's announcements, notices, and Newsletter releases, among other things.
Newsletter #79 - New TeenHelp Safety Zone; how to help your child if they are struggling; what to consider when deciding to quit your job.
Posted October 20th 2016 at 09:41 PM by
TeenHelp
---
TeenHelp Newsletter
TeenHelp Newsletter #79 - October 20th 2016 -
http://www.teenhelp.org
Welcome to the TeenHelp Newsletter! Our Newsletter contains a lot of useful information about our current work, including updates to our site and services, new resources, details of upcoming events, short bits of advice, interesting links and more!
==========
TeenHelp News
TeenHelp regularly makes changes to its site and services. Some of these are large and noticeable, and others are small and much less so, but each one contributes to the positive development of TeenHelp and how our users experience our community. Below are some of the most recent developments.
==========
Latest articles
(October 4th 2016)
The Orphan Train Movement
The Orphan Train Movement moved homeless children to various states in the United States and Canada to place them with families and put them to work. This article discusses the Orphan Train's purposes and its hardships.
Coping with body memories
A body memory is an emotional response that happens when your body remembers something that has happened to you. They can be caused by many different factors and can be a difficult experience to go through. Read this article to learn how to cope when you have a body memory.
http://www.teenhelp.org/articles/
==========
TeenHelp Safety Zone
(September 18th 2016)
TeenHelp is pleased to announce the launch of a new Safety Zone, which comprises of six comprehensive guides in the following areas:
Currently in a crisis
TeenHelp safety information and reporting a problem
Information for parents
Cyberbullying, abuse and predators
Privacy online
Security and viruses
We would like to take this opportunity to thank our Project Coordinator, Rob, for all his hard work in creating such a useful resource.
http://www.teenhelp.org/forums/f2-an...p-safety-zone/
==========
Resources
TeenHelp works with a range of different organisations and websites in order to help and educate young people. Below is a selection of some of them. For a full list of the organisations we work with, please visit our Resources page.
http://www.teenhelp.org/resources/
==========
The Blurt Foundation
Founded in 2011, The Blurt Foundation aims to increase people's awareness and understanding of depression. The website contains a variety of informative articles about depression and how it can affect different aspects of our lives. It also includes podcasts, music playlists to help you through tough times, and a peer support group. There is also the opportunity to buy a BuddyBox, which contain items to help you de-stress and encourage self-care.
https://www.blurtitout.org/
==========
Tips Of The Month
Each month we share small bits of practical advice that you can implement to improve your life or that of others.
==========
My child is struggling, how can I help?
It can be difficult to find out that your child is struggling with their mental health. You might feel worried, angry, or helpless. Below are a few things you can consider doing to help your child with what they are experiencing.
Take a little bit of time to process this information. Initially, a lot of parents or caregivers feel shocked or even angry. If the situation is not immediately life threatening, take some time to process this and think about how you want to approach it. Try not to approach the situation until you are calm. Showing negative emotions towards your child can make them hesitant to confide in you. Stay calm, grounded, and open minded.
Encourage your child to talk to you, or someone else they trust. Parents or caregivers can be an important part of a child's support system. Sit down with them and encourage them to talk or write a letter if they don't want to express their feelings verbally. When in doubt, ask them what you can to do help or if there is anything in particular that would make them feel safer confiding in you. Bear in mind that some children do not want to confide in their parents. If that is the case, ask your child if there is anyone else they want to confide in, or look for professional help if that is an option for you.
Spend more time with your child if your schedule allows it. For many, thoughts and feelings increase their intensity while spending time alone. Being present with someone else can be a healthy distraction. You can spend more time with your child by watching a movie, playing a board game, taking walks on a daily basis, or doing something they're interested in. You can also encourage your child to join after school or community clubs and activities for a change of scenery.
Look into professional help if it is available to you. Everyone is different; many people benefit from a medication, therapy, or a combination of both. A professional such as a therapist or psychiatrist will give your child another outlet to express and work on their feelings. If you cannot get professional help, do some research about what your child is struggling with and try different self-help techniques. For instance, if your child is struggling with self-harm, you might read about alternatives; if your child is suicidal, you might look at safety plans or reasons to live.
Create your own support system if you need to. Your child is important and you are, too. Supporting someone who is struggling is admirable, but it can be difficult on the supporter sometimes. Talk to someone you trust, or look online for other parents in a similar situation. You have to take care of yourself so you can be in your best state of mind to support your child.
http://www.teenhelp.org/forums/f18-friends-family/
==========
Deciding whether to quit your job
While earning an income is important, the job you have now may not end up as your career. There are many reasons why you may quit your job, but it is important to put some thought into whether quitting at this time is right for you.
Consider your mental health. Your health is important and you should not force yourself to stay in a workplace that is negatively impacting you. You can give yourself a time frame to see if things improve but if they do not, it may indicate that this is not the right job for you. Remember that even with a mental illness it is okay to push yourself or try new things, but you also shouldn't put yourself in a situation where you feel low all the time.
Weigh the pros and cons of staying at your current job. For example, a pro may be that you get good hours or get paid well, but a con would be that the job negatively impacts your quality of life or gets in the way of activities such as schoolwork.
Think about your financial situation. You may wish to postpone leaving a job until you have another one lined up so you continue to have a source of income. Alternatively you can start to put money aside so you have some to fall back on if needed. Even if you do not like the job you are currently in it is important to think about how you will make payments on bills or if you will be able to have an emergency fund.
Talk to your supervisor. If part of the issue is that you are having a difficult time with your job your supervisor may be able to provide you with additional training or support. They may be able to discuss the issues with you to see if a resolution can be found.
Think about other aspects of your life that may be making you feel negatively about your job. Make sure it is your job that is affecting your mood and not another part of your life that is impacting your work life.
http://www.teenhelp.org/forums/f22-education-careers/
==========
Pumpkin picking
Pumpkin picking is a fun activity you can do regardless of what holidays you do or don't celebrate. The following lists a few suggestions to keep in mind when pumpkin picking.
Know what you're looking for in a pumpkin. It helps to have an idea of the type of pumpkin you're looking for to narrow down your search. For example, medium to large pumpkins are good for carving, whereas smaller pumpkins are better for cooking. If you're planning to carve your pumpkin, consider picking your design early or bringing along a print-out to help you pick a pumpkin that best fits your desired design.
Check pumpkins for insects or spots that have begun to rot. Some pumpkins rot earlier than others do. You can check firmness by applying pressure to the bottom of a pumpkin with your finger tips. Insects or holes in a pumpkin can indicate that it will begin to rot soon, if it hasn't already started to. Insect free pumpkins are easier to store should you want to keep them inside your home.
Avoid lifting a pumpkin by its stem. Instead, hold it to your stomach or chest and wrap your arms around it. Some stems are thin to begin with, while others aren't strong enough to support the pumpkin's weight. Holding a pumpkin by its stem increases the chance of breaking the stem and possibly crushing your pumpkin if you drop it.
Go pumpkin picking when it is dry. Pumpkins don't do well in the rain or in an overly wet environment. Many pumpkins are kept outside and their lifespan can decrease if there is a lot of rain. It will be easier for you to check pumpkins for insects and soft spots if it is dry outside.
Only pick what you can carry. Picking a pumpkin that is too large can cause or worsen preexisting back problems. Bring friends and family if you want to pick a large amount of pumpkins, or bring a wagon to lighten the load.
http://www.teenhelp.org/forums/f219-lifestyle/
==========
Interesting Things (on TeenHelp)
A lot of content is posted to TeenHelp every single day, from threads to articles, social groups to albums. But it is difficult for even the most veteran user to keep on top of it all, so we have selected a few items from among the masses that we thought were interesting to draw your attention to.
==========
Threads
Counsellor vs. therapist
Do you know what the difference between a counsellor and a therapist or other professionals is? This thread lists different professionals, their acronyms, and their degrees. Read this thread to understand more about mental health and its different professionals.
http://www.teenhelp.org/forums/f14-m...-vs-therepist/
Your favourite thing to bake?
From cookies to cakes, there are a lot of tasty treats you can bake. What is your favourite thing to bake, and why? Read the replies of others and share your favourite treats here.
http://www.teenhelp.org/forums/f184-...te-thing-bake/
Need book ideas
Reading is a great distraction to utilise when you're struggling, and many people like to read books that include similar situations that they are currently experiencing themselves. Get some new book ideas or share your own ideas here.
http://www.teenhelp.org/forums/f198-...ed-book-ideas/
My best friend
Pets can make a big difference for people struggling with their mental health. Animals are very intelligent and know when you need to be comforted. Read what this user has to say about her dog and how he has made a difference for her.
http://www.teenhelp.org/forums/f119-...y-best-friend/
==========
Picture Of The Month
Each month we feature a picture by one of our users. If you would like to see your picture here please contact us by replying to this Newsletter, emailing us at
publications@teenhelp.org
, or messaging our Newsletter Officer (Vargulf) on the website.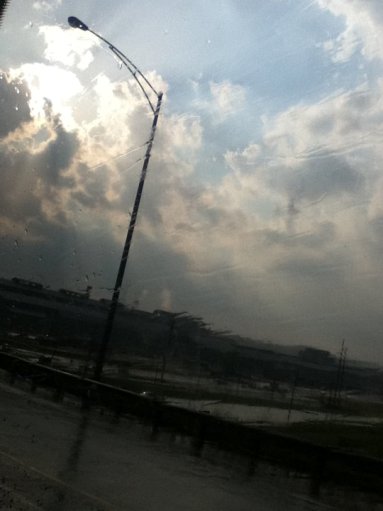 Picture by
Adalia Rose
==========
Donate to TeenHelp
In order to continue providing free services to young people around the world, TeenHelp requires a constant income of voluntary donations to support our regular costs. If you are able to, we ask that you please donate any money you can to us, even if it's only a few dollars.
http://www.teenhelp.org/donate/
==========
Follow us on Facebook, Twitter and Tumblr
Our social networking pages are a great place to get a lot of high-quality information. We aim to connect you to interesting organisations, volunteering opportunities, events, news stories, pictures, videos, and more!
Facebook:
http://www.teenhelp.org/facebook
Twitter:
http://www.teenhelp.org/twitter
Tumblr:
http://www.teenhelp.org/tumblr
==========
Editorial team
Publications Team Leader/Editor-in-Chief: Haley (Halcyon)
Newsletter Officer: Chess (Vargulf)
Senior Newsletter Editor: Cassie (Cassado)
Newsletter Editor: Dez (Epiphany.)
==========
Views
468
Comments
0

Comments