The TeenHelp Project Blog contains a large collection of information about TeenHelp, and provides a place where you can discuss each news item, including TeenHelp's announcements, notices, and Newsletter releases, among other things.
Newsletter #80 - Keeping your face clean; how to choose a tattoo parlor; improving the health of your hair.
Posted November 21st 2016 at 05:22 AM by
TeenHelp
---
TeenHelp Newsletter
TeenHelp Newsletter #80 - November 21st 2016 -
http://www.teenhelp.org
Welcome to the TeenHelp Newsletter! Our Newsletter contains a lot of useful information about our current work, including updates to our site and services, new resources, details of upcoming events, short bits of advice, interesting links and more!
==========
TeenHelp News
TeenHelp regularly makes changes to its site and services. Some of these are large and noticeable, and others are small and much less so, but each one contributes to the positive development of TeenHelp and how our users experience our community. Below are some of the most recent developments.
==========
Latest articles
(November 2nd 2016)
Insidious: A review
Insidious is a ghost story that follows the Lambert family's haunting first experiences in their new home. The use of creepy characters and eerie music creates an unsettling atmosphere and a thoroughly scary movie. Read this review to learn more about the movie and to decide whether or not you'd like to watch it for yourself.
Getting through the holiday season
For many people, the holiday season is a very exciting time. However, some people are more excited for the end of the season. This article suggests different ways to make the holidays more bearable, whether you're lonely, visiting toxic family, or are struggling with holiday meals.
My personal experience with anxiety
Anxiety is an uninvited guest that can overstay its welcome for months, or even years. It can sometimes be difficult to recognise, let alone cope with. Read this user's experience with anxiety and see what advice they have to give to other people who are struggling with it.
http://www.teenhelp.org/articles/
==========
Resources
TeenHelp works with a range of different organisations and websites in order to help and educate young people. Below is a selection of some of them. For a full list of the organisations we work with, please visit our Resources page.
http://www.teenhelp.org/resources/
==========
Sex, Etc.
Sex, Etc. aims to improve sexual health amongst teens through education by providing them with a wealth of information across their website. The website contains articles written by teens, a glossary of sex terms, frequently asked questions, videos about sexual health, and much more. This is a useful resource for anyone thinking about having sex for the first time and those wishing to learn more about sexual health.
http://sexetc.org/
==========
Tips Of The Month
Each month we share small bits of practical advice that you can implement to improve your life or that of others.
==========
Cleaning your face
Sweat, oils, and other particles in the air can make keeping your face clean a difficult task. Here are a few suggestions to help keep your face feeling cleaner and healthier.
Wash your face twice a day. Wash it once in the morning and once at night before you go to bed, so you can wash away all the dirt and oil your skin may have accumulated during the day.
Do not frequently change your facial cleanser. Changing it every once in a while is not harmful. However, changing the type or brand of your facial cleanser too often can do more harm than good, especially because the skin on your face can sometimes be prone to bad reactions.
Try to avoid touching your face. Your fingers pick up a lot of dirt and oil during the day that is transferred to your face when you touch it. To avoid touching your face, try using fidget toys to keep yourself busy. For example, you could hold a bracelet or a tangle toy in your hands when you feel like touching your face. If you try but still cannot refrain from touching your face, do what you can to keep your hands clean so you transfer less oil to it.
If you wear makeup, be sure to remove all of it daily. It can be tempting to leave your makeup on overnight if you're too tired to remove it but doing that can easily clog your pores. Try to remove your makeup and complete other parts of your nightly routine before you get too tired to do so.
Don't squeeze pimples or other blemishes. You can break the skin when you squeeze pimples and this will increase future scarring. Instead, wash your hands and put your fingers around the pimple, then pull outwards. This can help remove it without damaging your skin.
http://www.teenhelp.org/forums/f16-general-health/
==========
Choosing a tattoo parlor
Getting a tattoo can be incredibly exciting. However, not every tattoo parlor is the same and you should put some thought into where you go to get your new ink.
Visit the tattoo parlor beforehand. This will allow you to ensure that clean ink and needles are used, and the tattoo artist uses gloves. Remember that tattoo ink should not be used straight out of the container but instead poured into smaller cups first. This prevents the artist from contaminating the ink. The needles will be taken out of a new package each time. Visiting the parlor also allows you to see the overall cleanliness of the parlor and gives you a chance to talk to the artist in person before getting the tattoo.
Look at artist portfolios before selecting an artist. This will show you examples of their previous work, and you can decide if their style of tattooing meets your needs.
Make sure the artist is someone you are able to communicate with. You are paying for their service, and they should deliver what you want. Make sure you are able to have an open dialogue with the artist about what you want and don't want. The artist may give suggestions to improve the piece and this is okay, but you both should be able to work together to come up with a good finished product.
Determine if the tattoo parlor is licensed. This typically means that the artists have received training and will be complying with the state's laws.
Take online reviews lightly. While they may be helpful it is important to remember that people normally leave reviews only when they are incredibly satisfied or incredibly dissatisfied. Many other people fall somewhere in the middle and may not leave a review. Therefore you may not get a balanced idea of what the tattoo parlor and the artist are really like.
Remember that you get what you pay for. A cheap tattoo is normally not of good quality. The tattoo artist puts a lot of work into the piece of art that they are going to be putting on you and will charge as such.
http://www.teenhelp.org/forums/f27-tattoos-piercings/
==========
Healthy hair
For some people, managing their hair is difficult at best. The following suggestions to improve the health of your hair and scalp are beneficial for a variety of hair types.
Change your shampoos or conditioners. For example, use one brand of shampoo and conditioner one day, and then use another the next time you wash your hair. Doing this can decrease the amount of oil and can also prevent the development of flakes.
Use dandruff shampoo. You can benefit from using dandruff shampoo even if you do not have dandruff. This will strip your hair and scalp of built-up oils and any residue from other hair products. Remember to use conditioner after dandruff shampoo to return the oils and keep your hair feeling moisturised. Dandruff shampoo can be expensive, however many stores have inexpensive off-brand shampoos to try.
Do not scrub your scalp with your nails while shampooing. Scrubbing your scalp can harshly strip the surface and lead to abnormal growth of fungi and bacteria. Instead, massage your scalp with your fingertips. This will clean your scalp without damaging it.
If your hair gets tangled often, brush it during or after your shower. Wet hair tends to be easier to brush than dry hair; the moisture helps to untangle it. You can use a regular brush, but there are also wet brushes available. Wet brushes have different bristles and are made specifically for wet hair.
Don't twirl your hair. You can break your hair while you twirl it and, if you have anxiety, you may end up ripping it out. If you like keeping your hands in your hair, try braiding it or using different techniques for new hairstyles. You can also hold a stress ball or distract yourself so you don't have time to twirl your hair. If you're pulling out your hair, consider seeing your doctor or speaking to a therapist.
http://www.teenhelp.org/forums/f16-general-health/
==========
Interesting Things (on TeenHelp)
A lot of content is posted to TeenHelp every single day, from threads to articles, social groups to albums. But it is difficult for even the most veteran user to keep on top of it all, so we have selected a few items from among the masses that we thought were interesting to draw your attention to.
==========
Threads
Butterflies for healing
Drawing butterflies on yourself is one of the many alternatives of self-harm. The idea is to keep the butterfly alive and let it rub off naturally before you are allowed to harm yourself again. Read more about that alternative here.
http://www.teenhelp.org/forums/f12-s...flies-healing/
Cosplay
Cosplaying is when someone dresses up as a character from a game, book, or movie. Do you cosplay? If so, what character(s), and why? Share your cosplay experience here.
http://www.teenhelp.org/forums/f25-f...48214-cosplay/
How to get through college without caffeine?
For many, caffeine provides a much needed boost for the day after little to no sleep the night before. However, it can become addictive and it can cause or irritate preexisting health conditions. Do you have any alternatives to drinking caffeine? Share your thoughts here.
http://www.teenhelp.org/forums/f22-e...hout-caffeine/
==========
Social groups
Low self esteem and low self confidence
If you suffer from low self esteem or feel like you lack confidence to live your life to the fullest, join this group to discuss strategies to give yourself a boost and receive encouragement from your peers.
http://www.teenhelp.org/socialgroups...lf+confidence/
Vegetarians!
Are you a vegetarian or thinking about becoming a vegetarian? Find out how others made the transition, and swap recipe ideas with other veggie lovers here!
http://www.teenhelp.org/socialgroups...egetarians%21/
==========
Picture Of The Month
Each month we feature a picture by one of our users. If you would like to see your picture here please contact us by replying to this Newsletter, emailing us at
publications@teenhelp.org
, or messaging our Newsletter Officer (Vargulf) on the website.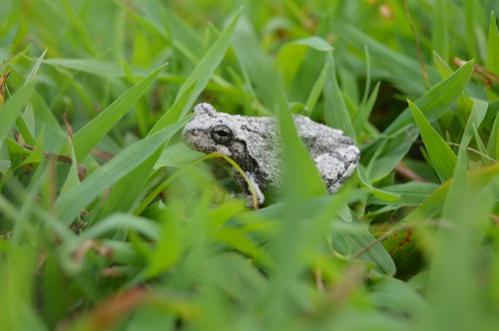 Picture by
Cassado
==========
Donate to TeenHelp
In order to continue providing free services to young people around the world, TeenHelp requires a constant income of voluntary donations to support our regular costs. If you are able to, we ask that you please donate any money you can to us, even if it's only a few dollars.
http://www.teenhelp.org/donate/
==========
Follow us on Facebook, Twitter and Tumblr
Our social networking pages are a great place to get a lot of high-quality information. We aim to connect you to interesting organisations, volunteering opportunities, events, news stories, pictures, videos, and more!
Facebook:
http://www.teenhelp.org/facebook
Twitter:
http://www.teenhelp.org/twitter
Tumblr:
http://www.teenhelp.org/tumblr
==========
Editorial team
Publications Team Leader/Editor-in-Chief: Haley (Halcyon)
Newsletter Officer: Chess (Vargulf)
Senior Newsletter Editor: Cassie (Cassado)
Newsletter Editor: Dez (Epiphany.)
==========
Views
544
Comments
0

Comments