The TeenHelp Project Blog contains a large collection of information about TeenHelp, and provides a place where you can discuss each news item, including TeenHelp's announcements, notices, and Newsletter releases, among other things.
Newsletter #91 - Safe trick-or-treating; how to relieve headaches; how to make your own face paint.
Posted October 23rd 2017 at 07:42 PM by
TeenHelp
---
TeenHelp Newsletter
TeenHelp Newsletter #91 - October 23rd 2017 -
http://www.teenhelp.org
Welcome to the TeenHelp Newsletter! Our Newsletter contains a lot of useful information about our current work, including updates to our site and services, new resources, details of upcoming events, short bits of advice, interesting links and more!
==========
TeenHelp News
TeenHelp regularly makes changes to its site and services. Some of these are large and noticeable, and others are small and much less so, but each one contributes to the positive development of TeenHelp and how our users experience our community. Below are some of the most recent developments.
==========
New Complaints Procedure
(October 4th 2017)
In an effort to improve how we handle complaints and follow a more consistent approach, a new Complaints Procedure has been published. This procedure outlines how to make a complaint, who to contact, and how the issue will be addressed. The different methods of providing feedback are also now all in one place, which will make the process of submitting feedback easier. The Complaints Procedure is available under the 'About' section, and can also be found at the bottom of every page on TeenHelp.
The Staff at TeenHelp value your feedback because it helps us to improve and provide you with a more positive experience on the site.
www.teenhelp.org/complaints/
Resources page refresh
(October 4th 2017)
The Resources section of the site aims to provide users with a one-stop shop for useful information and links. Recently this page has been updated to include a "Downloads" section and a "Promote TeenHelp" section.
http://www.teenhelp.org/resources/
==========
Latest articles
(October 4th 2017)
What is acupuncture?
Acupuncture is a type of Chinese medicine that is thought to improve the severity and frequency of a number of ailments. Normally this is done by penetrating the skin on certain areas of the body with needles. This article explains what acupuncture is like and what to expect at a typical session.
Six Stories: A review
Six Stories
is a mystery/thriller novel written by Matt Wesolowski. This novel is about investigative journalist Scott King, who is investigating the murder of a teenage boy. The novel follows King as he interviews those who were closest to the boy to determine what happened. Read this article to decide if you would like to pick this novel up yourself.
Emotional abuse vs emotional neglect
Emotional abuse and emotional neglect are both very serious, but also very different. While both of these cause a significant amount of emotional stress, the things that cause the distress are different. This article explains the difference between emotional abuse and emotional neglect.
http://www.teenhelp.org/articles/
==========
Resources
TeenHelp works with a range of different organisations and websites in order to help and educate young people. Below is a selection of some of them. For a full list of the organisations we work with, please visit our Resources page.
http://www.teenhelp.org/resources/
==========
Mental Health Foundation
Although based in the UK, The Mental Health Foundation offers an A-Z of mental health problems on their website that is accessible by all. The website also contains information on how to look after your mental health and ways in which you can get help. If you or a loved one are experiencing a mental health issue and would like to find out more information, this is a great resource to get you started.
https://www.mentalhealth.org.uk/
==========
Tips Of The Month
Each month we share small bits of practical advice that you can implement to improve your life or that of others.
==========
Trick-or-treating safely
From dressing up in a costume to sorting through the treats you receive, trick-or-treating is a favourite Halloween tradition for many. Making sure that you and your friends are keeping yourselves safe is imperative to ensuring that the night is as fun as possible. This tip will detail some of the ways you and your friends can stay safe.
Go in a group. As the saying goes, there's safety in numbers. Getting a few friends together will not only make your night more fun, but will also increase your overall security, as people with ill intentions are less likely to approach a larger group than a single person.
Keep your parents in the loop. Before you head out for your night of candy collecting, let your parents (or another adult) know what your game plan is. Tell them which neighbourhoods you plan on trick-or-treating in and what time you expect to be home. In the event that anything changes, make sure to reach out and let them know what the new plan is. Doing so will give them peace of mind and ensure that someone knows where you are in case of emergency.
Have a meeting place set up in case of separation. It's common to see people that have set up a haunted house to go through, along with getting your treats. While these can be a lot of fun, it's possible to find yourself separated from your group if there is a crowd. If you plan on participating, set up a meeting place before entering, such as a stop sign on the street. It doesn't take long and will help you make sure everyone is back with the group before moving on.
Trust your gut. Wanting to go to every house or talk to other trick-or-treaters is natural. However, it's important to remember that you can't always see who is in a costume and that you're knocking on stranger's door. If something doesn't feel right, it probably isn't. Don't hesitate to skip a house or take a detour to avoid another group if you feel more comfortable doing so.
Check your candy before you eat it. While the majority of people handing out candy have no hidden agendas, there are the select few that do. When you get home, go through your treats and double-check the wrappers to make sure nothing has been tampered with. If it looks fishy at all, throw it away. After all, it's better to be safe than sorry.
http://www.teenhelp.org/forums/f219-lifestyle/
==========
Ways to relieve headaches
Headaches or migraines can be a very painful, yet common part of daily life for some people. Read on to learn more about improving your quality of life if you suffer from headaches. Note that if your headaches persist or worsen it is important to see your doctor.
Know what triggers your headaches. People cope with many different headache triggers; some people struggle with just one, while others have several. Triggers could include stress, lack of sleep, malnutrition, eye strain, or sun sensitivity. Knowing your triggers can allow you to find different ways to reduce your pain. If you know what triggers your headaches, you can avoid those triggers or plan ahead for ones you cannot avoid.
Massage your temples, or press the skin between your thumb and index finger. Massaging your temples can help relieve or reduce pain, and it is thought that applying pressure to the area between your thumb and index finger is beneficial as well. Hold the pressure for sixty seconds, then see if you feel any relief. These headache reducers may especially help people who are on the go.
Keep yourself hydrated. Sometimes headaches can be caused or exacerbated by dehydration. If drinking water does not help, at the very least it can narrow down the causes of your headaches and you will know that you are drinking enough water.
Go outside and get some fresh air. Fresh air and a change of scenery can make all the difference when you have a headache, especially if you spend a lot of time indoors or in front of a computer at school or work. Taking some deep breaths can help eliminate the stale air you may have been breathing.
http://www.teenhelp.org/forums/f16-general-health/
==========
How to make face paint
Halloween is coming up and you might be thinking of buying face paint, or maybe you would like to know how to make your own. This tip explains how to make a simple, three-ingredient face paint that's cost-effective for Halloween or any other occasion.
Collect all the materials you will need. The ingredients used to make this face paint are: corn starch, shortening, food colouring, a spoon, a brush or sponge, and a bowl. Ensure you have all materials before you start.
Combine ingredients. Use 2 tablespoons of corn starch and 1 tablespoon of shortening. Mix the two ingredients in a bowl with a spoon until the corn starch and shortening are combined into a wet paste. Next, add the food colouring of your choice and mix it in.
Apply the paint to your skin. Once the ingredients have been combined, the paint will be thick. Using a sponge or your hands is easier to apply paint to larger areas of the body, whereas, the paint brush is used for finer details. You can apply it to your hands, arms, face, or neck to match the look you are going with. Let it dry.
Apply fine details to your face. To make it easier to apply fine details to your face, add some water to the paint.
http://www.teenhelp.org/forums/f219-lifestyle/
==========
Interesting Things (on TeenHelp)
A lot of content is posted to TeenHelp every single day, from threads to articles, social groups to albums. But it is difficult for even the most veteran user to keep on top of it all, so we have selected a few items from among the masses that we thought were interesting to draw your attention to.
==========
Threads
Halloween playlist
Do you have go to Halloween songs that you listen to or any that you would recommend to someone trying to get into the Halloween spirit? Come here to share beloved Halloween songs with other users.
http://www.teenhelp.org/forums/f224-...ween-playlist/
Favourite Halloween movies
Discuss your favourite and go to Halloween movies, horror movies, or any others that you enjoy watching around Halloween. Take a look at the thread for new Halloween movie ideas that you could watch.
http://www.teenhelp.org/forums/f223-...lloween-movies
Dot journaling
A dot journal is a good way to keep track of activities that you do every day, as well as goals for the future. It can help you organise your time more effectively by getting your ideas out on paper. If you are interested in starting a bullet journal or if you have used one before, talk about your experience here.
http://www.teenhelp.org/forums/f219-...ot-journaling/
"Just need to work on myself"
When someone is working on themselves, it means that they are doing things to improve their overall well-being. Everyone uses different strategies to work on themselves and defines what their strategies are based on what they need. Share what you do to improve yourself here.
http://www.teenhelp.org/forums/f3-ge...d-work-myself/
==========
Social groups
Homestuck fans
Homestuck is an online game about an apocalypse. You choose a planet to live on and meet up with survivors to complete quests, visit their planets, and help others defeat the kings and queens on a chess board.
http://www.teenhelp.org/socialgroups...omestuck+fans/
==========
Picture Of The Month
Each month we feature a picture by one of our users. If you would like to see your picture here please contact us by replying to this Newsletter, emailing us at
publications@teenhelp.org
, or messaging our Newsletter Officer (
Narrative.
) on the website.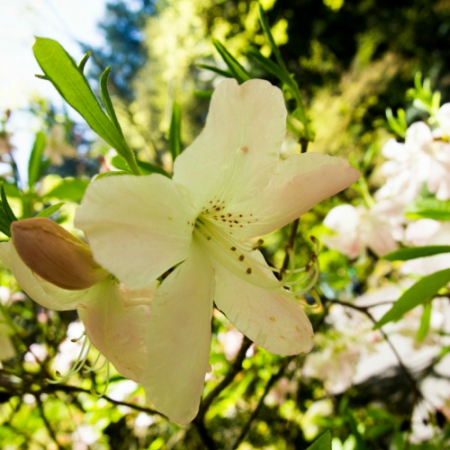 Picture by
RiggedSystem
==========
Donate to TeenHelp
In order to continue providing free services to young people around the world, TeenHelp requires a constant income of voluntary donations to support our regular costs. If you are able to, we ask that you please donate any money you can to us, even if it's only a few dollars.
http://www.teenhelp.org/donate/
==========
Follow us on Facebook, Instagram, Tumblr and Twitter
Our social networking pages are a great place to get a lot of high-quality information. We aim to connect you to interesting organisations, volunteering opportunities, events, news stories, pictures, videos, and more!
Facebook:
http://www.teenhelp.org/facebook
Instagram:
http://www.teenhelp.org/instagram
Tumblr:
http://www.teenhelp.org/tumblr
Twitter:
http://www.teenhelp.org/twitter
==========
Editorial team
Publications Team Leader/Editor-in-Chief: Haley (Halcyon)
Newsletter Officer: Chess (Narrative.)
Senior Newsletter Editor: Cassie (Cassado)
Newsletter Editor: Chantal (WretatsyRemedial)
Newsletter Editor: Dez (Onism.)
Newsletter Editor: Jenna (~Abibliophobe~)
Newsletter Editor: Sammi (Orenda.)
==========
Views
505
Comments
0

Comments