The TeenHelp Project Blog contains a large collection of information about TeenHelp, and provides a place where you can discuss each news item, including TeenHelp's announcements, notices, and Newsletter releases, among other things.
Newsletter #112 - Staying shaded from the sun; ravioli bake recipe; how to cope with pre-appointment jitters.
Posted July 29th 2019 at 04:39 PM by
TeenHelp
---
TeenHelp Newsletter
TeenHelp Newsletter #112 - July 29th 2019 -
http://www.teenhelp.org
Welcome to the TeenHelp Newsletter! Our Newsletter contains a lot of useful information about our current work, including updates to our site and services, new resources, details of upcoming events, short bits of advice, interesting links and more!
==========
TeenHelp News
TeenHelp regularly makes changes to its site and services. Some of these are large and noticeable, and others are small and much less so, but each one contributes to the positive development of TeenHelp and how our users experience our community. Below are some of the most recent developments.
==========
Latest Articles
(July 5th 2019)
Learning disabilities: What they are and why it's okay to have them
Someone with a learning disability has a difficult time processing certain types of information due to differences in their brain. There are several types of learning disabilities. Read this article to find out more about what learning disabilities are and what to do if you have one.
White Stag: A review
White Stag
by Kara Barbieri is about a teenager named Janneke who is taken captive by an evil goblin. The novel focuses on the abuse Janneke endures while being held captive. Read this author's review of the novel and decide if you would like to pick it up for yourself.
Bitterness bites: know how to bite back
Bitterness is a type of anger that people feel when they have a hard time staying positive after going through a lot, or after experiencing stressful events. This article describes the signs of someone who is bitter and what to do to work on feeling better.
Organ donation: the gift of life
When someone donates their organs after death they can save up to eight lives. However, there are still many people waiting for a transplant. In 2019, Nova Scotia, Canada, announced that they would be the first place in North America to donate someone's organs automatically after they pass away unless they opt out. There have been mixed feelings on this new policy. This article explains more about the policy and the reasons why some people may agree or disagree with it.
http://www.teenhelp.org/articles/
==========
Resources
TeenHelp works with a range of different organisations and websites in order to help and educate young people. Below is a selection of some of them. For a full list of the organisations we work with, please visit our Resources page.
http://www.teenhelp.org/resources/
==========
The Asexual Visibility & Education Network
The Asexual Visibility & Education Network (AVEN) is an excellent source for information about asexuality. Their website includes answers to frequently asked questions and several articles written from the perspective of an asexual person. If you or someone you know is asexual, visit this website to get more information or join the community. You are not alone!
https://www.asexuality.org
==========
Tips Of The Month
Each month we share small bits of practical advice that you can implement to improve your life or that of others.
==========
Keeping yourself shaded from the sun
A lot of people love to soak up the sun's rays, but some feel uncomfortable with the heat. Even on a good day, it can seem like the sun is out to get you! Here are some ways to keep yourself shaded and cool.
Wear loose fitting and light colored clothes. Looser fitting shorts and shirts give your body more room to breathe which can make you feel more comfortable overall. If you get too hot, change your clothes or take another shower if you have the opportunity to do so. Choosing to wear light clothes can be beneficial because light clothes reflect the sun's rays, while dark clothes absorb it. For this same reason, it may help to use black-out blinds and shades in your home. These block out the light to keep your home cooler, and they sometimes block noise as well.
Try wearing a hat. Baseball caps and visors are a great way to keep the sun out of your eyes and face when you're out and about. Most caps can be hand washed and line dried if they become dirty after extended use.
Invest in a good pair of sunglasses. Sunglasses are a must-have, especially for people who have a light sensitivity. Polarized sunglasses can help reduce glare and some come with darker lenses. Amazon has a nice selection of polarized sunglasses - some even come with a case and other accessories for a relatively low price. When buying, however, be cautious: some tints make it difficult to drive.
Use an antiperspirant, especially at night. An antiperspirant helps to decrease your body's sweat. Since some antiperspirants do not deodorize, you may need a layer of deodorant as well. Using an antiperspirant at night can make a big difference. This is because your body is less active at night, and has time to absorb the antiperspirant.
http://www.teenhelp.org/forums/f16-general-health/
==========
Easy Ravioli Bake
Sometimes finding recipes that are easy and tasty can be quite difficult. This particular recipe is exceptionally easy to make. An added bonus is that it can be a fun recipe to make with kids.
Gather your ingredients. 25.5 oz jar of pasta sauce, 25-27 oz package of frozen cheese raviolis, 2 cups shredded mozzarella and 2 tablespoons of parmesan cheese. You will also need a 13x9x2 baking dish.
Heat the oven. Heat the oven to 350ºF and spray the baking dish with non-stick cooking spray.
Combine the ingredients. Spread 3/4 cup of pasta sauce in the baking dish. Put half the raviolis in the baking dish in a single layer and top with pasta sauce and mozzarella cheese. Repeat the layering one more time beginning with raviolis. It's optional to add parmesan cheese to the top.
Bake it. Cover with aluminum foil and bake for 40 minutes. At the 40-minute mark, remove the aluminum foil and bake for another 15-20 minutes.
http://www.teenhelp.org/forums/f184-food-recipes/
==========
Coping with pre-appointment jitters
Doctor's appointments, especially specialist appointments or those that require testing, have a tendency to be stressful. A lot of people struggle with anxiety and questions prior to their appointment. Here are some ways to soothe your nerves before an appointment.
Use a patient portal if possible. A lot of (larger) doctor's offices have a patient portal. A patient portal is an online resource where you can ask questions, look at billing options, fill out paperwork, and schedule or cancel an appointment. Using the portal can give you the opportunity to send your doctor a message or ask any questions you may have. This can be particularly useful if you are nervous about discussing things with your doctor.
Write down anything you feel is important. Being stressed before and during an appointment can make it a challenge to remember what you wanted to talk about. Try to write down any questions, symptoms, or concerns you might have. Depending on your health, some doctors might ask you to keep a symptom journal.
Arrive early to your appointment. Arriving early can help you feel at ease, especially if there is traffic on the way. Additionally, this will give you the opportunity to get comfortable in the office and waiting room before your doctor or a nurse comes to greet you.
Take someone with you. If you are having a procedure done, it is likely that you will need someone to drive you home. Regardless, it can help to have another person you trust with you. Someone you trust can serve as a good distraction and as a comfort.
Do some self-care before and after your appointment. If possible, try to choose a few self-care related tasks around the time of your appointment. This can calm your nerves and give you some much needed rest, as some appointments are quite tiring.
http://www.teenhelp.org/forums/f16-general-health/
==========
Interesting Things (on TeenHelp)
A lot of content is posted to TeenHelp every single day, from threads to articles, social groups to albums. But it is difficult for even the most veteran user to keep on top of it all, so we have selected a few items from among the masses that we thought were interesting to draw your attention to.
==========
Threads
Board games
Board games are a great way to spend time with people. This user is looking for recommendations of fun board games to collect and play.
http://www.teenhelp.org/forums/f219-...7-board-games/
Social media
Many individuals use at least one form of social media. Visit this thread to discuss which social media platform you use the most.
http://www.teenhelp.org/forums/f24-t...-social-media/
Favorite subjects?
Everyone has different areas they thrive in while in school. What were (or are) your favorite and least favorite subjects? Share your thoughts and experiences here!
http://www.teenhelp.org/forums/f22-e...rite-subjects/
Simple breakfast recommendations?
It can be difficult to make breakfast when you're on the way out the door, or are no longer interested in typical breakfast foods. What foods would you recommend for breakfast?
http://www.teenhelp.org/forums/f184-...commendations/
==========
Picture Of The Month
Each month we feature a picture by one of our users. If you would like to see your picture here please contact us by replying to this Newsletter, emailing us at
publications@teenhelp.org
, or messaging our Newsletter Officer (
.:Bibliophile:.
) on the website.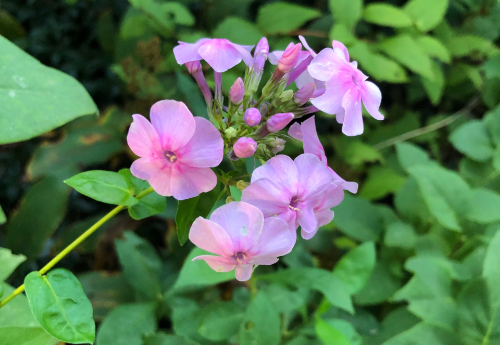 ==========
Donate to TeenHelp
In order to continue providing free services to young people around the world, TeenHelp requires a constant income of voluntary donations to support our regular costs. If you are able to, we ask that you please donate any money you can to us, even if it's only a few dollars.
http://www.teenhelp.org/donate/
==========
Follow us on Facebook, Instagram, Tumblr and Twitter
Our social networking pages are a great place to get a lot of high-quality information. We aim to connect you to interesting organisations, volunteering opportunities, events, news stories, pictures, videos, and more!
Facebook:
http://www.teenhelp.org/facebook
Instagram:
http://www.teenhelp.org/instagram
Tumblr:
http://www.teenhelp.org/tumblr
Twitter:
http://www.teenhelp.org/twitter
==========
Editorial team
Publications Team Leader/Editor-in-Chief: Haley (Halcyon)
Newsletter Officer: Jenna (.:Bibliophile:.)
Senior Newsletter Editor: Cassie (cynefin)
Newsletter Editor: Chantal (MsNobleEleanor)
Newsletter Editor: Dez (Hypothesis.)
Newsletter Editor: Sammi (Ambedo.)
Newsletter Editor: Frankie (_Headphones_)
==========
Views
484
Comments
0

Comments