The TeenHelp Project Blog contains a large collection of information about TeenHelp, and provides a place where you can discuss each news item, including TeenHelp's announcements, notices, and Newsletter releases, among other things.
Newsletter #31 - Enhancing our volunteer base; how to fight your fears; making caramel apples.
Posted October 20th 2012 at 03:20 PM by
TeenHelp
---
Source:
Newsletter
| Issue 31 | If you would like to receive the full quality HTML version via email please sign up.
TeenHelp Newsletter
TeenHelp Newsletter #31 - October 20th 2012 -
http://www.teenhelp.org
Welcome to the TeenHelp Newsletter! Our Newsletter contains a lot of useful information about our current work, including updates to our site and services, work with our partners and affiliates, details of upcoming events, short bits of advice, interesting links and more!
==========
TeenHelp News
TeenHelp regularly makes changes to its site and services. Some of these are large and noticeable, and others are small and much less so, but each one contributes to the positive development of TeenHelp and how our users experience our community. Below are some of the most recent developments.
==========
Developing our volunteer programme through a Volunteering Officer
(October 13th 2012)
TeenHelp has recently created the new volunteer role of Volunteering Officer and are pleased to welcome Robin (PSY) into this role. This new role will enable us to further develop the volunteering available with TeenHelp, as well as improve efficiency in our volunteering processes. In her role, Robin will be responsible for day-to-day staffing issues, providing support to other Staff groups and helping them to collaborate more effectively, helping to deliver volunteer training and development, introducing policies and procedures, and assisting with recruitment. Robin is a very dedicated member of TeenHelp's volunteer Staff already, and truly deserves this role; with these additional responsibilities, she will continue to play an important part behind the scenes of TeenHelp. Congratulations, Robin!
http://www.teenhelp.org/volunteer/
==========
New Assistant Newsletter Editor
(October 13th 2012)
TeenHelp is pleased to welcome a new Assistant Editor to the Newsletter Team. Chess (Celestial.), another very dedicated user of TeenHelp, is a strong candidate for this role, and we will no doubt see that the quality of the Newsletter improves with her on board. We congratulate and wish Chess all the best in her new position!
http://www.teenhelp.org/newsletter/
==========
Latest articles
(October 6th 2012)
Our team of talented writers bring our users a constant stream of fresh articles to read each month. Articles are being published regularly, so be sure to check regularly to see what we're doing. Some of our latest additions include:
How to overcome nail biting
Nail biting is a habit in which many people engage. It can also be a very difficult habit to overcome, especially if you are unsure about how to start the process. This article gives practical tips on how to go about overcoming the habit, as well as information on what to do if further help is needed.
Wanting to be a teenage mum
Maternal instinct is a natural part of being a woman, so it is understandable that teenage pregnancy is becoming somewhat of a trend in today's society. However, there are many reasons to delay having a child; this article deals with some reasons you may want to put off becoming pregnant, as well as some ways to deal with the desire to become a mother when you are not in a good position to have a child.
Stress free tips for going back to school
Regardless of which school you attend, what year you are in, or how you feel about attending school, going back after a break can be a stressful experience. There are many things to take into account when going back to school, such as supplies and organising your time, so be sure to read this article to make sure you are on top of it!
http://www.teenhelp.org/articles/
==========
Latest videos
(October 6th 2012)
Due to the hard work of our Videos Team, we continue to see many great additions to our Videos section. More videos are being added all the time, so check regularly to see all our favourite picks! Some of our latest additions include:
How to avoid peer pressure
This video explains what peer pressure is, how it can be positive as well as negative, and how to recognise if you are falling prey to it.
Helping someone with anorexia
This video discusses the behavioural traits of someone with anorexia, what you should and shouldn't do if you suspect a friend or loved one is anorexic, and how your eating habits can influence others.
How to stop depression
Depression can affect any aspect of your life and can be very debilitating. In this video, a life coach explains the everyday things that can help us to deal with our depression, such as having a good diet, exercising, and accepting situations that have happened.
What is Facebook addiction?
If you are worried about having a Facebook addiction, this video will teach you how to recognise the signs of an addiction, and what you can do to change that. The video makes you realise that you will need to take a step back and think about your actions in order to overcome this type of addiction.
http://www.teenhelp.org/videos/latest/
==========
Affiliates
TeenHelp works with a range of different organisations and websites in order to help and educate young people. Below is a selection of some of them. For a full list of the organisations we work with, please visit our Resources page.
http://www.teenhelp.org/resources/
==========
Pampers Village
The Pampers Village website, although based in the UK, is a very useful resource for anyone who is pregnant, who has recently given birth, or who is thinking of having a baby. The website contains a baby name finder and a plethora of informative articles about a baby's development, diet, health and much more. It also features a forum where you can ask questions and receive advice, as well as the option to join Pampers Village for newsletters and expert tips.
http://www.pampers.co.uk
==========
Tips Of The Month
Each month we share small bits of practical advice that you can implement to improve your life or that of others.
==========
How to make caramel apples
The transition from Summer to Fall means leaving the season of popsicles and ice cream, and heading into the season of yummy desserts! A quick and easy dessert you can make are caramel apples.
Prepare some apples by removing the stem, washing them thoroughly, and chilling them in a refrigerator. Avoid using bruised apples.
Insert a wooden stick into the top of the chilled apples, and place them back into the refrigerator until they are required.
Place sugar, water, corn syrup (the amount of ingredients you use depends on the amount of apples you have) into a sauce pan. Boil the ingredients and stir until they have dissolved. Then boil without stirring until golden grown.
Combine half-and-half (or equal parts milk and cream), vanilla, and salt, then slowly stir into the pan. Boil until the thermometer reaches 235 degrees Fahrenheit (45 minutes), while stirring frequently.
Place a stainless steel mixing bowl into a hot water bath, and pour the caramel into the bowl. Coat the apples in caramel, and place on a baking sheet lined with wax paper.
Allow the caramel to set a little, and enjoy!
http://www.teenhelp.org/forums/f184-food-recipes/
==========
How to make use of your pumpkins after Halloween

After the festivities of Halloween have been and gone, you may be left with lots of pumpkins. Here are a few creative ways to make use of them.
Plant flowers in your pumpkin. Scoop out the insides of the pumpkin, fill one third of the shell with soil and plant some flowers. Fill the rest of the pumpkin pot with soil. After the pumpkin has served as a decoration, plant the whole thing in a patch of soil in the garden. The pumpkin will decompose, feeding the plant and soil with nutrients.
Make candle holders out of miniature pumpkins. Place a candle in the centre of the pumpkin and trace around it. Carefully cut a hole and fit the candle snugly inside. Float the pumpkin candle holder on water.
Create a spicy-scented air freshener. If you have carved a jack-o-lantern, decorate it with cloves and star anise, and sprinkle cinnamon and orange peel inside. Leave enough space in the centre of the pumpkin to place a tea light candle, away from all the ingredients. Light the candle and let the spicy aroma fill the room. (Do not leave the lighted candle unattended!)
Make a pumpkin body butter. Boil chunks of pumpkin until soft, then blend with a food processor until smooth to make a purée. Combine the pumpkin purée with some coconut milk and cinnamon. Massage the body butter onto clean skin and leave for about 10 minutes before rinsing with warm water.
http://www.teenhelp.org/forums/f219-lifestyle/
==========
Fighting your fears
Although a little fear can protect us, unhealthy fears can stop us from leading the life we want to live. Here are a few suggestions on how you can start overcoming your fears.
Write a list of the fears you want to face, how they have held you back in life, and how overcoming them would improve your life; then choose a fear that you want to work on first.
Visualise positive outcomes of facing your fear, rather than thinking the worst will happen.
Change your perspective. Try not to believe your negative thoughts or let past experiences influence you - the outcome is not guaranteed and we cannot predict what will happen.
Without endangering yourself, confront your fear with gradual desensitisation. Perhaps enlist the help of a trusted friend or family member at first. For example, if you have a fear of heights, ask someone to accompany you to the middle floor of a shopping mall, then to the top floor. Eventually, you will be able to go to the top floor by yourself. If your fear is life-threatening, do not confront it, as it is a rational fear.
Bring yourself back into the present moment by focusing on your breathing, or listening to silence, as this will help stop your fear from being blown out of proportion.
http://www.teenhelp.org/forums/f205-anxiety/
==========
Interesting Things (on TeenHelp)
A lot of content is posted to TeenHelp every single day, from threads to articles, social groups to albums. But it is difficult for even the most veteran user to keep on top of it all, so we have selected a few items from among the masses that we thought were interesting to draw your attention to.
==========
Threads
Stronger than you think (song)
It is easy to want to give up the fight, and sometimes you may feel as though there is no hope left for you. This user has posted a song that she wrote. It's about not giving up, even when things are hard. You are stronger than you think.
http://www.teenhelp.org/forums/f40-s...ou-think-song/
Being a successful woman
It seems as though women have a lot of pressure on them to be successful. But what exactly is successful? How do we help create equality within women in our society? Share your opinion here!
http://www.teenhelp.org/forums/f38-c...cessful-woman/
How much do you pay for your cellphone?
How much is your cellphone bill every month? Do you use your cellphone a lot, or are you a person who uses the bare minimum features?
http://www.teenhelp.org/forums/f24-t...our-cellphone/
Does caffeine do anything to you?
This thread is a discussion between users about the effect caffeine has on them, if any, whether it wakes them up, or makes them calm.
http://www.teenhelp.org/forums/f17-s...-anything-you/
==========
Blogs
You ARE the grape!
Imagine that you are a grape! It sounds odd, right? This blog has a cute picture that is sure to make you smile!
http://www.teenhelp.org/blogs/belle./b31626-you-grape/
==========
Social Groups
Your biggest organ - for those of us with skin problems.
This group is for those who are suffering from any type of skin problem, whether it is be psoriasis, eczema, or acne. You don't have to feel ashamed or bad about this problem; you are just as good as anyone else. This group aims to support those with skin problems, and encourages users to talk about their skin problems with others battling something similar.
http://www.teenhelp.org/socialgroups...kin+problems./
==========
Picture Of The Month

Each month we feature a picture by one of our users. If you would like to see your picture here please contact us by replying to this Newsletter, emailing us at
contact@teenhelp.org
, or messaging our Newsletter Officer (Halcyon) on the website.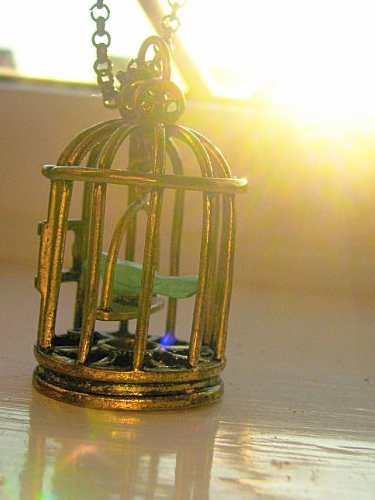 Picture by Palmolive
==========
Upcoming events
Discussion: Seeking employment
(Saturday October 20th 2012)
We all dream of the perfect job, but when it comes down to reality, we may be faced with tough competition. How do we find the most suitable job for us? With all the opportunities that are available, how can we narrow down what we want and what we are qualified for? This discussion will help you to consider the options, seek advice from those who have been through a similar process, and get answers to any questions that you may have.
Discussion: Maximising your productivity
(Saturday October 27th 2012)
Whether you are in school, university or the world of work, maintaining your productivity is an essential part of life. Join this discussion to learn how to stay focused, plan your workload effectively and fight off the temptation of procrastination.
Discussion: Nutrition and healthy living
(Saturday November 3rd 2012)
Do you wish to change your habits in order to lead a healthier lifestyle? From feeling better about yourself to an improved immune system, establishing a healthier lifestyle now will enable you to reap the benefits for years to come. Join this discussion to learn about maintaining a healthy diet, proper exercise and other aspects of getting the most out of your health.
Discussion: Living with mental illness
(Saturday November 10th 2012)
Although one in four people experience mental health problems, there is regrettably still a stigma attached to it, which prevents people from seeking help. Consequently, living with a mental illness can be a particularly isolating time. If you are concerned about your mental health, join this discussion to discuss day-to-day coping techniques, how to reach out to professionals and other aspects of living with mental illness.
For more information about upcoming Facilitated Chat Room Discussions (FCRDs), and the times that these discussions will take place, please visit our FCRD page.
http://www.teenhelp.org/chat/discussions/
==========
Statistics
1,000 Facebook 'likes'
The TeenHelp Facebook page now has over 1,000 'likes', showing an increase in our support and the number of people who want to hear what we have to say! Check out the Facebook page here:
http://www.teenhelp.org/facebook
60,000 registered users

TeenHelp now has over 60,000 registered users on its website, and continues to help more and more young people around the world.
==========
Donate to TeenHelp
In order to continue providing free services to young people around the world, TeenHelp requires a constant income of voluntary donations to support our regular costs. If you are able to, we ask that you please donate any money you can to us, even if it's only a few dollars.
http://www.teenhelp.org/donate/
==========
Follow us on Facebook and Twitter
Our Facebook and Twitter pages are a great place to get a lot of high-quality information. We aim to connect you to interesting organisations, volunteering opportunities, events, news stories, pictures, videos, and more!
Facebook:
http://www.teenhelp.org/facebook
Twitter:
http://www.teenhelp.org/twitter
==========
Editorial team
Editor-in-Chief: Rob
Newsletter Officer/Deputy Editor: Haley (Halcyon)
Assistant Editor: Lyndsee (Heartlines.)
Assistant Editor: Rianna (Sunlight.)
==========
Views
826
Comments
0


Comments