The TeenHelp Project Blog contains a large collection of information about TeenHelp, and provides a place where you can discuss each news item, including TeenHelp's announcements, notices, and Newsletter releases, among other things.
Newsletter #45 - Cope with stress more effectively; getting through relationship breakdowns; giving back in the holidays.
Posted December 23rd 2013 at 11:45 PM by
TeenHelp
---
Source:
Newsletter
| Issue 45 | If you would like to receive the full quality HTML version via email please sign up.
TeenHelp Newsletter

TeenHelp Newsletter #45 - December 23rd 2013 -
http://www.teenhelp.org
Welcome to the TeenHelp Newsletter! Our Newsletter contains a lot of useful information about our current work, including updates to our site and services, work with our partners and affiliates, details of upcoming events, short bits of advice, interesting links and more!
==========
The Newsletter team would like to wish everyone on TeenHelp and their loved ones a happy holiday.
==========
TeenHelp News
TeenHelp regularly makes changes to its site and services. Some of these are large and noticeable, and others are small and much less so, but each one contributes to the positive development of TeenHelp and how our users experience our community. Below are some of the most recent developments.
==========
Latest videos
(December 5th 2013)
Due to the hard work of our Videos Team, we continue to see many great additions to our Videos section. More videos are being added all the time, so check regularly to see all our favourite picks! Some of our latest additions include:
How to deal with loneliness
Loneliness is an issue we all deal with at some point in our lives. Watch this video to gain helpful insight and advice on how to overcome the loneliness you may be enduring, and ultimately change the current situation you are in.


Dealing with stress
With the year coming to an end, dealing with finals, holidays, families, and maybe a difficult financial situation can all cause us a tremendous amount of unhealthy and unnecessary stress. This video will provide you with healthy ways to cope and handle stress within your own life during difficult times.


Holiday pet safety
Some pets are not used to the new holiday decorations or lights we put up, which can cause them to get hurt. Watch this video to receive some tips and advice on how to keep your pet (and property) safe during the holidays.
How to make easy homemade chocolate chip cookies

There is nothing like the delicious aroma filling the house when making a fresh batch of homemade chocolate chip cookies! This video shows you step-by-step how to make homemade chocolate chip cookies, just in time for the holidays.
Inside puberty: What are the stages of puberty?
Sometimes puberty and all that comes with it can be confusing and can cause us to act or think in ways we donít fully understand. In this informational video, they discuss what exactly happens physically and emotionally during this time called "puberty".
http://www.teenhelp.org/videos/latest/
==========
Latest articles
(December 1st 2013)
Our team of talented writers bring our users a constant stream of fresh articles to read each month. Articles are being published regularly, so be sure to check regularly to see what we're doing. Some of our latest additions include:
The basics of Pap smear testing
Pap smear testing is something which most people have heard of, but you may not be entirely sure what it is. This article explains why the test is so important, when to have it done, and what to expect when you do go for one.
Taking a break in a romantic relationship
There may come a point in a romantic relationship when either or both partners decide they need some space Ė that is, a break. This article explains the basic steps in getting the most out of a break, including how to bring it up with your partner and how to set guidelines, as well as mentioning some of the reasons why a break may be necessary.
http://www.teenhelp.org/articles/
==========
Affiliates

TeenHelp works with a range of different organisations and websites in order to help and educate young people. Below is a selection of some of them. For a full list of the organisations we work with, please visit our Resources page.
http://www.teenhelp.org/resources/
==========
Relax Melodies
Relax Melodies is a very popular sleep-inducing application, available for free on Apple and Android devices. Create your own custom mix from 46 different sounds, and adjust the volume of the individual sounds to complete your experience; sit back, relax, and sleep. This application is also useful if you are feeling anxious and need to take a few minutes to calm down and relax, or maybe even incorporate it into activities such as meditation and yoga.
Available for free on Apple and Android devices through their application stores.
==========
Tips Of The Month
Each month we share small bits of practical advice that you can implement to improve your life or that of others.
==========
Coping when a parental relationship breaks down
Nobody likes being caught in the middle, but this is exactly what happens when a parental relationship breaks down. It is never an easy situation to be in, but there are some ways to make it easier to deal with.
Understand that it is not your fault. Although you are part of their family, you are not responsible for their relationship. Donít blame yourself if they begin fighting or decide to separate, because ultimately their relationship is just that: theirs.
Find ways to occupy yourself. If your parents are fighting a lot, it can be helpful to spend time out of the house, to give them space and to give yourself an escape. You might like to spend more time with friends, or go for a walk.
Be willing to talk about it. Expressing your feelings to people outside of the situation, such as friends, can be a good way to make the situation feel less stressful. If you have siblings, it can also be beneficial to discuss it with them; this can not only help you feel less alone, but can also help you find ways to make it easier to live under the same roof.
Try to stay calm and grounded. Your parents may or may not discuss the situation with you, and you need to be prepared for either outcome. Emotions will be running high, so it is important to be able to deal with your feelings appropriately, and to express them clearly. Be willing to communicate with everyone involved, but donít take responsibility for more than you are actually responsible for. It is your parentsí relationship, not yours, and therefore the final outcome is up to them.
http://www.teenhelp.org/forums/f18-friends-family/
==========
Ways to give back to the community at Christmas
For many people, Christmas is a time of joy and spending time with family. Unfortunately, not everyone is that lucky. If you would like to help those in need at Christmas time, here are a few tips on how you can give back to your local community.
Volunteer at a homeless shelter, and consider distributing warm coats, blankets, gloves and hats to those who really need them.
Instead of sending cards, group together with your friends and donate that money towards a charity that is close to your hearts.
Bake some delicious treats and deliver them to a care home. Spend some time talking to the residents, as they might not be fortunate enough to have visitors. Perhaps even sing a few Christmas carols with them, to spread the holiday cheer.
Go through your clothes, books and toys, and cull any good quality items that you haven't touched for a while. Donate these items to a children's hospice or to a charity of your choice.
http://www.teenhelp.org/forums/f219-lifestyle/
==========

Interesting Things (on TeenHelp)
A lot of content is posted to TeenHelp every single day, from threads to articles, social groups to albums. But it is difficult for even the most veteran user to keep on top of it all, so we have selected a few items from among the masses that we thought were interesting to draw your attention to.
==========
Threads
CanadaCraig's Christmas Message 2013
CanadaCraig writes a cheerful, heartwarming and honest message for everyone this holiday. Read this and be inspired.
http://www.teenhelp.org/forums/f32-c...essage-2013-a/
For those who welcome new members
Why do you welcome new people to TeenHelp? State your reason and read about what others have to say, here!
http://www.teenhelp.org/forums/f3-ge...-welcome-post/
2014 New Year's Resolution(s)

What do you resolve to do next year? Have you chosen something entirely different to previous years? Share your New Year's resolutions here.
http://www.teenhelp.org/forums/f126-...-resolution-s/
What do you wish you'd been taught in school?

The school curriculum is always changing, with the introduction of new subjects and retiring subjects that are thought to be less useful. What subjects do you wish you were taught at school?
http://www.teenhelp.org/forums/f22-e...taught-school/
==========
Blogs
Somehow, Someday
People express their feelings in different ways. This user likes to write poetry. This poem's main theme is about one's struggles, but despite adversity, it has an uplifting ending. Read the poem here, and maybe it will inspire you to write your own!
http://www.teenhelp.org/blogs/firehe...mehow-someday/
==========
Social Groups
I won't let my disease hold me back
This support group welcomes anybody who is suffering from a disease. Join this group to receive support and to share your experiences with others.
http://www.teenhelp.org/socialgroups...hold+me+back./
==========
Albums
Photography
User Adalia Rose has created an album of unedited photographs to reveal nature's true beauty.
http://www.teenhelp.org/albums/adali...5-photography/
Really cute quotes
This user has compiled an album of colourful quotes about love.
http://www.teenhelp.org/albums/lonel...y+cute+quotes/
==========
Picture Of The Month
Each month we feature a picture by one of our users. If you would like to see your picture here please contact us by replying to this Newsletter, emailing us at
contact@teenhelp.org
, or messaging our Newsletter Officer (Halcyon) on the website.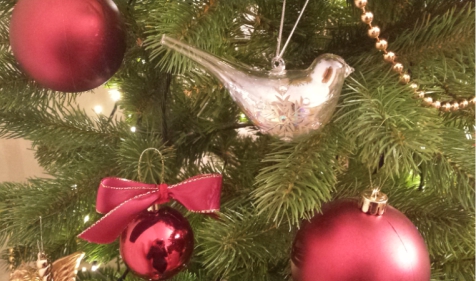 Picture by Halcyon
==========
Upcoming events
Discussion: Online safety
(Saturday December 28th 2013)
Going online can be fun and sociable. We often use the Internet for school, work or just to check our Facebook pages. But though we may think it's safe, this isn't always the case; hackers and predators may lurk in cyberspace undetected, and be a nuisance for us in both our online and offline lives. This discussion will help you learn how to stay safe online and avoid being victimised by those out to hurt you.
Discussion: Living with mental illness
(Saturday January 4th 2014)
Although one in four people experience mental health problems, there is regrettably still a stigma attached to it, which prevents people from seeking help. Consequently, living with a mental illness can be a particularly isolating time. If you are concerned about your mental health, join this discussion to discuss day-to-day coping techniques, how to reach out to professionals and other aspects of living with mental illness.
Discussion: Finding hope and thinking positively
(Saturday January 11th 2014)
When the burdens of life keep coming at you it can sometimes be difficult to find the energy and courage to keep going. Come to this discussion to find ways to think more positively and stay strong through the hard times.
Discussion: Facing the challenges of growing up
(Saturday January 18th 2014)
The transition from childhood, through adolescence and into adulthood can be very testing, as you seek to find greater independence and a balanced lifestyle, while also coping with the developmental, emotional and psychological changes to your mind and body. You are not alone, however. Join this discussion for advice on how to make the transition easier, and to learn from the experiences of others.
For more information about upcoming Facilitated Chat Room Discussions (FCRDs), and the times that these discussions will take place, please visit our FCRD page.
http://www.teenhelp.org/chat/discussions/
==========
Donate to TeenHelp
In order to continue providing free services to young people around the world, TeenHelp requires a constant income of voluntary donations to support our regular costs. If you are able to, we ask that you please donate any money you can to us, even if it's only a few dollars.
http://www.teenhelp.org/donate/
==========
Follow us on Facebook, Twitter and Tumblr
Our social networking pages are a great place to get a lot of high-quality information. We aim to connect you to interesting organisations, volunteering opportunities, events, news stories, pictures, videos, and more!
Facebook:
http://www.teenhelp.org/facebook
Twitter:
http://www.teenhelp.org/twitter
Tumblr:
http://www.teenhelp.org/tumblr
==========
Editorial team
Newsletter Officer/Editor-in-Chief: Haley (Halcyon)
Assistant Editor: Sammi (Masquerade.)
Assistant Editor: Chess (Syzygy.)
==========
Views
439
Comments
0

Comments