The TeenHelp Project Blog contains a large collection of information about TeenHelp, and provides a place where you can discuss each news item, including TeenHelp's announcements, notices, and Newsletter releases, among other things.
Newsletter #51 - New Videos system launched; working out at home; how to learn a foreign language.
Posted June 20th 2014 at 12:00 PM by
TeenHelp
---
TeenHelp Newsletter
TeenHelp Newsletter #51 - June 20th 2014 -
http://www.teenhelp.org
Welcome to the TeenHelp Newsletter! Our Newsletter contains a lot of useful information about our current work, including updates to our site and services, work with our partners and affiliates, details of upcoming events, short bits of advice, interesting links and more!
==========
TeenHelp News

TeenHelp regularly makes changes to its site and services. Some of these are large and noticeable, and others are small and much less so, but each one contributes to the positive development of TeenHelp and how our users experience our community. Below are some of the most recent developments.
==========

New Assistant Newsletter Editor
(June 10th 2014)
TeenHelp is pleased to welcome a new Assistant Editor to the Newsletter Team. We congratulate and wish Jenna (Lucent.) all the best in her new position!
http://www.teenhelp.org/newsletter/
==========
New Videos system
(June 8th 2014)
A new Videos system has been launched, which now makes watching videos a lot easier. Videos have been organised into categories, including brief descriptions so you can find out about the video before watching it. You are now also able to search for videos by key words and tags, as well as rate and comment on your favourite videos.
http://www.teenhelp.org/videos/
==========
Latest videos
(June 8th 2014)
Due to the hard work of our Videos Team, over the last several months we have seen many great additions to our Videos section. More videos are being added all the time, so check regularly to see all our favourite picks! Some of our latest additions include:
Computer game addiction
Computer game addiction has been one of the addictions on the rise over the recent years. This detailed video will inform you about what a computer game addiction is, how to recognise if you have one, and some of the possible treatments.
How to insert contact lenses
Are you struggling with putting in your contact lenses? This is a common problem with people who just recently started to use contact lenses. In this video, the easiest way to insert contact lenses is explained.
How to remove contact lenses
Are you struggling with removing your contact lenses? This is a common problem with people who just recently started to use contact lenses. In this video, the easiest way to remove contact lenses is explained.
How to overcome Bulimia Nervosa
Bulimia Nervosa is a very serious eating disorder that is hard to overcome. However, overcoming this disorder can be done. Watch this video learn what Bulimia Nervosa is, the treatment options available, and ultimately, how to overcome this disorder.
Pet bathing tips
Bathing most animals can prove to be a very difficult and annoying task to complete. This video provides you with helpful advice and tips on how to successfully bathe your pets.
http://www.teenhelp.org/articles/
==========
Latest articles
(June 3rd 2014)
Our team of talented writers bring our users a constant stream of fresh articles to read each month. Articles are being published regularly, so be sure to check regularly to see what we're doing. Some of our latest additions include:

Healthy dieting vs disordered eating: know the signs
There can be a fine line between healthy dieting and developing a pattern of disordered eating. This article explores some of the warning signs, which will help you to become more aware about your eating patterns, and to stop them from spiralling into unhealthy habits.
The Troubles in Northern Ireland
Life in Northern Ireland has been fraught with conflict and violence, which has spanned three decades. This informative article explains about how the conflict began, when the violence was at its peak, and finally, the peace movements and ceasefire.
http://www.teenhelp.org/videos/latest/
==========
Affiliates
TeenHelp works with a range of different organisations and websites in order to help and educate young people. Below is a selection of some of them. For a full list of the organisations we work with, please visit our Resources page.
http://www.teenhelp.org/resources/
==========
Puberty
Puberty is a mobile application that was developed to help adolescents struggling with puberty, to encourage them to learn about the process, and to make positive changes. In the Puberty application, you are provided with a range of information about puberty and how it affects males and females all over the world. This application is considered suitable for people aged 12 and over, and is very user friendly.
Available for free on Android devices through their application store.
==========
Tips Of The Month
Each month we share small bits of practical advice that you can implement to improve your life or that of others.
==========
Basic workout plan for home
We may not always have the resources, time, or money to pay for a gym membership or an extensive DVD collection of workouts. Instead of wishing we did have the resources to get in shape with, we need to utilise the basic supplies we do have to begin achieving a healthier lifestyle. Here are a few small things you can try to begin your path of getting into shape.
Sit-ups can easily be worked into your routine by getting off the couch and doing 20 sit-ups every time a television commercial comes on. Some people may prefer to do 50-100 sit-ups in one sitting to get them out of the way for the day. However, remember to continually increase the amount of sit-ups you do to increase strength.
Push-ups. You can do the same routine as you do with sit-ups. Again, remember to continually increase the amount of push-ups you do to increase strength.
Use dumbbells for a variety of lifting exercises. One of the most common exercises is to have the dumbbell rest in your hand at your side, and lift it up toward your chest. If you donít have dumbbells handy, you can use a book-bag, bag of coins, or something else with 10-15 pounds in it.
Cardio, although typically the most dreaded exercise for people, will give you noticeable results in fitness levels and endurance. Go for a brief run around your block or campus. The first few times of cardio activity are just a test to gauge which level you are at. After that, begin to push yourself past the last point you had. For example, if you ran a mile in 10 minutes, try to run it in 9:45, and so on.
http://www.teenhelp.org/forums/f220-sports/
==========
Learning a foreign language
There are many benefits of learning a foreign language, from travelling to different countries and being able to speak in the native language, to having that edge in the job market. It also helps to keep you brain sharp. Here are some methods to help you learn.
Aim to study the language every day. If you are short on time, maybe work it into your lunch break, when you are commuting on public transport, or listen to podcasts when you are at the gym.
Listen to the language regularly. This can be through music, movies, audio books, etc. If you can, visit the country and immerse yourself in the language.
Write down words and phrases. For objects around the house, it might be helpful to write them on a sticky note and stick them on the actual object.
Make use of free online courses and learning aids such as Duolingo and Memrise (both are also available as a mobile phone application) and Livemocha.
Find a friend to study with, or a speaker of the language to have Skype conversations with. Speaking the language out loud from the beginning is important, as it helps with pronunciation, as well as your ability to recall the words. Singing a song can also help you to commit the vocabulary to memory.
http://www.teenhelp.org/forums/f22-education-careers/
==========
Interesting Things (on TeenHelp)
A lot of content is posted to TeenHelp every single day, from threads to articles, social groups to albums. But it is difficult for even the most veteran user to keep on top of it all, so we have selected a few items from among the masses that we thought were interesting to draw your attention to.
==========
Threads
I want to be a good author
If you are an aspiring writer, check out this thread for helpful tips on how to improve your writing, suggested by your peers.
http://www.teenhelp.org/forums/f22-e...t-good-author/
Do ghosts exist?
There is much debate about whether or not ghosts exist. Do you believe that ghosts exist, or are you a sceptic who believes that it is simply our minds playing tricks on us? Share your thoughts here.
http://www.teenhelp.org/forums/f39-r...-ghosts-exist/
Odd food combinations!
Do you have any tasty odd food combinations? Share your combinations, and check out what others like to eat, here! Maybe you will be inspired to try some out yourself!
http://www.teenhelp.org/forums/f184-...-combinations/
Music that inspires you
Music can inspire you to make positive changes in your life. What music has motivated you in life?
http://www.teenhelp.org/forums/f224-...-inspires-you/
==========
Albums
My pets
Pets have the ability to make us feel better. One user shares pictures of his cats, which is bound to put a smile on your face.
http://www.teenhelp.org/albums/ryan90/a3335-pets/
2014
In this album, one user shares a number of brilliant drawings she has created over the course of this year.
http://www.teenhelp.org/albums/black...na/a3246-2014/
==========
Social Groups
Forever here for you
This is a support group for anyone who needs someone to talk to, whether you are going through a rough time and need to vent, or whether you need advice for a particular aspect in your life. Join this group to talk to your peers in a safe environment, and to lend a sympathetic ear.
http://www.teenhelp.org/socialgroups...verhereforyou/
We just do not fit
If you have ever been ostracised or made fun of for being different, this group is for you. Those who do not fit, fit with each other.
http://www.teenhelp.org/socialgroups...st+do+not+fit/
==========
Picture Of The Month
Each month we feature a picture by one of our users. If you would like to see your picture here please contact us by replying to this Newsletter, emailing us at
contact@teenhelp.org
, or messaging our Newsletter Officer (Halcyon) on the website.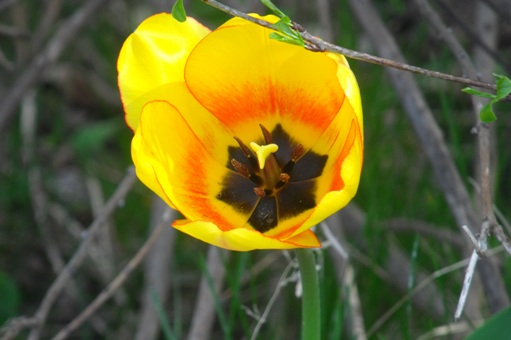 Picture by 2hot4u
==========
Upcoming events
Discussion: Living with mental illness
(Saturday June 21st 2014)
Although one in four people experience mental health problems, there is regrettably still a stigma attached to it, which prevents people from seeking help. Consequently, living with a mental illness can be a particularly isolating time. If you are concerned about your mental health, join this discussion to discuss day-to-day coping techniques, how to reach out to professionals and other aspects of living with mental illness.
Discussion: Effective study skills
(Saturday June 28th 2014)
If you are aspiring to achieve good grades throughout your school life, it is important to adopt effective study skills. This discussion will help you to develop good study habits, including creating the optimum study environment, avoiding distractions, time management, and more, as well as answering any questions that you may have.
Discussion: Facing the challenges of growing up
(Saturday July 5th 2014)
The transition from childhood, through adolescence and into adulthood can be very testing, as you seek to find greater independence and a balanced lifestyle, while also coping with the developmental, emotional and psychological changes to your mind and body. You are not alone, however. Join this discussion for advice on how to make the transition easier, and to learn from the experiences of others.
Discussion: Online safety
(Saturday July 12th 2014)
Going online can be fun and sociable. We often use the Internet for school, work or just to check our Facebook pages. But though we may think it's safe, this isn't always the case; hackers and predators may lurk in cyberspace undetected, and be a nuisance for us in both our online and offline lives. This discussion will help you learn how to stay safe online and avoid being victimised by those out to hurt you.
Discussion: Building confidence and self-esteem
(Saturday July 12th 2014)
If you have low confidence or self-esteem you may find yourself unable to carry out certain tasks or feeling that you are disliked by others. These feelings might hold you back and stop you from enjoying life to its fullest. Join this discussion to learn techniques to give your self-esteem a boost, and how to work on building confidence for a more fulfilling lifestyle.
For more information about upcoming Facilitated Chat Room Discussions (FCRDs), and the times that these discussions will take place, please visit our FCRD page.
http://www.teenhelp.org/chat/discussions/
==========
Donate to TeenHelp
In order to continue providing free services to young people around the world, TeenHelp requires a constant income of voluntary donations to support our regular costs. If you are able to, we ask that you please donate any money you can to us, even if it's only a few dollars.
http://www.teenhelp.org/donate/
==========
Follow us on Facebook, Twitter and Tumblr
Our social networking pages are a great place to get a lot of high-quality information. We aim to connect you to interesting organisations, volunteering opportunities, events, news stories, pictures, videos, and more!
Facebook:
http://www.teenhelp.org/facebook
Twitter:
http://www.teenhelp.org/twitter
Tumblr:
http://www.teenhelp.org/tumblr
==========
Editorial team
Newsletter Officer/Editor-in-Chief: Haley (Halcyon)
Assistant Editor: Chris (Chris)
Assistant Editor: Jenna (Lucent.)
Assistant Editor: Sammi (Masquerade.)
Assistant Editor: Chess (Mercicle.)
==========
Views
352
Comments
0

Comments