The TeenHelp Project Blog contains a large collection of information about TeenHelp, and provides a place where you can discuss each news item, including TeenHelp's announcements, notices, and Newsletter releases, among other things.
Newsletter #64 - The benefits of going to university; how to drink more water; how to unplug
Posted July 20th 2015 at 09:45 PM by
TeenHelp
---
TeenHelp Newsletter
TeenHelp Newsletter #64 - July 20th 2015 -
http://www.teenhelp.org
Welcome to the TeenHelp Newsletter! Our Newsletter contains a lot of useful information about our current work, including updates to our site and services, new resources, details of upcoming events, short bits of advice, interesting links and more!
==========
TeenHelp News
TeenHelp regularly makes changes to its site and services. Some of these are large and noticeable, and others are small and much less so, but each one contributes to the positive development of TeenHelp and how our users experience our community. Below are some of the most recent developments.
==========
Latest articles
(July 3rd 2015)
Our team of talented writers bring our users a constant stream of fresh articles to read each month. Articles are being published regularly, so be sure to check regularly to see what we're doing. Some of our latest additions include:
An inside look at PTSD
This article explores a users personal experience with PTSD and explains how PTSD affects them. It also explains how to get support and provides advice to help one cope with the effects of the condition.
Feminism basics
Feminism is a misunderstood movement that strives for equality between men and women. This article helps to explain the different types of feminism and the views of feminists.
The difference between loving someone and being in love
It can be hard to distinguish between loving someone and being in love. This article describes the difference types of love to help one understand their relationship with their partner.
How to perform a self breast exam
Women need to perform a breast exam to identify any lumps, swelling or dimples in ones breasts, which could be an indication of breast cancer. This article describes the different ways in which a breast exam can be carried out.
http://www.teenhelp.org/articles/
==========
Resources
TeenHelp works with a range of different organisations and websites in order to help and educate young people. Below is a selection of some of them. For a full list of the organisations we work with, please visit our Resources page.
http://www.teenhelp.org/resources/
==========
Healthy Children
Healthy Children is a resource that offers articles for all stages of a child growing up, from Prenatal to Young Adult. For example, the Teen section includes articles about managing money, or how to be more independent. These articles are very informative and is a great resource for new parents, or for teenagers and young adults seeking advice.
https://www.healthychildren.org/
==========
Tips Of The Month
Each month we share small bits of practical advice that you can implement to improve your life or that of others.
==========
The benefits of going to university
Before you leave school, you will need to explore all the options available to make an informed decision on what to do next. Some choose to find a job straight away, while others decide to go to university, start an apprenticeship, volunteer, or take a gap year. Here are some benefits for going to university.
Specialise in a subject. You will have the opportunity to learn a subject that you are passionate about at a deeper level, even if it's a more unconventional subject, as most universities offer plenty of choices.
Better job prospects. You will have access to a wider range of job opportunities, as some jobs are open to graduates only. You are also more likely to earn more money than those without a degree.
Gain independence. If you are living away from home for the first time, you will have to manage your own schedule and learn important life skills, which can boost your confidence. Balancing your studies with socialising and tasks around the house (cooking, cleaning, ironing) will teach you time management skills, while managing your own finances will teach you budgeting skills.
Make professional connections. Getting to know your professor can help with networking, as they may know companies that specialise in your chosen field and can help you find internships or work placements, and write references for you.
Discover new interests. Universities offer a wide range of extra-curricular activities, which can include sports, music, clubs and societies. There is plenty to get involved in, and all of these options are great ways to make friends.
http://www.teenhelp.org/forums/f22-education-careers/
==========
How to drink more water
The benefits of drinking adequate water is manifold: it can help to ease headaches, improve concentration, make you feel more refreshed, and it flushes out toxins from the body, to list a few. However, many people find water uninspiring and don't drink enough. Here are some ways to increase your water intake.
Make it part of your daily routine. For example, if you are sitting down to watch a TV show, pour yourself a glass of water and sip it throughout the show. Also, have a drink after every meal as this helps to aid digestion.
Set a reminder. Add a recurring calendar entry on your computer or set an alarm to remind you to drink water every hour or so, until you form a habit.
Make it more convenient. Keep a refillable water bottle with you at all times, and remember to replenish it regularly.
Add some flavour to your water. If you don't like the taste of water, you can jazz it up by infusing fruit, vegetables or herbs. Find recipes to see which ingredients work well together, or have a go at creating your own concoction.
Snack on fruit and vegetables. Next time you are peckish, instead of going for a chocolate bar or biscuit, choose a tasty fruit. Although fruit and vegetables are not enough alone, they do contain water and are a healthier alternative. Some fruit and vegetables that have a high water content are: cucumber, grapes, lettuce, strawberries, tomatoes, and watermelon.
http://www.teenhelp.org/forums/f16-general-health/
==========
How to unplug
Technology may be a useful tool in keeping in touch with friends, recreation, or relaxing with a movie. However, it is also important to take some time out and unplug for a bit. While it can be difficult to turn off your devices when our society has become so attached to technology, there are many benefits to doing so. Limiting your usage during the day can also keep drama out of your life, encourage you to be more active, and even more social. Technology is a great form of entertainment, however it should always be used in moderation.
Turn off your phone. Turning off your phone at bedtime is a good way to disconnect and take some time to unwind. It will help you fall asleep sooner, and it will prevent you from being tempted to turn it on and check social media when you need to get to sleep. Turning it off during the day is also a good idea if you need to get some work done, or when you are driving. This way if you receive a text, you won't become distracted.
Turn off your computer. It's easy to spend the whole day on your computer scrolling through social media, playing video games, or binge watching Netflix. However, spending all day sitting down at your computer isn't healthy. A good rule of thumb is to try and limit your recreational computer usage to three hours a day at the most.
Turn off the TV. Many people enjoy watching their favourite TV. shows before bed, however the bright lights can affect your circadian rhythm and may give you insomnia. Instead, try reading a book or drawing before bed. Easy tasks that don't involve screens can be really beneficial for any time of the day when you need to relax.
http://www.teenhelp.org/forums/f24-technology-gaming/
==========
Interesting Things (on TeenHelp)
A lot of content is posted to TeenHelp every single day, from threads to articles, social groups to albums. But it is difficult for even the most veteran user to keep on top of it all, so we have selected a few items from among the masses that we thought were interesting to draw your attention to.
==========
Threads
Duolingo
Do you want to learn a new language? This thread is a place to find other people who use Duolingo and can motivate you to keep practising.
http://www.teenhelp.org/forums/f32-c...9336-duolingo/
Finding ways to be organised
Do you have trouble staying organised or finding tactics that work? This thread offers advice on how to stay on top of things and get work done.
http://www.teenhelp.org/forums/f126-...ays-organized/
How do you define "home?"
This thread allows you to express what you consider your home to be, and why that is. It may not be where you are from, but where you feel most comfortable.
http://www.teenhelp.org/forums/f219-...u-define-home/
Healthy snacks
Do you like to snack during the day, but have trouble keeping it healthy? This thread includes lots of different options for snacking on foods that are good for you too.
http://www.teenhelp.org/forums/f184-...ealthy-snacks/
==========
Social Groups
SAD - Social Anxiety Disorder
Social Anxiety Disorder is an anxiety disorder where people feel anxious and fearful in social situations. This social group offers a safe space to get support from others who have this disorder.
http://www.teenhelp.org/socialgroups...iety+disorder/
Teens into politics
Adults are not the only ones interested in politics. Many teens also enjoy participating in and learning about their political system, as well as political systems around the world. Join this group to discuss your interests and learn what others have to say.
http://www.teenhelp.org/socialgroups...into+politics/
==========
Picture Of The Month
Each month we feature a picture by one of our users. If you would like to see your picture here please contact us by replying to this Newsletter, emailing us at
contact@teenhelp.org
, or messaging our Publications Team Leader (Halcyon) on the website.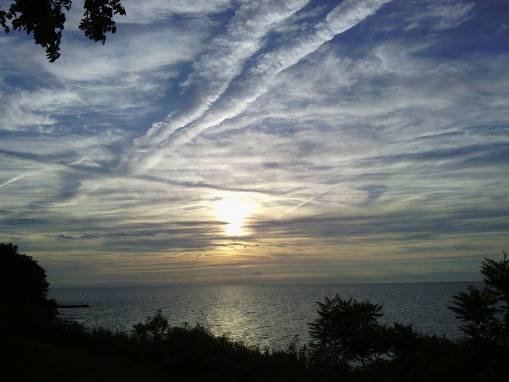 Picture by Adalia Rose
==========
Upcoming events
Discussion: Building confidence and self-esteem
(Saturday July 25th 2015)
If you have low confidence or self-esteem you may find yourself unable to carry out certain tasks or feeling that you are disliked by others. These feelings might hold you back and stop you from enjoying life to its fullest. Join this discussion to learn techniques to give your self-esteem a boost, and how to work on building confidence for a more fulfilling lifestyle.
Discussion: Eating disorders
(Saturday August 1st 2015)
Eating disorders can affect anyone at any time, can be devastating for your physical and mental health. Join our discussion to discuss the different kinds of eating disorders and to find out what we can do to ensure that we are free from eating disorders, and carry on with our everyday lives.
Discussion: Mood disorders
(Saturday August 8th 2015)
Mood disorders are widespread conditions that affect the stability of your emotions. There are a range mood disorders, including depression and bipolar disorder, and many other mood-related disorders such as borderline personality disorder. This discussion will help you to understand these conditions and develop coping methods to deal with the issues you face.
Discussion: Dealing with triggers
(Saturday August 15th 2015)
Triggers are anything that reminds you of negative feelings or makes you want to perform unhealthy or dangerous behaviours. Often these are unavoidable parts of life and are tough to deal with on your own. This discussion will help you learn to control any urges the triggers may cause and how to prevent them from affecting you.
Discussion: Living with alternative diets
(Saturday August 22nd 2015)
If you have a diet that is different to the norm, whether through personal preference or not, you might find yourself struggling in ways that others do not. This discussion will give you a place to discuss challenges with others, gain support or work out ways around problems with your lifestyle. You might benefit from this discussion if you're vegetarian/vegan, have allergies or diabetes, or are from a cultural/religious background that means you need to adapt your diet.
For more information about upcoming Facilitated Chat Room Discussions (FCRDs), and the times that these discussions will take place, please visit our FCRD page.
http://www.teenhelp.org/chat/discussions/
==========
Donate to TeenHelp
In order to continue providing free services to young people around the world, TeenHelp requires a constant income of voluntary donations to support our regular costs. If you are able to, we ask that you please donate any money you can to us, even if it's only a few dollars.
http://www.teenhelp.org/donate/
==========
Follow us on Facebook, Twitter and Tumblr
Our social networking pages are a great place to get a lot of high-quality information. We aim to connect you to interesting organisations, volunteering opportunities, events, news stories, pictures, videos, and more!
Facebook:
http://www.teenhelp.org/facebook
Twitter:
http://www.teenhelp.org/twitter
Tumblr:
http://www.teenhelp.org/tumblr
==========
Editorial team
Publications Team Leader/Editor-in-Chief: Haley (Halcyon)
Senior Newsletter Editor: Cassie (Calico.)
Newsletter Editor: Dez (*~Sparkly Queer~* )
Newsletter Editor: Jenny (coolkid98)
Newsletter Editor: Nicole (eumoirous)
Newsletter Editor: Rishy (Pirouette)
==========
Views
383
Comments
0

Comments