The TeenHelp Project Blog contains a large collection of information about TeenHelp, and provides a place where you can discuss each news item, including TeenHelp's announcements, notices, and Newsletter releases, among other things.
Newsletter #82 - Volunteer awards; shovelling snow safely; how to deal with a difficult boss.
Posted January 15th 2017 at 10:12 PM by
TeenHelp
---
TeenHelp Newsletter
TeenHelp Newsletter #82 - January 15th 2017 -
http://www.teenhelp.org
Welcome to the TeenHelp Newsletter! Our Newsletter contains a lot of useful information about our current work, including updates to our site and services, new resources, details of upcoming events, short bits of advice, interesting links and more!
==========
TeenHelp News
TeenHelp regularly makes changes to its site and services. Some of these are large and noticeable, and others are small and much less so, but each one contributes to the positive development of TeenHelp and how our users experience our community. Below are some of the most recent developments.
==========
Holiday Photo Contest winners
(January 8th 2017)
Last month, TeenHelp invited its users to a friendly holiday photo contest with four fun categories. The users of TeenHelp voted for their favourites, and we are pleased to announce the winners. Take a look at some of the photos featured in our Picture of the Month below!
Category: Animal
Winner:
Vargulf
(17 votes)
Runner-Up:
coolkid98
(15 votes)
Category: Nature
Winner:
RiggedSystem
(26 votes)
Runner-Up:
coolkid98
(12 votes)
Category: Holiday Decor
Winner:
Palmolive
(25 votes)
Runner-Up:
Celyn
(7 votes)
Category: Christmas Jumpers
Winner:
Palmolive
(22 votes)
No Runner-Up
The winners and runners-up were awarded a three-month Deluxe Sponsorship and a three-month Regular Sponsorship respectively.
Thank you to everyone who took part. Look out for similar contests in the future!
http://www.teenhelp.org/forums/f2-an...oliday-photos/
==========
TeenHelp Winter Awards
(January 3rd 2017)
The outstanding contribution awards have been re-introduced to acknowledge and celebrate the amazing contributions made by our volunteers. These awards recognise and reward many different kinds of contributions to TeenHelp, and will be issued twice a year, so keep submitting feedback to let us know about your experiences with our volunteers!
This year, the Winter Awards go to:
Chantal (WretatsyRemedial)
- Chantal has contributed thoughtfully to a number of areas of TeenHelp, helping to keep our FCRDs running for several months, while more recently contributed to our publications through numerous quality pieces and editing work.
Holly (Celyn)
- Holly has been one of our HelpLINK Mentors for several years and has shown consistently high activity and ongoing dedication to providing great advice in one of our busiest areas, which is greatly appreciated.
Junior (Special Agent)
- Junior is one of our most active Live Help Mentors! Through being available to speak to those who need someone to talk to, Junior has helped keep Live Help online more often and provides a friendly and supportive ear when needed.
Jessie (Palmolive)
- Jessie has been a Mentor for many years now and stills comes on to give thorough and supportive advice in HelpLINK and the Forums with kindness and compassion.
Lexi (Querencia.)
- Lexi has been one of our Community Mentors for two years and has a good presence around the site and is friendly helping new users, which she does very consistently and with great effort!
Oliver (Kartoffel)
- Oliver is highly visible around the site the site and has been a Community Mentor along with a Moderator for a few years now, spending much time talking to others and helping them out!
Congratulations to everybody who received an award!
TeenHelp wouldn't be the same without the dedicated team of staff members; thank you to all who devote their time to helping others around the site.
http://www.teenhelp.org/awards/
==========
Volunteer Of the Year Award
(December 29th 2016)
TeenHelp is pleased to announce that this year's Volunteer Of The Year Award goes to
Cassie (Cassado)
.
Cassie has volunteered for TeenHelp for nearly three years in a number of roles. Starting out on HelpLINK, Cassie gave and still gives thoughtful and encouraging advice in both HelpLINK and the Forums. It is clear to anyone that Cassie truly cares about people and her replies are always well thought out, helpful and top-quality.
More recently Cassie has dedicated her time to our publications teams and her hard work has kept our Articles and Newsletter going strong this year despite being short staffed overall!
With dozens of articles to her name and currently leading the Articles team too, Cassie has helped create loads of new informative resources to help people out, educate and entertain.
Cassie has worked incredibly hard this year, going above and beyond any expectations and contributing consistently across the site. She truly deserves this award.
Well done Cassie!
http://www.teenhelp.org/forums/f2-an...-award-2016-a/
==========
Latest articles
(January 2nd 2017)
Winter proofing your home and vehicle
The winter season can be fun, but you also have to be prepared for winter events that may hinder your activities. This article will help you prepare your home and vehicle for winter emergencies and help you stay warm and safe during winter events.
Finding a therapist
Beginning to see a therapist is a great step toward improving your mental health and getting on the right track. Trying to find a therapist may seem scary at first, but it is possible to find the therapist that is right for you. Read this article to learn about the process of finding a therapist.
Inexpensive date ideas
Going on dates can be a fun way to connect with a person that you are in a relationship with or considering entering a relationship with. Some types of dates can end up costly and therefore be difficult to afford. This article shares ideas for affordable dates.
http://www.teenhelp.org/articles/
==========
Resources
TeenHelp works with a range of different organisations and websites in order to help and educate young people. Below is a selection of some of them. For a full list of the organisations we work with, please visit our Resources page.
http://www.teenhelp.org/resources/
==========
Befrienders
Befrienders is a worldwide organisation offering help and support to people in distress. Their website has many useful resources such as information about depression, self-harm, sexual orientation, bullying and how to help a friend. Befrienders provide a directory of helplines covering 35 different countries around the world, with additional links if your country is not listed. The information is provided in 21 different languages, and is a useful resource for anyone wishing to seek help and support.
http://www.befrienders.org/
==========
Tips Of The Month
Each month we share small bits of practical advice that you can implement to improve your life or that of others.
==========
How to remove permanent marker from a whiteboard
It can be frustrating when you accidentally use permanent marker on a whiteboard. This tip will explain how to remove the permanent marker.
Use a dry erase marker and draw over the permanent marker. This will help because chemicals in the dry erase markers react to the permanent marker, making it easier to remove.
Don't let the dry erase marker dry; it needs to be damp to work. This allows the dry erase marker to lift the permanent marker up. Let it stay on for no more than 30 seconds.
Use paper a towel or a dry eraser and wipe off the marker. This is done because it safely lifts the permanent marker up and will prevent it from staining your hands or clothing.
If it doesn't completely come off try repeating the steps above. This is because you might not have covered over the permanent marker completely.
http://www.teenhelp.org/forums/f3-general/
==========
How to safely shovel snow
Shovelling snow can be difficult and even dangerous if not done in a safe way. This suggests a few ways to make shovelling snow safe and efficient.
Have both feet in line with your body. This is beneficial because you need your body in the direction you are shovelling. You do this because this allows you to have more control and movement with your body. You can do this by standing with both feet together; the rest of your body should be in the same direction.
For a better grip on the shovel, position your hands apart. This will help because you will have more leverage, which makes it easier.
Bend with your knees, not your back. Doing this will decrease the risk of injury. Put all the weight onto your knees as you are able to move the weight with you.
Do not throw the snow from the shovel; dump it instead to protect your body. Throwing the snow from the shovel can cause strain, so have the snow in the shovel and walk over to where you want the snow, and dump the snow there.
Try not to twist your body with a shovel filled with snow because this can injure you. Instead, keep your body in-line with the direction the shovel is going.
http://www.teenhelp.org/forums/f3-general/
==========
Dealing with a difficult boss
Working under a manager who is inconsistent or is constantly reprimanding you can make even the best job more stressful than it needs to be. Below are some tips that can help make a negative work situation a little easier to handle.
Ask for constructive criticism. If your manager seems to have a problem with your work, ask them to review their expectations with you and suggest ways that you can improve. By showing that you are willing to make an effort to meet their standards, your working relationship may greatly improve.
Focus on one area at a time. If you do receive constructive criticism, don't overwhelm yourself by trying to change everything at once. Take one thing at a time and work to improve there until you feel comfortable enough to move on to the next area of focus.
Remain civil and professional. Even if you feel like your boss is treating you unfairly, remember to maintain a professional attitude in conversation. Refraining from arguing or becoming defensive is the best way to avoid additional conflict.
Know who to turn to. If you feel that your boss is bullying you intentionally, bring it to the attention of a human resources representative or a member of higher management, such as your district or regional manager. They'll be able to take the steps to investigate and take action if necessary to make your workplace a more positive environment.
Remember that there is only so much you can do. Some managers are just incredibly difficult to please, even after putting in your best efforts. If this is the case with your boss, remind yourself that you're doing as much as you can and then let it go, rather than dwelling on the negativity. It will make work more bearable.
http://www.teenhelp.org/forums/f22-education-careers/
==========
Interesting Things (on TeenHelp)
A lot of content is posted to TeenHelp every single day, from threads to articles, social groups to albums. But it is difficult for even the most veteran user to keep on top of it all, so we have selected a few items from among the masses that we thought were interesting to draw your attention to.
==========
Threads
Top five movies
Do you have a favourite movie? What about a least favourite? Read this thread and share your top and bottom five and see what movies others like and dislike.
http://www.teenhelp.org/forums/f223-...p-five-movies/
Extreme pre date anxiety
For many people, going on dates can bring up a lot of anxiety. This can cause issues when you go on the date. Look at this thread and share your thoughts and learn some tips to deal with the anxiety.
http://www.teenhelp.org/forums/f9-re...-date-anxiety/
As the year closes...
Now that 2016 has come to an end, it may be a good time to reflect on the year that has just passed before turning your sights to the year ahead. Use this thread to share your biggest accomplishments and happiest memories from 2016.
http://www.teenhelp.org/forums/f29-g...0-year-closes/
Unusual pets
While cats and dogs can be very good pets, it can also be exciting to have a more unusual or exotic pet. If you have or want any unusual pets, use this thread to discuss it with your fellow animal lovers!
http://www.teenhelp.org/forums/f119-...-unusual-pets/
==========
Social groups
Postpartum Depression Warriors
While giving birth is an exciting time, some people develop postpartum depression after delivering their baby. This group is for parents and family members who are going through postpartum depression so nobody goes through it alone.
http://www.teenhelp.org/socialgroups...sion+warriors/
Potter Fans
The Harry Potter series is popular amongst people both old and young. Whether you like the books, the movies, or both, join this group to meet other Harry Potter fans and discuss your favourite parts of the series.
http://www.teenhelp.org/socialgroups/g98-potter+fans/
==========
Picture Of The Month
Each month we feature a picture by one of our users. If you would like to see your picture here please contact us by replying to this Newsletter, emailing us at
publications@teenhelp.org
, or messaging our Newsletter Officer (Vargulf) on the website.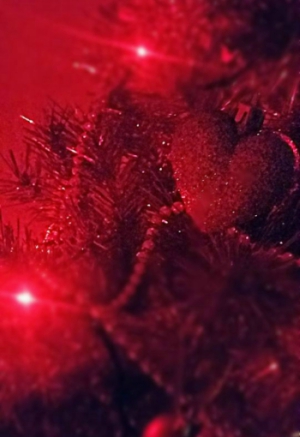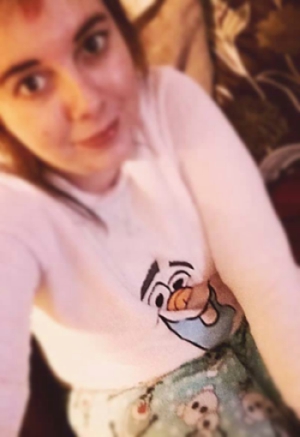 Picture by (left to right):
Vargulf
,
Palmolive
,
Palmolive
,
RiggedSystem
==========
Donate to TeenHelp
In order to continue providing free services to young people around the world, TeenHelp requires a constant income of voluntary donations to support our regular costs. If you are able to, we ask that you please donate any money you can to us, even if it's only a few dollars.
http://www.teenhelp.org/donate/
==========
Follow us on Facebook, Twitter and Tumblr
Our social networking pages are a great place to get a lot of high-quality information. We aim to connect you to interesting organisations, volunteering opportunities, events, news stories, pictures, videos, and more!
Facebook:
http://www.teenhelp.org/facebook
Twitter:
http://www.teenhelp.org/twitter
Tumblr:
http://www.teenhelp.org/tumblr
==========
Editorial team
Publications Team Leader/Editor-in-Chief: Haley (Halcyon)
Newsletter Officer: Chess (Vargulf)
Senior Newsletter Editor: Cassie (Cassado)
Newsletter Editor: Chantal (WretatsyRemedial)
Newsletter Editor: Dez (Epiphany.)
Newsletter Editor: Jenna (~Abibliophobe~)
Newsletter Editor: Sammi (Fernweh.)
==========
Views
725
Comments
0

Comments