The TeenHelp Project Blog contains a large collection of information about TeenHelp, and provides a place where you can discuss each news item, including TeenHelp's announcements, notices, and Newsletter releases, among other things.
Newsletter #84 - Healthy ways to release endorphins; how to deal with school related stress; how to bake sweet potatoes and squash.
Posted March 20th 2017 at 10:13 PM by
TeenHelp
---
TeenHelp Newsletter
TeenHelp Newsletter #84 - March 20th 2017 -
http://www.teenhelp.org
Welcome to the TeenHelp Newsletter! Our Newsletter contains a lot of useful information about our current work, including updates to our site and services, new resources, details of upcoming events, short bits of advice, interesting links and more!
==========
TeenHelp News
TeenHelp regularly makes changes to its site and services. Some of these are large and noticeable, and others are small and much less so, but each one contributes to the positive development of TeenHelp and how our users experience our community. Below are some of the most recent developments.
==========
TeenHelp on Instagram
(February 26th 2017)
TeenHelp is now on Instagram! Follow us to view photos that inspire and encourage, and build awareness of issues, as well as showcase the work of our users.
For a chance for your photos to be featured in TH publications, send your submissions to
publications@teenhelp.org
. We will always give credit for the photos used.
http://www.teenhelp.org/forums/f2-an...now-instagram/
==========
Article Comments
(February 11th 2017)
TeenHelp's hardworking Articles Team publish new articles at the beginning of every month, and it is now possible to leave comments and have discussions about them. If you can relate to an article or enjoyed reading one, let us know what you think.
If you would like to see an article that has not been written yet, please send your ideas to
publications@teenhelp.org
.
http://www.teenhelp.org/articles/
==========
Latest articles
(March 1st 2017)
Health and Work - Balancing a Hectic Schedule and Good Health
It can be difficult to take care of yourself if you have a busy schedule. Struggling to balance your schedule and health can cause anxiety and other issues. This article discusses how to practice self-care when you're at your busiest.
Caraval: A review

Caraval is a recently published novel about two sisters, Scarlett and Dontella, who get tickets to a magical carnival. After they arrive, Dontella goes missing and Scarlett is left to find her sister. How will Scarlett find her sister? Read this review to help decide if this fantasy book is for you.
An experience of self-harm
Beating self-harm can be difficult, but it is not impossible. You can recover from self-harm when you are ready to. This user's experience with self-harm will remind you that you're not alone in this.
Leaving an abusive relationship
Leaving an abusive relationship can be a daunting task. Support and self-care are an essential part of the process. Read this article to learn more about how you can leave an unhealthy relationship and what happens after you leave.
http://www.teenhelp.org/articles/
==========
Resources
TeenHelp works with a range of different organisations and websites in order to help and educate young people. Below is a selection of some of them. For a full list of the organisations we work with, please visit our Resources page.
http://www.teenhelp.org/resources/
==========
Child Care Aware
Based in America, Child Care Aware is a useful and reliable resource for parents seeking high-quality child care. Their website provides comprehensive articles aimed at parents who are considering child care, as well as an 'Ask the Expert' section with answers to frequently asked questions and an opportunity to submit your own question. The website also includes a Live Chat feature and a hotline. For those in America, there is a search facility to find child care and other local services near you.
http://www.childcareaware.org
==========
Tips Of The Month
Each month we share small bits of practical advice that you can implement to improve your life or that of others.
==========
Healthy ways to release endorphins
Endorphins, known as the body's "feel good" chemicals, are commonly released through unhealthy behaviours such as self-harm. These chemicals are what make self-harm and other behaviours so addictive. Below are a few ways to healthfully release endorphins.
Try exercising regularly, or increasing your exercise. Exercising gets your heart rate up; it decreases stress hormones and increases endorphins. It is thought that exercising with a group releases more endorphins, but any exercise you do is good for your body. Try exercising in the sun to help your mood as well.
Eat chocolate, or spicy foods. Small amounts of dark chocolate in particular benefit your health; dark chocolate helps prevent strokes and it contains chemicals that induce the release of endorphins. Spicy foods tend to numb your mouth's receptors and they can release endorphins as a result.
Do something you love. It has been shown that doing things you enjoy such as listening to music or laughing with a friend can release endorphins. Practicing self-care is important, and can be even more so if you're trying to cope with an issue in a healthy way.
Utilise lavender and vanilla scents. Lavender has a calming effect and vanilla often produces endorphins. Next time you're struggling, light a candle, use some essential oils, or take a shower with some lavender or vanilla body wash.
http://www.teenhelp.org/forums/f14-mental-health/
==========
Dealing with school related stress
Though school related stress is common, it can be difficult to know how to cope with it. It can cause many issues including exhaustion, anxiety, or low academic performance. The following has a few suggestions to cope with and potentially decrease your stress.
Take frequent breaks. Studying or doing coursework for hours on end can make you feel stressed or overwhelmed. Take breaks frequently for a change of pace or scenery. You can take a walk, check your messages, or do anything that makes you feel happy. You can plan out your breaks if you wish. For example, you might like to take a ten-minute break every hour, or you can step away after you've read or written a certain amount of pages.
Try to avoid working in your bed. Your bed is supposed to be a relaxing, stress-free place. Over time, doing work in it could make you associate your bed with the stress of studying. Associating your bed with studying can negatively impact your sleep. Instead, try to have a dedicated place to focus on your courses.
Clear off your desk at the end of the day. Having a cluttered desk can make you feel anxious because it fuels the idea that there is more work you have yet to get to. This in turn can make it difficult for you to practice self-care. If a crowded desk makes you anxious, try cleaning it off when you're done for the day.
Make a to-done list. It's easy to get lost in all you have to do, but remember to acknowledge what you have done. Instead of writing a list of what you need to do, write a list of what you have accomplished each day. This can help decrease your stress and increase your confidence.
Do something for yourself. While school is important, you and your health are more important. You have to take care of yourself in order to be the best you can be in school. Take some time out of each day to do something for yourself.
http://www.teenhelp.org/forums/f22-education-careers/
==========
Baking sweet potatoes and squash
Are you looking for a snack or meal that is healthy and time efficient? This recipe will show you how to bake sweet potatoes and squash.
Prepare the kitchen area for baking. Preheat your oven to 350F or 180C on the bake setting. While the oven is heating up, get out an oven safe dish for your squash and sweet potatoes.
Prepare your sweet potatoes and squash. Sweet potatoes don't need any preparing aside from washing them. Cut the squash in half to allow it to bake thoroughly.
Bake the sweet potatoes and squash. Place the whole sweet potatoes in the oven safe dish. Depending on the type of squash, place it upright or facing down. For instance, spaghetti squash faces downward while acorn squash faces up
Cook them for one hour. Usually, the sweet potatoes and squash take an hour to bake. However, if you have larger sweet potatoes and squash you may need to put them back in for another 30 minutes until they are done.
Check whether they are cooked thoroughly. Stick a fork into the centre of them; if it goes in easily then it is finished. If it is hard where the fork doesn't easily poke through, it is not done. Usually, up to 30 more minutes will cook it fully.
http://www.teenhelp.org/forums/f184-food-recipes/
==========
Interesting Things (on TeenHelp)
A lot of content is posted to TeenHelp every single day, from threads to articles, social groups to albums. But it is difficult for even the most veteran user to keep on top of it all, so we have selected a few items from among the masses that we thought were interesting to draw your attention to.
==========
Threads
The Bachelor
Do you enjoy 'The Bachelor US', a TV series in which a bachelor attempts to find love while facing drama and uncertainty? This thread is where you can discuss each episode and how you felt about it.
http://www.teenhelp.org/forums/f223-...9729-bachelor/
Tofu Recipes
Tofu can be an incredibly versatile substitution for meat, making it a great ingredient to use. Whether you regularly cook with tofu or are looking to try something new, check out this thread for some ideas for incorporating tofu into your meals.
http://www.teenhelp.org/forums/f184-...-tofu-recipes/
How many?
Sometimes TV shows take some warming up to before you can decide if you like them. How many episodes do you give a show to draw you in? Share your thoughts in this thread and see what others have to say.
http://www.teenhelp.org/forums/f223-...0334-how-many/
What are you guys passionate about?
Everyone has something they feel strongly about. This is a thread where you can share your passions and learn about what others are interested in.
http://www.teenhelp.org/forums/f22-e...sionate-about/
==========
Social groups
TeenHelp History Geeks!!
Do you enjoy any type of history and wish you could share your knowledge with others? Join this group to discuss various aspects of history and learn more facts.
http://www.teenhelp.org/socialgroups...y+geeks%21%21/
GSA (Gay-Straight Alliance)
TeenHelp has a large amount of users who are members of the LGBT+ community. This group is designed to provide a safe and supportive environment for those in the LGBT+ community and their allies.
http://www.teenhelp.org/socialgroups...t+alliance%29/
==========
Picture Of The Month
Each month we feature a picture by one of our users. If you would like to see your picture here please contact us by replying to this Newsletter, emailing us at
publications@teenhelp.org
, or messaging our Newsletter Officer (Psychomachia.) on the website.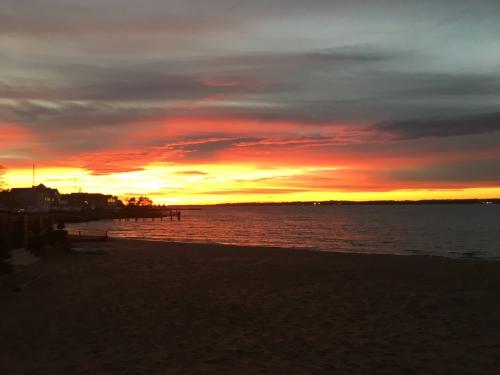 Picture by
~*Just Keep Swimming*~
==========
Donate to TeenHelp
In order to continue providing free services to young people around the world, TeenHelp requires a constant income of voluntary donations to support our regular costs. If you are able to, we ask that you please donate any money you can to us, even if it's only a few dollars.
http://www.teenhelp.org/donate/
==========
Follow us on Facebook, Instagram, Tumblr and Twitter
Our social networking pages are a great place to get a lot of high-quality information. We aim to connect you to interesting organisations, volunteering opportunities, events, news stories, pictures, videos, and more!
Facebook:
http://www.teenhelp.org/facebook
Instagram:
http://www.teenhelp.org/instagram
Tumblr:
http://www.teenhelp.org/tumblr
Twitter:
http://www.teenhelp.org/twitter
==========
Editorial team
Publications Team Leader/Editor-in-Chief: Haley (Halcyon)
Newsletter Officer: Chess (Psychomachia.)
Senior Newsletter Editor: Cassie (Cassado)
Newsletter Editor: Chantal (WretatsyRemedial)
Newsletter Editor: Dez (~*Just Keep Swimming*~)
Newsletter Editor: Jenna (~Abibliophobe~)
Newsletter Editor: Sammi (Metanoia.)
==========
Views
627
Comments
0

Comments