The TeenHelp Project Blog contains a large collection of information about TeenHelp, and provides a place where you can discuss each news item, including TeenHelp's announcements, notices, and Newsletter releases, among other things.
Newsletter #93 - Holiday gift ideas; DIY glitter ornaments; finding gifts for acquaintances.
Posted December 18th 2017 at 04:18 PM by
TeenHelp
---
TeenHelp Newsletter
TeenHelp Newsletter #93 - December 18th 2017 -
http://www.teenhelp.org
Welcome to the TeenHelp Newsletter! Our Newsletter contains a lot of useful information about our current work, including updates to our site and services, new resources, details of upcoming events, short bits of advice, interesting links and more!
==========
TeenHelp News
TeenHelp regularly makes changes to its site and services. Some of these are large and noticeable, and others are small and much less so, but each one contributes to the positive development of TeenHelp and how our users experience our community. Below are some of the most recent developments.
==========
Festive theme
(December 2nd 2017)
TeenHelp now has a festive theme to bring in the holiday season. You will notice snowflakes falling and a festive logo at the top. You may customize your theme or turn off the snow by using the option at the bottom left of each page. You may need to hide the Chat bar by clicking on the arrow to the right in order to do this. Alternatively, go to 'Edit Options' in your User Control Panel and scroll down to 'Forum Skin' to change the theme.
==========
Improved privacy options
(November 25th 2017)
Following feedback over the years, TeenHelp is pleased to introduce some new options to improve privacy around the site.
Anonymous posting
Users can now post anonymously in the advice forums, meaning that others won't know who has submitted the post. If you choose to post anonymously, people won't be able to see basic information like your age or gender, so please be sure to put these in your post if they are relevant to your advice request. Please note that in the case of rule violations, Moderators are still able to see who the real author was. This is important for us to be able to maintain the safe environment on TeenHelp. When you create a new thread, you will find a little tick box above the thread title to choose anonymous posting.
Account deletion Users are now able to have their account deleted. Please note this can't be undone, so users are required to wait 7 days before the request is processed just in case they change their minds. You can request account deletion here: http://www.teenhelp.org/delete
http://www.teenhelp.org/forums/f2-an...ivacy-options/
==========
Volunteer award nominations
(November 20th 2017)
You can now nominate a volunteer that you feel has supported users, has been active in one or more roles and made a positive difference in our community. Submit your nominations today!
http://www.teenhelp.org/misc.php?do=form&fid=46
==========
Latest articles
(December 3rd 2017)
Inexpensive holiday decor for a small space
Decorating for the holidays can be difficult if you are living on a low budget or are decorating or a small space. Read this article to learn more about utilizing your funds and spaces when decorating for the holidays.
Thirteen Reasons Why
Netflix released Thirteen Reasons Why which is based on the novel written by Jay Asher. This article discusses the advantages and disadvantages of watching the show.
How to make chocolate covered pretzel rods
Chocolate covered pretzel rods area fun and crafty treat for people of all ages. This article provides step by step instructions on how to make pretzel rods by melting chocolate in the microwave.
Baked holiday treats for your pets
With the holidays quickly approaching, you may need to find a gift for your pet or for a person who has pets. Read on to learn more about the different types of baked treats you can make for your pets!
8 Simple Ways to Reduce Digital Eye Strain and Visual Problems
People who frequently look at a tablet, smart phone, or computer are at risk for digital eye strain and other visual issues. This article gives eight ways to reduce these potential issues.
http://www.teenhelp.org/articles/
==========
Resources
TeenHelp works with a range of different organisations and websites in order to help and educate young people. Below is a selection of some of them. For a full list of the organisations we work with, please visit our Resources page.
http://www.teenhelp.org/resources/
==========
Empty Closets
Empty Closets, founded in 2004, is a support site geared towards helping LGBT or questioning teens and adults, or their friends and family members. Empty Closets offers discussion forums, a chat room, and informative articles about coming out, different STDs and other health issues. The website also contains coming out stories and letters, and other useful resources relating to the LGBT community.
http://www.emptyclosets.com
==========
Tips Of The Month
Each month we share small bits of practical advice that you can implement to improve your life or that of others.
==========
Inexpensive holiday gift ideas
The holidays can be an expensive time for many people which can make buying gifts for others difficult. Here are a few low budget gift ideas.
Purchase holiday decor. Many stores have deals on ornaments or other small decorations. Giving someone an ornament or decoration could be a nice way to brighten up the holiday season.
Make your own gift basket. There are many ready-made gift baskets on display but those tend to be expensive. Instead, look for smaller items and create your own basket. For example, you could purchase bath bombs and salts, nail polishes, and other similar items to create a basket. You could also purchase a movie and snacks so your gift recipient can have a movie night.
Bring food to a gathering. If you are going to a large gathering, or a family get together where gifts are not necessarily expected, look into bringing a tray or a baked good.
Make your gift. Creating a gift for someone is an inexpensive yet nice gesture. You can make anything from a card to a bracelet or a worry stone.
http://www.teenhelp.org/forums/f219-lifestyle/
==========
DIY glitter ornaments
The holiday season is a time when a lot of people like to get creative with decorations. This tip will help you learn to make fun and simple holiday ornaments to place on your tree or gift to someone.
Purchase the appropriate materials. You will need clear glass ornaments, glitter, a glitter adhesive, paper towel and some plastic cups. Most of these items can be purchased in a craft store or online.
Pour the glitter adhesive into the glass ornament. Take the ornament hanger off before you do this. Once the hanger is off, add a little glitter adhesive. You should roll the liquid around until the inside of the ornament is completely coated. If you have any left over you can pour the remaining liquid into one of the plastic cups.
Sprinkle a liberal amount of glitter into the ornament. You might want to use a small funnel to do this to prevent the glitter from getting all over the place.
Use a paper towel to cover the ornament's opening so that you can swirl the glitter around without making a mess.Continue to roll the glitter around until the inside of the ornament is completely covered. It is possible that you might have to add a little bit of glitter as you go.
Put the ornaments upside down in a plastic cup to dry. Make sure that the ornament is upside down and that the opening is facing the bottom of the cup. This will prevent any pooling of excess liquid or glitter. Let them dry for at least 24 hours and then you can reattach the hanger.
http://www.teenhelp.org/forums/f219-lifestyle/
==========
Buying presents for acquaintances
While hunting down the perfect gift for a loved one can be exciting, it can be equally nerve-wracking when trying to shop for an acquaintance. Whether you'll be going to your partners house for the holidays and want to give their parents something or are having a gift exchange at work, it can be daunting to figure out what to buy someone you hardly know. However, finding something that is just right is totally doable. Read on for some tips to help alleviate some of the stress.
Do some snooping. Depending on your interactions with the person you're shopping for, it's possible that there are little clues all around you. For example, if you're shopping for a co-worker, pay special attention to the things that they talk about, such as a favorite store or sports team. See if they have anything on their desk that might give you an idea of what they like. It also doesn't hurt to ask the people that do know them better what they might like. While it might feel a little awkward to ask your boyfriend what his mom might like for Christmas, it's really no different than asking someone directly what they'd like. Bringing out your inner sleuth will make shopping an altogether easier experience.
Don't hesitate to go simple. Although it can sometimes feel like you need to get the biggest or priciest gift in order to impress someone, it's totally acceptable to keep things simple, especially if you're unsure. There are some things you simply can't go wrong with and there's nothing wrong with sticking to what you know.
Have fun with it. Think back to some of your favorite gifts. Sure, there might be some that stand out because they're what you always wanted. But, there are probably also some that are special just because you can tell that the person who gave it to you put some thought into it. Instead of stressing about finding something perfect, focus on finding something that you will be genuinely happy to give to them. Not only will it make the gift more personal, it will make things pop out at you more as you shop.
Remember that it's the thought that counts. At the end of the day, the thing that everyone appreciates most is the fact that someone took the time to think of them during their shopping. Whether you find the absolute perfect present or don't get it just right, the person receiving the gift will appreciate the thought more than anything else. With that in mind, do your best not to stress yourself out about it.
http://www.teenhelp.org/forums/f219-lifestyle/
==========
Interesting Things (on TeenHelp)
A lot of content is posted to TeenHelp every single day, from threads to articles, social groups to albums. But it is difficult for even the most veteran user to keep on top of it all, so we have selected a few items from among the masses that we thought were interesting to draw your attention to.
==========
Threads
Sauerkraut
Sauerkraut, known as sour cabbage, is a healthy food that can be used as a condiment or eaten on its own. Check out this thread to learn how to make sauerkraut.
http://www.teenhelp.org/forums/f184-...28-sauerkraut/
Junk mail
Junk mail can be quite an annoyance for many people. How do you deal with junk mail, and do you have any suggestions as to how others can handle it? Discuss your experience here.
http://www.teenhelp.org/forums/f24-t...021-junk-mail/
2017 accomplishments.
As the year comes to a close, it can be beneficial to look back and think about what you have accomplished. Share your accomplishments and read about what other people have accomplished here.
http://www.teenhelp.org/forums/f29-g...complishments/
What do you hope to accomplish next year?
2018 is quickly approaching and many people set goals for the new year. Is there anything you'd like to accomplish? Tell us your goals or ambitions for the new year in this thread.
http://www.teenhelp.org/forums/f126-...ish-next-year/
==========
Social groups
Chatters
If you are looking for someone new to chat with, this social group is right for you. Visit this group to meet new people and have interesting conversations.
http://www.teenhelp.org/socialgroups/g560-chatters/
Books
Are you a bookworm who is interested in discovering new books and authors? Join this group to give recommendations about your favorite books and find new ones to read.
http://www.teenhelp.org/socialgroups/g553-books/
==========
Picture Of The Month
Each month we feature a picture by one of our users. If you would like to see your picture here please contact us by replying to this Newsletter, emailing us at
publications@teenhelp.org
, or messaging our Newsletter Officer (
Narrative.
) on the website.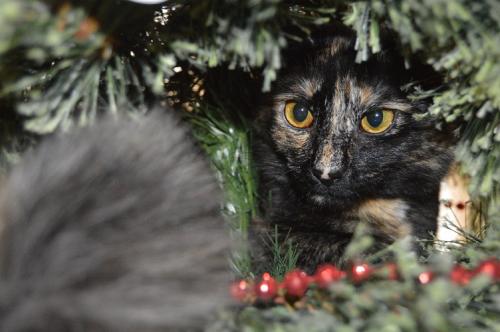 Picture by
cynefin
==========
Donate to TeenHelp
In order to continue providing free services to young people around the world, TeenHelp requires a constant income of voluntary donations to support our regular costs. If you are able to, we ask that you please donate any money you can to us, even if it's only a few dollars.
http://www.teenhelp.org/donate/
==========
Follow us on Facebook, Instagram, Tumblr and Twitter
Our social networking pages are a great place to get a lot of high-quality information. We aim to connect you to interesting organisations, volunteering opportunities, events, news stories, pictures, videos, and more!
Facebook:
http://www.teenhelp.org/facebook
Instagram:
http://www.teenhelp.org/instagram
Tumblr:
http://www.teenhelp.org/tumblr
Twitter:
http://www.teenhelp.org/twitter
==========
Editorial team
Publications Team Leader/Editor-in-Chief: Haley (Halcyon)
Newsletter Officer: Chess (Narrative.)
Senior Newsletter Editor: Cassie (cynefin)
Newsletter Editor: Chantal (MsNobleEleanor)
Newsletter Editor: Dez (Onism.)
Newsletter Editor: Jenna (~Abibliophobe~)
Newsletter Editor: Sammi (Orenda.)
==========
Views
597
Comments
0

Comments