The TeenHelp Project Blog contains a large collection of information about TeenHelp, and provides a place where you can discuss each news item, including TeenHelp's announcements, notices, and Newsletter releases, among other things.
Newsletter #111 - How to make a refreshing watermelon salad; making homemade play dough; how to stay safe when taking courses at night.
Posted June 27th 2019 at 07:45 PM by
TeenHelp
---
TeenHelp Newsletter
TeenHelp Newsletter #111 - June 27th 2019 -
http://www.teenhelp.org
Welcome to the TeenHelp Newsletter! Our Newsletter contains a lot of useful information about our current work, including updates to our site and services, new resources, details of upcoming events, short bits of advice, interesting links and more!
==========
TeenHelp News
TeenHelp regularly makes changes to its site and services. Some of these are large and noticeable, and others are small and much less so, but each one contributes to the positive development of TeenHelp and how our users experience our community. Below are some of the most recent developments.
==========
Latest Articles
(June 1st 2019)
What is neurodiversity?
The neurodiversity movement promotes acceptance of all people who have neurological differences and emphasizes that these differences don't have to be "fixed." Read on to learn more about the meaning of neurodiversity.
Healthy weight loss: how to get an accurate reading on the scale
When people are attempting to lose weight, it can be difficult to get an accurate reading on the scale for a variety of reasons. This article describes ways to accurately weigh yourself on a scale as a part of healthy weight loss.
The silent treatment: a cycle of control
The silent treatment is when one person responds to another person with silence for an extended period of time for a variety of reasons such as control. This article explains more about what the silent treatment is and what to do if you or someone you know is experiencing the silent treatment.
Binge Eating Disorder An interview with a friend in recovery
Binge Eating Disorder (BED) is a disorder where an individual consumes more food than the body needs (binges), but does not purge it afterwards. The author of this article interviewed a friend who is recovering from BED to learn more about the disorder and what it is like to live with it.
http://www.teenhelp.org/articles/
==========
Resources
TeenHelp works with a range of different organisations and websites in order to help and educate young people. Below is a selection of some of them. For a full list of the organisations we work with, please visit our Resources page.
http://www.teenhelp.org/resources/
==========
NHS
The UK National Health Service (NHS) website contains extensive information about a range of health issues, including a Health A-Z with hundreds of different conditions and their symptoms and treatments. There is also a Medicine A-Z with dosage information and possible side effects of several medicines, as well as many articles to help you lead a healthy lifestyle, answers to common health related questions, and much more.
https://www.nhs.uk/
==========
Tips Of The Month
Each month we share small bits of practical advice that you can implement to improve your life or that of others.
==========
Watermelon salad with balsamic syrup
Watermelon is a refreshing snack that people can enjoy in the summer months. There are a lot of different ways one can choose to eat watermelon. This is one recipe you might want to try out sometime soon.
Gather the ingredients. You will need 2/3 cup balsamic vinegar, 1 tablespoon sugar, 1 watermelon about 7 to 8 pounds would be best, 2 tablespoons fresh lime juice, 2 tablespoons olive oil, 1/4 cup mint and 2/3 cup feta cheese.
Prepare the balsamic syrup. Get a sauce pan and set it over medium heat and combine the balsamic vinegar and sugar. You'll need to bring the mixture to a boil and continue cooking it until it is the consistency of syrup which can take about five minutes. One tip is to scrape down the sides as it's cooking.
Cut the watermelon. You can cut the watermelon or use a watermelon baller, then place it in a large bowl.
Add the other ingredients together. Get a bowl and whisk the lime juice, olive oil and a pinch of salt and pepper together. Pour the dressing over the watermelon and add the chopped mint and feta cheese and then toss the ingredients together to combine. After everything is combined drizzle the balsamic syrup over it and serve.
http://www.teenhelp.org/forums/f184-food-recipes/
==========
Homemade play dough
Many kids enjoy playing with play dough and it's easy enough to make it at home. This recipe is a fun one to make with kids, although they will need adult supervision for some portions of it.
Gather the ingredients. You will need 2 cups all purpose flour, 3/4 cup salt, 4 teaspoons cream of tarter, 2 cups lukewarm water, 2 tablespoons vegetable oil, some quart sized bags and a few gallon sized bags and food coloring if you desire.
Combine the ingredients. First, add the salt, flour and cream of tarter to a large pot and stir. After you've done that, add the water and oil. Next, cook over medium heat and stir constantly. Continue to stir until the dough has thickened and begins to form into a ball.
Put the dough in a bag. Place the dough into the gallon sized bags and allow it to cool slightly. Once it has cooled slightly, knead it until it is smooth.
Add the colors. For making dough with more than one color, separate the dough into balls for however many colors you want, place them into quart sized bags and add the food coloring. You will want to start with about five drops and add more to brighten it. Knead the dough while in the bags so you do not stain your hands.
Store the play dough. When you are done playing with the dough store it in bags to keep it fresh and soft. If can be stored for up to three months.
http://www.teenhelp.org/forums/f219-lifestyle/
==========
Staying safe when taking courses at night
While many people take college courses during the day, some find the scheduling less than ideal and need to take classes at night. Taking classes at night can be a little nerve-wracking, however. Here are some ways to stay safe and content.
Observe your class area during the day. Classrooms are located in different areas, which mean you may need to park in a parking lot you're not used to. Visit the area while it is still light outside to help you feel comfortable with your surroundings. Enjoy the sun while you're at it - some classes end in the dark!
Park underneath a light. Depending on how busy the school is, it can be hard to park in the front of the lot. In the least, park under a light to help you identify your car and keep your path lit while you walk to and from your car.
When class is out, walk quickly to your car. Many schools advise walking quickly with a sense of purpose to help students feel safe and protected against any unwanted attention. If you are nervous, you can talk to someone (on the phone or in person) while you walk.
Bring someone with you or look into resources. A lot of schools have public safety or security personnel and they will gladly walk you to your car if you're nervous. You can also walk with a friend, or have someone meet you after your class. This can be especially useful if you're tired and would like a ride home.
http://www.teenhelp.org/forums/f22-education-careers/
==========
Interesting Things (on TeenHelp)
A lot of content is posted to TeenHelp every single day, from threads to articles, social groups to albums. But it is difficult for even the most veteran user to keep on top of it all, so we have selected a few items from among the masses that we thought were interesting to draw your attention to.
==========
Threads
Working/school while chronically ill
This user is dealing with chronic illness and is asking others for tips on coping with school or work while chronically ill. If you have suggestions or tips on how they can cope feel free to share.
http://www.teenhelp.org/forums/f22-e...ronically-ill/
Artificial intelligence: are they dangerous?
Do you think artificial intelligence is dangerous? The user in this thread shared their thoughts and would like to discuss other people's opinions.
http://www.teenhelp.org/forums/f38-c...hey-dangerous/
Anime suggestions
The user in this thread is looking for anime suggestions. If you are someone who loves anime please feel free to share your suggestions here.
http://www.teenhelp.org/forums/f223-...e-suggestions/
Vision board
Have you ever created a vision board? If so, why not share tips on what you did to create your vision board.
http://www.teenhelp.org/forums/f126-...-vision-board/
==========
Picture Of The Month
Each month we feature a picture by one of our users. If you would like to see your picture here please contact us by replying to this Newsletter, emailing us at
publications@teenhelp.org
, or messaging our Newsletter Officer (
.:Bibliophile:.
) on the website.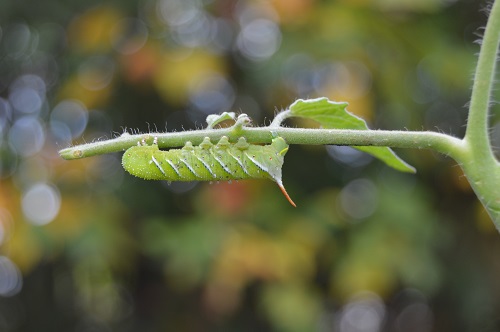 ==========
Donate to TeenHelp
In order to continue providing free services to young people around the world, TeenHelp requires a constant income of voluntary donations to support our regular costs. If you are able to, we ask that you please donate any money you can to us, even if it's only a few dollars.
http://www.teenhelp.org/donate/
==========
Follow us on Facebook, Instagram, Tumblr and Twitter
Our social networking pages are a great place to get a lot of high-quality information. We aim to connect you to interesting organisations, volunteering opportunities, events, news stories, pictures, videos, and more!
Facebook:
http://www.teenhelp.org/facebook
Instagram:
http://www.teenhelp.org/instagram
Tumblr:
http://www.teenhelp.org/tumblr
Twitter:
http://www.teenhelp.org/twitter
==========
Editorial team
Publications Team Leader/Editor-in-Chief: Haley (Halcyon)
Newsletter Officer: Jenna (.:Bibliophile:.)
Senior Newsletter Editor: Cassie (cynefin)
Newsletter Editor: Chantal (MsNobleEleanor)
Newsletter Editor: Dez (Melancholia.)
Newsletter Editor: Sammi (Ambedo.)
Newsletter Editor: Frankie (_Headphones_)
==========
Views
985
Comments
0

Comments