The TeenHelp Project Blog contains a large collection of information about TeenHelp, and provides a place where you can discuss each news item, including TeenHelp's announcements, notices, and Newsletter releases, among other things.
Newsletter #25 - Enjoying photography and artwork; keeping your skin healthy; developing good communication skills.
Posted April 15th 2012 at 05:30 PM by
TeenHelp
---
Source:
Newsletter
| Issue 25 | If you would like to receive the full quality HTML version via email please sign up.
TeenHelp Newsletter
TeenHelp Newsletter #25 - April 15th 2012 -
http://www.teenhelp.org
Welcome to the TeenHelp Newsletter! Our Newsletter contains a lot of useful information about our current work, including updates to our site and services, work with our partners and affiliates, details of upcoming events, short bits of advice, interesting links and more!
==========
TeenHelp News
TeenHelp regularly makes changes to its site and services. Some of these are large and noticeable, and others are small and much less so, but each one contributes to the positive development of TeenHelp and how our users experience our community. Below are some of the most recent developments.
==========
Share your pictures in the Newsletter
(April 15th 2012)
This month we have introduced a new section in the TeenHelp Newsletter - Picture Of The Month - for our readers to share their photography, artwork and other creations. Every month we will feature an image from one of our users. If you have any images you would like to be shown please send them to us - reply to this Newsletter, email us at
contact@teenhelp.org
, or contact our Newsletter Officer (Halcyon) on the website.
http://www.teenhelp.org/newsletter/
==========
Facebook picture competition
(April 14th 2012)
Our Facebook page has recently been upgraded to the new timeline layout, which calls for a large banner across the top to represent our page. We have appealed to our users to compete to get their own pieces in this space, and having received numerous submissions, our users are currently voting on their favourite ones. Check out the poll and have your say on which image we use!
http://www.teenhelp.org/forums/f2-an...face-teenhelp/
==========
Newsletter and Social Networking project anniversaries
(April 10th 2012)
This April we celebrate the second anniversary of both the Newsletter and Social Networking projects. Our Newsletter has now published its 25th issue and currently has 195 subscribers via e-mail. Each month it provides readers with updates about what we're doing, practical advice and other helpful information and resources. Social Networking has brought our subscribers regular information via Facebook and Twitter in over 100 posts, including interesting articles and videos. It has also showcases what some of our affiliates are doing and helped to build new ones. Over 400 people are now engaging with us through social networking websites. Both projects continue to be immensely successful for us and enable us to tell people about what we're doing, and we hope they continue to be a valuable part of our work. To learn more about either feature and how to get involved, follow the links below.
http://www.teenhelp.org/newsletter/
http://www.teenhelp.org/volunteer/
==========
Latest videos
(April 9th 2012)
Due to the hard work of our Videos Team, over the last several months we have seen many great additions to our Videos section. More videos are being added all the time, so check regularly to see all our favourite picks! Some of our latest additions include:
How To Get Rid Of A Cold Fast
Having a cold is a nuisance and can make you feel under the weather. This video explains how to alleviate the symptoms of a cold and how to keep your immune system in top shape to reduce your chances of getting a cold in the future.
How To Flirt With Your Crush
If you are not sure how to get your crush's attention, this video will teach you how to appear confident, as well as some good flirting techniques to help you take your relationship to the next level.
Mac Or PC?
Buying a new computer can seem a little daunting with all the different choices available on the market today. This video explains the difference between Macs and PCs and the pros and cons of buying each one, including the different operating systems and software, file compatibility, and the cost for each.
How To Make Dog Cupcakes
Making cupcakes can be fun and enjoyable. This video provides you with step-by-step instructions on how to make dog cupcakes, from the ingredients needed to make the mixture, to creating the dog out of icing.
http://www.teenhelp.org/videos/latest/
==========
Latest articles
(April 1st 2012)
Our team of talented writers bring our users a constant stream of fresh articles to read each month. Articles are being published regularly, so be sure to check regularly to see what we're doing. Some of our latest additions include:
Protecting yourself from abusive individuals
Many people may find themselves in situations where they are either verbally or physically attacked by someone. This article deals with some simple ways to deal with the aftermath of events like this, including legal measures to protect yourself and people you should talk to in order to gain support.
Planning your petís vacation
Itís easy to get so caught up in planning your holiday that you forget one very important thing Ė what will happen to your pets when youíre away? This article discusses the pros and cons of petsitters versus board-and-care facilities, as well as some other details you should be aware of so you can ensure both you and your pet/s have a safe and happy holiday.
Effective communication
You probably know how to talk, but do you know how to communicate effectively? This article lays down some guidelines for effective communication, based on the ĎDEAR MANí principles, and suggests some ways to put these principles into practice.
http://www.teenhelp.org/articles/
==========
Affiliates
TeenHelp works with a range of different organisations and websites in order to help and educate young people. Below is a selection of some of them. For a full list of the organisations we work with, please visit our Resources page.
http://www.teenhelp.org/resources/
==========
National Eating Disorders Association
The National Eating Disorders Association is devoted to supporting individuals and families affected by eating disorders. Their website offers comprehensive information about the varying types of eating disorders, how they can be prevented and seeking the appropriate treatment. It also includes videos to help those who are struggling, a toll-free, confidential helpline, and stories of hope from people who have battled their disorder. This organisation and website is a great resource for those who are seeking recovery from eating disorders.
http://www.nationaleatingdisorders.org
==========
Stonewall
Stonewall is a UK charity that campaigns to achieve equality and justice for the LGB community. They work nationally to raise awareness of LGB issue and to work with policy makers to prevent discrimination against LGB people.Their website provides information on current legislation and debates, helpful guides on 'coming out' and other aspects of LGB life, and a search facility to find out what clubs and support services are available in your local area. There is also the opportunity to sign up to their newsletter to receive the latest news from them about what's going on. This is a really good resource if you want to stay informed and get involved!
http://www.stonewall.org.uk
==========
Tips Of The Month
Each month we share small bits of practical advice that you can implement to improve your life or that of others.
==========
Caring for your skin
The skin, our body's largest organ, is often the least cared for, but it helps to protect us from the world around us. While our skin can regenerate itself, it still requires adequate care. Here are some tips on how to take care of your skin, so it can take care of you, too.
Use a mild soap and wash your hands and body with warm water, as hot water can dry out the skin by stripping it of natural oils.
Moisturise after a shower or bath when your pores are still open. The moisturiser helps to seal the water into your skin before it can evaporate, which makes this the best time to hydrate your skin.
Apply sunscreen to protect yourself from the sun, even on a cloudy day, as the sun is still emitting harmful ultraviolet rays.
If you wear cosmetics, be sure to:

Avoid pulling the delicate area of skin near your eyes upon application.
Clean applicators and brushes regularly to avoid spreading bacteria onto your skin.
Ensure that all make-up is removed before you go to sleep.
Give your skin a rest and refrain from wearing make-up whenever possible.

Change your pillowcase often and avoid sleeping with products in your hair.
http://www.teenhelp.org/forums/f16-general-health/
==========
How to stay focused in school when summer break is approaching
When the summer break is getting closer it can be difficult to stay focused in school with all the excitement of summer plans. Here are a few tips on how to stay focused.
Get organised. It is quite easy to lose your focus when things are disorganised and chaotic. Set aside a chunk of time each night to organise loose papers. Also, make sure you have everything prepared for the next day.
Plan ahead. Set target dates and stick to them. Try not to procrastinate on tasks until the night before something is due.
Set up a good working space. Have a specific area of your house to complete your school work, and make sure this area is organised, clean and comfortable.
Take a 15 minute break in every hour. This will help your brain stay focused and fresh.
Have fun! Plan study groups with your friends, or choose essay topics that interest you.
http://www.teenhelp.org/forums/f22-education-careers/
==========
How to make use of leftover Easter chocolate
Easter has come and gone, but thanks to generous family members and friends, you are left with masses of chocolate to contend with. Make use of the chocolate - if it is not gobbled up first - by preparing delectable treats to share. Here are some ideas to inspire you.
A delicious fruity treat: Melt the chocolate, dip strawberries in it, place them on a tray and allow to cool.
Melting moments: Dip cookies in melted chocolate and sprinkle hundreds and thousands on top or try other decorations.
Crispy snack bars: Melt the chocolate, together with some marshmallows, and stir in some Rice Krispies. Spread the mixture on a baking tray or place it in cupcake cases and allow to cool.
Quick and easy mousse: Whip up a pot of cream, and add melted chocolate, gently folding it into the mixture. Place the mixture in serving bowls and refrigerate for 30 minutes. Sprinkle chocolate shavings on top.
Ultimate ice cream: Drizzle melted chocolate over ice cream and add chocolate shavings for a more refined look.
Creamy chocolate milkshake: Chop some chocolate, add two scoops of ice cream and some milk, and blend until it is well combined and smooth.
http://www.teenhelp.org/forums/f184-food-recipes/
==========
Interesting Things (on TeenHelp)
A lot of content is posted to TeenHelp every single day, from threads to articles, social groups to albums. But it is difficult for even the most veteran user to keep on top of it all, so we have selected a few items from among the masses that we thought were interesting to draw your attention to.
==========
Threads
FAQ about deafness.

If you've ever wanted to know more about hearing impairment, this thread contains numerous questions as answered by a young deaf person.
http://www.teenhelp.org/forums/f122-...bout-deafness/
FAQ About Visual Impairment/Blindness
This thread shares much information about visual impairment and blindness from the perspective of a person who's experienced it.
http://www.teenhelp.org/forums/f122-...ent-blindness/
The Hunger Games
The Hunger Games, originally a book, just came out in theatres/cinemas around the world. Have you seen it yet? Share your thoughts on both the movie and book here.
http://www.teenhelp.org/forums/f223-...-hunger-games/
Self-Help books.
How helpful are self-help books to you? Discuss your views on self-help books with other users here!
http://www.teenhelp.org/forums/f14-m...lf-help-books/
==========
Blogs
If you are suffering right now, read this
If you are struggling in life, take time to read this inspiring blog because, together, you can help each other and get better.
http://www.teenhelp.org/blogs/revolu...tive-trig-%5D/
==========
Social Groups
Confessions of the soul
Do you ever wish that you could share your confessions in a non-judgemental environment? Then join this group for support and to help others in the process.
http://www.teenhelp.org/socialgroups...ssions+++soul/
==========
Picture Of The Month

Each month we feature a picture by one of our users. If you would like to see your picture here please contact us by replying to this Newsletter, emailing us at
contact@teenhelp.org
, or messaging our Newsletter Officer (Halcyon) on the website.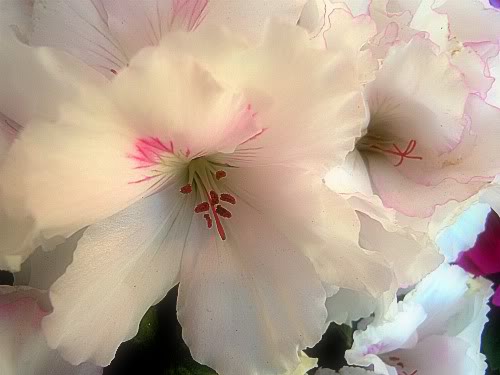 Picture by Willow.
==========
Upcoming events
Discussion: Overcoming communication problems
(Saturday April 21st 2012)
Communication is a two-way process and it is how we interact with the world. Join this discussion to learn how to speak more fluently, without hesitation and stuttering, as well as how to improve your communication skills in your everyday life.
Discussion: Building positive relationships
(Saturday April 28th 2012)
Relationships between family members, friends and significant others each come with their own difficulties, but knowing how to overcome the obstructions to your relationships is essential if they are to be fulfilling for you. Join this discussion to look at how to build positive relationships with those you care about.
Discussion: Achieving positive body image
(Saturday May 5th 2012)
Our body image is how we feel about our bodies, and does not depend on our size or shape. Achieving a positive body image can be difficult, but you are not alone. Join this discussion to learn how to resist the social pressures and the media, and to feel comfortable and good about your body.
Discussion: Maximising your productivity
(Saturday May 12th 2012)
Whether you're in school, university or the world of work, maintaining your productivity is an essential part of life. Join this discussion to learn how to stay focused, plan your workload effectively and fight off the temptation of procrastination.
For more information about upcoming Facilitated Chat Room Discussions (FCRDs), and the times that these discussions will take place, please visit our FCRD page.
http://www.teenhelp.org/chat/discussions/
==========
Statistics
50,000 registered users
With an ever-expanding website, TeenHelp continues to help more and more young people around the world. We now have over 50,000 registered users on our website!
==========
Donate to TeenHelp
In order to continue providing free services to young people around the world, TeenHelp requires a constant income of voluntary donations to support our regular costs. If you are able to, we ask that you please donate any money you can to us, even if it's only a few dollars.
http://www.teenhelp.org/donate/
==========
Follow us on Facebook and Twitter
Our Facebook and Twitter pages are a great place to get a lot of high-quality information. We aim to connect you to interesting organisations, volunteering opportunities, events, news stories, pictures, videos, and more!
Facebook:
http://www.teenhelp.org/facebook
Twitter:
http://www.teenhelp.org/twitter
==========
Editorial team
Editor-in-Chief: Rob
Newsletter Officer/Deputy Editor: Haley (Halcyon)
Assistant Editor: Jessie (eunoia)
Assistant Editor: Rianna (Sunlight.)
Assistant Editor: Lyndsee (Willow.)
==========
Views
841
Comments
2


Comments
Posted April 27th 2012 at 01:41 AM by

survivor16

Posted May 7th 2012 at 11:43 AM by

Coffee.