The TeenHelp Project Blog contains a large collection of information about TeenHelp, and provides a place where you can discuss each news item, including TeenHelp's announcements, notices, and Newsletter releases, among other things.
Newsletter #70 - How to wake up earlier; keeping your hands busy; how to get warm when it's cold.
Posted January 23rd 2016 at 10:02 PM by
TeenHelp
---
TeenHelp Newsletter
TeenHelp Newsletter #70 - January 23rd 2016 -
http://www.teenhelp.org
Welcome to the TeenHelp Newsletter! Our Newsletter contains a lot of useful information about our current work, including updates to our site and services, new resources, details of upcoming events, short bits of advice, interesting links and more!
==========
TeenHelp News
TeenHelp regularly makes changes to its site and services. Some of these are large and noticeable, and others are small and much less so, but each one contributes to the positive development of TeenHelp and how our users experience our community. Below are some of the most recent developments.
==========
Latest articles
(January 6th 2016)
Our team of talented writers bring our users a constant stream of fresh articles to read each month. Articles are being published regularly, so be sure to check regularly to see what we're doing. Some of our latest additions include:
Hooking up safely
"Hooking up", or engaging in sexual activity, with someone is becoming increasingly common. However, it is still important to be sure you are ready to hook up and practice safer sex. Read this article to learn more about hooking up safely.
How to insert tampons
While many people use tampons during their menstrual period, it can be difficult and even scary at first to properly insert the tampon. With practice, though, inserting a tampon becomes easier. This article instructs you on the best ways to insert a tampon.
Helpful hints for training your dog
Training your dog is important to ensure you have a well-behaved dog. It is also useful if you want to teach your dog new tricks. While you may be nervous about training your dog, it does not have to be difficult. This article gives you a place to start if you are looking to train your dog.
http://www.teenhelp.org/articles/
==========
Volunteer Of the Year Award
(December 31st 2015)
TeenHelp is pleased to announce that this year's Volunteer Of The Year Award goes to Dez (
Epiphany.
).
Dez has been a volunteer with TeenHelp for over four years now. Her involvement in TeenHelp has spanned many areas of the site including Forums, HelpLINK, our Newsletter, Articles, as a Project Advisor, a member of committees and taking up a new role as Forums and Community Officer.
In fact it is hard to find an area of TeenHelp that Dez hasn't helped out in at some point and I suspect many of you have encountered her, showing how truly dedicated and widespread her activity has been.
Despite having responsibilities over important areas such as supervising a team of volunteers and moderating, Dez continues to tirelessly provide fantastic advice across the site as well as writing articles and pieces for our Newsletter too!
Her time helping everybody on TeenHelp has been instrumental in keeping the site running this year and I hope she will continued to be involved next year. Congratulations Dez, you really deserve this award! The wonderful prize for this award is receipt of our Deluxe Sponsor incentive.
http://www.teenhelp.org/forums/f2-an...er-year-award/
==========
Staff outstanding contribution awards
(December 31st 2015)
TeenHelp is pleased to announce that this month's Staff outstanding contribution awards go to:
Cassie (Cassado) - Outstanding contribution to Articles.
Cassie has been writing and editing great articles for TeenHelp for some time now and her efforts and passion towards this area are greatly appreciated by users who have read her articles.
Jordan (DanceCommander) - Outstanding contribution to providing support.
Jordan volunteers as a Live Help Mentor where she is known for giving clear and concise advice that those seeking support find extremely helpful in finding alternatives to their situations.
Louise (LlamaLlamaDuck) - Outstanding contribution to supporting Staff.
Although Louise has already received an award for the same thing previously, she continues to be recognised as extremely helpful to other Staff members by tackling problems on the site and providing thorough and timely answers to questions that help volunteers do their jobs.
Congratulations to everybody who received an award!
TeenHelp wouldn't be the same without the dedicated team of staff members; thank you to all who devote their time to helping others around the site.
http://www.teenhelp.org/volunteer/
==========
Resources
TeenHelp works with a range of different organisations and websites in order to help and educate young people. Below is a selection of some of them. For a full list of the organisations we work with, please visit our Resources page.
http://www.teenhelp.org/resources/
==========
The Asexuality Visibility and Education Network
Asexuality is a sexual orientation that is generally defined as someone who does not experience sexual attraction. There is a lot of misunderstanding when it comes to asexuality. The Asexuality Visibility and Education Network aims to educate others about what asexuality means and to create a supportive space for those who identify as asexual.
http://www.asexuality.org/home/
==========
Tips Of The Month
Each month we share small bits of practical advice that you can implement to improve your life or that of others.
==========
Waking up earlier
Waking up is a challenge for a lot of people. It can be tempting to continue to hit snooze and sleep your day away so you don't have to leave the comfort of your warm bed. Here are a few tips to help you wake up earlier.
Keep your alarm away from your bed. If you keep your alarm close to your bed, it is easier for you to hit the snooze button or shut your alarm off all together. Some people don't even remember turning their alarms off. If you keep your alarm away from your bed, you will be forced to leave your bed to switch it off.
Have multiple alarms. You can have multiple alarm clocks all around your room, or you can set multiple on one clock to help ease you into your day. For example, if you're supposed to wake up at 6:00am, you might set your alarms for 5:30am, 5:40am, 5:50am, and finally, 6:00am. You can also consider purchasing a daylight simulation clock so your body can wake up gradually.
Open your curtains. Once you've woken up, open your curtains or your blinds. You can also slowly put on different lights throughout your bedroom. The light acts as a reminder for your body to stay awake.
Drink cold water. This temperature change will cause your body to wake itself up to see what the cause of the temperature change is. It also wakes itself up because it has to make the water warmer.
http://www.teenhelp.org/forums/f16-general-health/
==========
Keeping your hands busy
Keeping your hands busy can help you when you're feeling anxious and it can serve as an alternative to self-destructive behaviours. Here are some things you can keep in your hands when you are anxious. Most items are small enough to bring with you anywhere, such as to counselling sessions or school.
Use a Tangle Toy. Tangle Toys are fun and easy to fidget with. Some, such as DNA Therapy ones, are rubberised with different textures to keep you grounded. Some are wooden blocks that are strung on a stretchy string for you to re-figure and pull at.
Try a rubix cube. You can mindlessly change positions of the different coloured blocks while you are focusing on other things.
Use Play Doh or other putties. Play Doh has a cool sensation and can be easily torn, flatten, or shaped into something else.
Hold a stress ball. Not only does this serve as a good alternative, but it helps exercise different muscles in your arms. Some stress balls emit a calming scent when they are squeezed.
Play with a bracelet or a hair tie. A bracelet or a hair tie is convenient because you can wear it wherever you go.
http://www.teenhelp.org/forums/f205-anxiety/
==========
How to keep warm when it's cold
The winter months can bring about freezing temperatures, and when it's cold, it's difficult to find the energy to do things. Here are some ways to get warm when the temperature drops.
Light some candles. Not only do they look pretty and give a warm glow to your home, they also produce heat. Be careful where you place the candles and never leave them unattended.
Be active. Keep moving to generate heat. Do some simple stretching exercises if you're sitting down, but get up and walk around every so often. Dance to your favourite music or do some star jumps. Even doing household chores such as vacuum-cleaning and washing the dishes can help to keep you warm, as can simply rubbing your hands together to create friction.
Cook a meal. Heat energy from cooking can help to warm you and your surroundings, and you get to eat something nice and warm afterwards! Cook a hearty stew or pie, and maybe bake a cake, then invite some friends around. Some warm conversation and the extra body heat can help to make the room feel toasty.
Drink a warm beverage and avoid alcohol. Holding a cup filled with a warm drink can help to keep your hands warm, while drinking the beverage will help you to feel warmer. It is recommended to avoid drinking alcohol, as the sensation of making you feel warm is only temporary. In fact, it causes your blood vessels to dilate, increasing blood flow to the surface of the skin, which in turn lowers your core temperature, so going outside in the cold after a drink can be dangerous.
Layer your clothes, but choose them carefully. If you get hot from the extra layers, you are more likely to sweat, and when the temperature is low, you'll start to feel colder quicker due to the evaporation of sweat. Wool or polyester are the best fabrics for the base layer, as they absorb the most moisture from your skin. Cotton does not insulate well and draws heat away from the body when wet. A fleece is good for the middle layer, while a breathable and water resistant fabric will be good for the outer layer. Extra layers can be added if necessary. Lastly, don't forget to wear a hat, scarf and gloves before stepping outside.
http://www.teenhelp.org/forums/f16-general-health/
==========
Interesting Things (on TeenHelp)
A lot of content is posted to TeenHelp every single day, from threads to articles, social groups to albums. But it is difficult for even the most veteran user to keep on top of it all, so we have selected a few items from among the masses that we thought were interesting to draw your attention to.
==========
Threads
New Year's Resolutions
For many people, it is a tradition to set goals to complete in the new year. These goals can be anything from getting in shape to pursuing recovery. What are your resolutions for the new year? Share them here.
http://www.teenhelp.org/forums/f126-...s-resolutions/
What device do you use to access TH?
Due to the large amount of technology, there are numerous ways to access TeenHelp, from laptops to smart phones. Talk about your preferred method to access TeenHelp and why it is your favourite in this thread.
http://www.teenhelp.org/forums/f32-c...cess-teenhelp/
What would you do if you won the lottery?
There are endless ways to spend your money if you win the lottery. What would you do with your money if you won the lottery, and why? Share with us here.
http://www.teenhelp.org/forums/f32-c...u-won-lottery/
Stim toys
Some people with anxiety or disabilities such as autism, ADD/ADHD, or sensory processing disorders like to keep toys in their hands to keep them busy. Do you use anything for your hands? What do you use, and what is your favourite?
http://www.teenhelp.org/forums/f122-...254-stim-toys/
==========
Social Groups
Lovers of Nature
Do you enjoy being outside in nature? Join this group to show your appreciation for nature and connect with others who also love the natural world.
http://www.teenhelp.org/socialgroups...overs++nature/
Cat Club
Cats make wonderful pets and are loved by people all over for their grace and independence. If you also love cats, join this group to meet other cat lovers!
http://www.teenhelp.org/socialgroups/g488-cat+club/
==========
Picture Of The Month
Each month we feature a picture by one of our users. If you would like to see your picture here please contact us by replying to this Newsletter, emailing us at
publications@teenhelp.org
, or messaging our Publications Team Leader (Halcyon) on the website.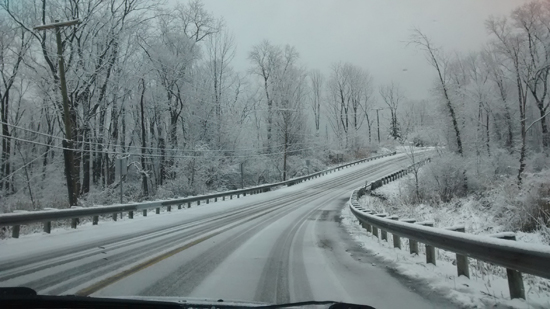 ==========
Upcoming events
Discussion: Building confidence and self-esteem
(Saturday January 23rd 2016)
If you have low confidence or self-esteem you may find yourself unable to carry out certain tasks or feeling that you are disliked by others. These feelings might hold you back and stop you from enjoying life to its fullest. Join this discussion to learn techniques to give your self-esteem a boost, and how to work on building confidence for a more fulfilling lifestyle.
Discussion: Coping with bullying
(Saturday January 30th 2016)
The pressure to conform in order to be accepted is very prevalent in today's society, as is the act of bullying if someone appears to be different in some way. Join this discussion if you are being bullied or pressured into doing something against your will, or to learn more about how to help someone who is being targeted.
Discussion: Managing stress
(Saturday February 6th 2016)
We can feel stressed when there are so many things demanding our attention at once. While a certain amount of stress is necessary, for example, to help us complete an assignment, too much stress can lead to mental health problems. This discussion will teach you how to recognise what triggers your stress, how to help you manage stress, and how to get support for it.
Discussion: Dealing with triggers
(Saturday February 13th 2016)
Triggers are anything that reminds you of negative feelings or makes you want to perform unhealthy or dangerous behaviours. Often these are unavoidable parts of life and are tough to deal with on your own. This discussion will help you learn to control any urges the triggers may cause and how to prevent them from affecting you.
Discussion: Developing good sleeping habits
(Saturday February 20th 2016)
It can be difficult to get enough rest on a regular basis. However, an appropriate amount of sleep is necessary to live a healthy lifestyle; getting too little or too much can be detrimental to your overall health. Join this discussion to share the struggles you face when trying to develop good habits and how you overcome them.
For more information about upcoming Facilitated Chat Room Discussions (FCRDs), and the times that these discussions will take place, please visit our FCRD page.
http://www.teenhelp.org/chat/discussions/
==========
Donate to TeenHelp
In order to continue providing free services to young people around the world, TeenHelp requires a constant income of voluntary donations to support our regular costs. If you are able to, we ask that you please donate any money you can to us, even if it's only a few dollars.
http://www.teenhelp.org/donate/
==========
Follow us on Facebook, Twitter and Tumblr
Our social networking pages are a great place to get a lot of high-quality information. We aim to connect you to interesting organisations, volunteering opportunities, events, news stories, pictures, videos, and more!
Facebook:
http://www.teenhelp.org/facebook
Twitter:
http://www.teenhelp.org/twitter
Tumblr:
http://www.teenhelp.org/tumblr
==========
Editorial team
Publications Team Leader/Editor-in-Chief: Haley (Halcyon)
Senior Newsletter Editor: Cassie (Cassado)
Newsletter Editor: Dez (Epiphany.)
Newsletter Editor: Jenny (coolkid98)
Newsletter Editor: Nicole (eumoirous)
Newsletter Editor: Rishy (Pirouette)
==========
Views
853
Comments
0


Comments