The TeenHelp Project Blog contains a large collection of information about TeenHelp, and provides a place where you can discuss each news item, including TeenHelp's announcements, notices, and Newsletter releases, among other things.
Newsletter #76 - How to treat sunburn; the benefits of obtaining an internship; taking care of your tattoo.
Posted July 16th 2016 at 03:03 PM by
TeenHelp
---
TeenHelp Newsletter
TeenHelp Newsletter #76 - July 16th 2016 -
http://www.teenhelp.org
Welcome to the TeenHelp Newsletter! Our Newsletter contains a lot of useful information about our current work, including updates to our site and services, new resources, details of upcoming events, short bits of advice, interesting links and more!
==========
TeenHelp News
TeenHelp regularly makes changes to its site and services. Some of these are large and noticeable, and others are small and much less so, but each one contributes to the positive development of TeenHelp and how our users experience our community. Below are some of the most recent developments.
==========
Celebrating TeenHelp's eighteenth anniversary
(July 13th 2016)
The transition to adulthood is never an easy one, and it takes a lot of strength and courage to reach out to others, but that is what this community is all about: a place to provide support, guidance and laughter in times of need, as well as to celebrate our successes and achievements. Today, we are pleased to announce that TeenHelp has now been in operation for eighteen years.
TeenHelp is proud of being a safe haven that encourages tolerance and understanding; it is a space where people are treated with kindness, compassion and respect. TeenHelp would not be the same without our hard-working volunteers and users, and we would like to take this opportunity to thank everyone who tirelessly devotes their time to helping others around the site and making TeenHelp what it is. We hope that TeenHelp will continue to be a beacon of hope, strength and support for young people all around the world, for many more years to come.
http://www.teenhelp.org/forums/f2-an...elp-now-adult/
==========
Latest articles
(July 12th 2016)
The Basics of Intersexism
Although the word "intersex" may sound familiar, a lot of people may not know exactly what it means. This article explains the basics of intersexism, including how it is diagnosed, how it is dealt with by those in the medical field, and some of the challenges that intersex individuals may face during their lifetime.
Effective ways to organise rooms
It can be easy to let our living spaces become cluttered and messy, but there are some simple ways to ensure that they remain clear and clutter free. This article gives ideas on how to keep each room organised, as well as listing reasons why it is advisable to do so.
Recycling crayons
Most people throw away broken crayons, but this article gives an alternative - turning broken crayons into new, colourful, homemade ones. Through a simple process broken crayons can be given new life, and you can get back to being creative!
http://www.teenhelp.org/articles/
==========
Resources
TeenHelp works with a range of different organisations and websites in order to help and educate young people. Below is a selection of some of them. For a full list of the organisations we work with, please visit our Resources page.
http://www.teenhelp.org/resources/
==========
The Hideout
The Hideout is a website designed to help children and young people understand what domestic violence is, and how to recognise the signs of abuse. There are separate areas for children, teenagers and adults, each tailored to suit their level of comprehension. The website provides helpful articles on how to deal with the many different feelings you might be experiencing if you are a victim of domestic abuse, as well as a number of helplines for support and advice, and so much more.
http://thehideout.org.uk/
==========
Tips Of The Month
Each month we share small bits of practical advice that you can implement to improve your life or that of others.
==========
Treating sunburn
It's easy to stay out longer than you intended and forget to reapply your sunscreen. Sunburn is painful and unpleasant for almost everyone who experiences it. Here are a few tips to decrease your pain while your skin is healing.
Use aloe vera gel or other lotions that are made for sunburn or skin damage. Aloe helps soothe burns by providing your skin with a cooling sensation. Many sunburn lotions also help moisturise your skin. For additional relief, try storing the lotion in the refrigerator. It is recommended to apply the lotion several times daily, especially before you go to bed.
Take a cool shower or bath to counteract the warmth emitted from your skin. Use wash cloths and other hygiene items with caution, as certain materials can do more damage. Try to stick to basic shower items that do not have a lot of fragrance to decrease additional irritation to your sunburn.
Remove tight fitting clothes. The straps of tank tops and bras, or the force of tight clothing can cause you pain. Wear loose fitting clothing such as over sized t-shirts or sweatpants to stay comfortable. Consider removing clothing before sleeping to avoid more discomfort.
Do not pop blisters. Risk of infection increases because raw skin is exposed to the elements when blisters are popped too early. It also makes the sunburn feel worse. Although it is tempting to pop blisters, try to let them pop on their own.
Monitor your body. Headaches, chronic exhaustion, chills, and fevers can sometimes present themselves after someone gets a sunburn. Some people experience these symptoms because they're sensitive to sunburn, while others have these symptoms due to sun poisoning. See your doctor if you become ill, have large or infected blisters, or if your sunburn covers a large part of your body.
http://www.teenhelp.org/forums/f16-general-health/
==========
The benefits of interning
Whether you are achieving higher education or are trying to enter the work field, an internship can really give you an edge. There are many benefits to obtaining an internship, and it typically is more helpful than just volunteering when you are trying to enter your field.
An internship helps you get involved in your field. When you volunteer, it could be anywhere, but an internship is typically aligned with your preferred field. This not only gives you experience and something to put on a resume, it also is an opportunity for you to learn under the guidance of a supervisor.
An internship allows you to test the waters. Interning can help you decide what type of work you would like to do. You can intern at a few different organisations and find out what you do and don't like about the field you are interested in. For example, you may figure out you prefer direct service rather than office work.
An internship means you are working for the organisation. Interning typically looks better on a resume because you are considered to be an employee, even if you are not being paid. Some internships may even offer compensation! To obtain an internship, you typically have to submit an application and have an interview. This is not usually required for volunteer work, and so interning typically will look better to employers.
An internship helps you make connections. Today's work field often requires you to know people who can recommend you for a job. You've probably heard "it's not what you know but who you know." An internship allows you an entry position in the field, and you can meet people who are employed at the organisation and can provide letters of recommendation when you are applying for a job.
An internship can lead to a job. Some supervisors may even hire you to a paid position if you are doing well at your internship. An internship allows employees to see how you work and what your skills are. If they match up well to the organisation, they may hire you over other applicants.
http://www.teenhelp.org/forums/f22-education-careers/
==========
Tattoo care basics
Getting a new tattoo is an exciting experience. In order to promote the longevity and the fast healing of your new tattoo, it is important to properly care for it while it heals.
Treat your tattoo as if it is an open wound. Be sure to wash your hands before touching the tattoo and avoid having too many people or animals touching the tattoo to prevent exposure to germs. Also avoid exposure to the sun to prevent sunburn on the new tattoo.
Use ointment and lotion on the tattoo. Your artist will likely recommend applying an ointment such as A&D or pawpaw three to five times a day. Use it sparingly; do not cake it on because the tattoo needs air. After a few days you will be able to begin using a scentless lotion instead of the ointment.
Over the first few days it is normal for some ink to come off during the healing process or during sleeping. If this is concerning, sleep on an older set of sheets while the tattoo heals.
Avoid wearing tight clothing if possible. This reduces the risk of rubbing off ink or scabs prematurely. It also helps ensure the tattoo gets the air it needs to heal and prevents compromising blood flow to the area.
Avoid activities such as swimming, taking a bath, or excessively sweating. This could damage the tattoo while it is healing and expose it to germs. Showering while the tattoo is healing is fine, but do not make the water too hot and try not to take excessively long showers.
Do not pick or peel your tattoo. While your new tattoo is healing, it is normal for it to itch or peel. Do not pick at any itchy or peeling spots under any circumstances. Allow the skin to fall off naturally. Picking at the tattoo will cause damage to the tattoo or scar the skin.
If you are unsure of anything about your tattoo or tattoo care, be sure to contact your tattoo artist for clarification.
http://www.teenhelp.org/forums/f27-tattoos-piercings/
==========
Interesting Things (on TeenHelp)
A lot of content is posted to TeenHelp every single day, from threads to articles, social groups to albums. But it is difficult for even the most veteran user to keep on top of it all, so we have selected a few items from among the masses that we thought were interesting to draw your attention to.
==========
Threads
Opinions on Windows 10
Windows 10 has been out for a while now but not everyone has upgraded to the new operating system. Get opinions from those who already use Windows 10 before making the decision to upgrade.
http://www.teenhelp.org/forums/f24-t...-windows-10-a/
Yet another book suggestion thread!
Do you like to read? Finding a book that you can't put down can be tough. Come get suggestions for some good reads and give some of your own!
http://www.teenhelp.org/forums/f198-...estion-thread/
Future children's name
Some people like to be spontaneous, while others plan ahead. If you have already picked out names for your future children, share them here. If not, see what others have decided, and maybe get some ideas for yourself!
http://www.teenhelp.org/forums/f35-g...hildrens-name/
==========
Social groups
Mental Freedom Players
Many people struggle with issues such as bullying, self harm, or substance use. This group allows users to come together and support one another through what is going on in their lives, allowing them to lessen the burden they are feeling.
http://www.teenhelp.org/socialgroups...eedom+players/
The Cool and Hip Club (CHC)
TeenHelp has a wide variety of members with different interests. The Club's rules state that being a member of the site automatically makes you cool and hip. Join this group to meet some of our other cool and hip users.
http://www.teenhelp.org/socialgroups...lub+%28chc%29/
==========
Picture Of The Month
Each month we feature a picture by one of our users. If you would like to see your picture here please contact us by replying to this Newsletter, emailing us at
publications@teenhelp.org
, or messaging our Newsletter Officer (Vargulf) on the website.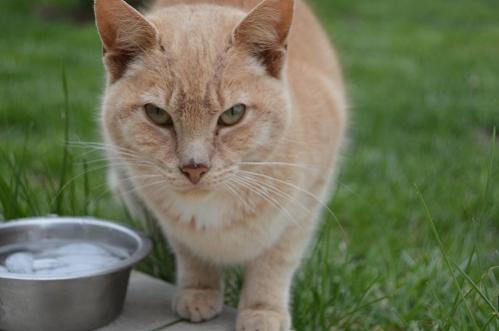 Picture by
Cassado
==========
Upcoming events
Discussion: Online safety
(Saturday July 23rd 2016)
Going online can be fun and sociable. We often use the Internet for school, work or just to check our Facebook pages. But though we may think it's safe, this isn't always the case; hackers and predators may lurk in cyberspace undetected, and be a nuisance for us in both our online and offline lives. This discussion will help you learn how to stay safe online and avoid being victimised by those out to hurt you.
Discussion: Dealing with triggers
(Saturday July 30th 2016)
Triggers are anything that reminds you of negative feelings or makes you want to perform unhealthy or dangerous behaviours. Often these are unavoidable parts of life and are tough to deal with on your own. This discussion will help you learn to control any urges the triggers may cause and how to prevent them from affecting you.
Discussion: Sexual health
(Saturday August 6th 2016)
Looking after our sexual health is an important aspect of living a healthy lifestyle, and our general well-being; poor sexual health can have both physical and emotional consequences. Sexually Transmissible Infections (STIs) are on the rise among young people, so it's important to be aware of the risks of sex and how to protect yourself and your partners from them. Join this discussion to learn about safe sex, STIs, contraception, and more.
Discussion: Self harm
(Saturday August 13th 2016)
Self harm is a significant problem for many young people today. This discussion will explore alternatives, solutions and ways to seek advice in the face of this widespread and often misunderstood issue.
Discussion: Building positive relationships
(Saturday August 20th 2016)
Relationships between family members, friends and significant others each come with their own difficulties, but knowing how to overcome the obstructions to your relationships is essential if they are to be fulfilling for you. Join this discussion to look at how to build positive relationships with those you care about.
http://www.teenhelp.org/chat/discussions/
==========
Donate to TeenHelp
In order to continue providing free services to young people around the world, TeenHelp requires a constant income of voluntary donations to support our regular costs. If you are able to, we ask that you please donate any money you can to us, even if it's only a few dollars.
http://www.teenhelp.org/donate/
==========
Follow us on Facebook, Twitter and Tumblr
Our social networking pages are a great place to get a lot of high-quality information. We aim to connect you to interesting organisations, volunteering opportunities, events, news stories, pictures, videos, and more!
Facebook:
http://www.teenhelp.org/facebook
Twitter:
http://www.teenhelp.org/twitter
Tumblr:
http://www.teenhelp.org/tumblr
==========
Editorial team
Publications Team Leader/Editor-in-Chief: Haley (Halcyon)
Newsletter Officer: Chess (Vargulf)
Senior Newsletter Editor: Cassie (Cassado)
Newsletter Editor: Dez (Epiphany.)
Newsletter Editor: Jenny (coolkid98)
Newsletter Editor: Nicole (eumoirous)
==========
Views
497
Comments
0

Comments