The TeenHelp Project Blog contains a large collection of information about TeenHelp, and provides a place where you can discuss each news item, including TeenHelp's announcements, notices, and Newsletter releases, among other things.
Newsletter #85 - Cleaning effectively; finding volunteering opportunities; creative ways to remember a lost loved one.
Posted April 19th 2017 at 06:50 PM by
TeenHelp
---
TeenHelp Newsletter
TeenHelp Newsletter #85 - April 19th 2017 -
http://www.teenhelp.org
Welcome to the TeenHelp Newsletter! Our Newsletter contains a lot of useful information about our current work, including updates to our site and services, new resources, details of upcoming events, short bits of advice, interesting links and more!
==========
TeenHelp News
TeenHelp regularly makes changes to its site and services. Some of these are large and noticeable, and others are small and much less so, but each one contributes to the positive development of TeenHelp and how our users experience our community. Below are some of the most recent developments.
==========
Picture Of The Month submissions
(April 15th 2017)
TeenHelp's Newsletter showcases pictures from our own users each month, sharing their talents and passions. If you would like your creations to be featured, please email us at
publications@teenhelp.org
with your submissions. We're not just looking for photographs, but also drawings, paintings and other pictures, too.
http://www.teenhelp.org/newsletter/
==========
Latest articles
(April 4th 2017)
Our team of talented writers bring our users a constant stream of fresh articles to read each month. Articles are being published regularly, so be sure to check regularly to see what we're doing. Some of our latest additions include:
How to start a book club
Book clubs are a great way for people who love to read to come together to read and discuss the books that interest them. This article will discuss how you can start your own book club.
Guatemala Shelter Fire
On March 8, 2017, a tragic fire hit a youth centre in a small city in Guatemala as the result of a riot that broke out due to the poor conditions in the shelter. Read this article to learn more about the fire and its aftermath.
A List of Cages: A review
A List of Cages is a book by Robin Roe about a friendship between two boys and how it begins to blossom. This article is a book review that describes the aspects of the book. Check out this review to decide if you want to read the book.
What is fibromyalgia?
Fibromyalgia is an incurable disease that is mostly known for the intense pain it causes. Some people do not know about fibromyalgia and what people with the disorder experience. Read this to learn more about fibromyalgia, its symptoms, and what those who are affected do to cope with the disease.
http://www.teenhelp.org/articles/
==========
Resources
TeenHelp works with a range of different organisations and websites in order to help and educate young people. Below is a selection of some of them. For a full list of the organisations we work with, please visit our Resources page.
http://www.teenhelp.org/resources/
==========
Hopeline
Hopeline (Kristin Brooks Hope Center), based in the USA, was created in 1998 after the suicide of its founder's wife and has been supporting millions of people ever since. It raises awareness that depression is treatable and suicide is preventable. Hopeline initially created a hotline, which is answered by volunteers who are trained in crisis intervention, but now also helps people via online chat and on college campuses. The website also contains educational resources about mental health issues, as well as other hotlines and useful links.
http://www.hopeline.com
==========
Tips Of The Month
Each month we share small bits of practical advice that you can implement to improve your life or that of others.
==========
How to clean effectively


Cleaning is a dreaded and boring process for many people. Here are some ways to make cleaning more efficient and less anxiety provoking.
Keep up with cleanliness on a daily basis. Small gestures such as putting shoes and coats away, or sweeping the kitchen floor can make a difference. Keeping up with cleanliness daily can help contribute to the bigger picture. Later, cleaning a room or an area of the house can take half the time, thus allowing you to tend to other things that are important to you.
Organise the way you clean. Instead of doing all of your cleaning in one day, spread it out. For instance, you can decide to thoroughly clean the bathrooms on Monday's, and clean the kitchen on Wednesdays. This can decrease your dread while allowing you to conform to a schedule.
Clean around your trash pickup day. It is easy to accumulate trash when cleaning, whether it is from the room itself or from the act of cleaning (e.g. dirty paper towels). If you have a particularly cluttered or messy room, try cleaning around your trash pickup day so your trash doesn't sit around for too long.
Clean when you feel energised. Feeling energised makes cleaning faster and less agitating. Cleaning often involves a lot of body movement, so it is important to clean when you feel up to it as opposed to overdoing yourself. For example, you may decide to vacuum all the carpeted rooms while you have the most energy. Later, when you're tired, you could decide to do something less strenuous such as wiping the counters or sweeping.
Do things to make cleaning fun. Time always flies when you're having a little fun. Consider listening to music and dancing around, or competing with someone. See who can pick up a room the fastest.
http://www.teenhelp.org/forums/f219-lifestyle/
==========
How to find volunteer opportunities
Many people enjoy volunteering within their community. However, some people do not know where to start looking to find these opportunities. This tip will outline some ways you can go about finding volunteer opportunities in your area.
Get involved on your high school or college campus. Many schools have volunteer clubs of some kind. Sometimes these clubs open you up to the numerous volunteer opportunities in your area. Other times the volunteer clubs set up opportunities with their members so they can go around and volunteer within the community such as feeding the homeless or cleaning up a park.
Utilise the many volunteering websites that exist. There are several volunteer websites that will match you to numerous volunteer opportunities within your area. The website will have you set up a profile, outline some of your volunteer interests and then they will give you a list of places you can look into.
Visit the charity's/organisation's website. If you have an idea about where you would like to volunteer such as at the library or with the hospital, the best thing to do is visit their website because usually they will have a page dedicated to volunteers. When you go to the volunteer page it will tell you how you will be able to become a volunteer such as how to apply or allowing you to submit an online application.
http://www.teenhelp.org/forums/f22-education-careers/
==========
Creative ways to remember a lost loved one
When a friend or loved one passes away, holding onto their memories can prove to be difficult. The following lists a few suggestions to help keep the fond memories alive in your heart.
Write down memories of your loved one. Sometimes after someone passes away, it feels as though each day makes it more and more difficult to remember them. Start a list of your favourite memories of your loved one; your list can be a constant work in progress and you can refer to it when you're feeling low.
Start a scrapbook. You can use your list of memories and any pictures you may have to start a scrap book. You can include stickers, captions, or whatever is most important to you. Creating a scrapbook is a crafty way to remember someone.
Visit old places. Did you and your loved one ever visit a special place, such as a creek or a park? Revisit those places and reflect on the time you had together. The areas you visit can become a safe place, or a place where you feel safe to think and remember.
Continue traditions you held with your loved one. What traditions, if any, did you engage in? Perhaps you went camping every year or baked certain foods on Christmas Eve. Continue these traditions on your own or with a close friend or family member. You could even pass these traditions onto someone else.
Talk to someone about your loved one. If you're missing your loved one, it is likely that someone else misses them as well. Discuss memories with someone who also knew your loved one. In addition to talking to someone else, you can try talking to your loved one themselves. Though the deceased do not talk back, many people find talking to them useful. You could try talking out loud, in your mind, or through writing a letter.
http://www.teenhelp.org/forums/f19-death-grieving/
==========
Interesting Things (on TeenHelp)
A lot of content is posted to TeenHelp every single day, from threads to articles, social groups to albums. But it is difficult for even the most veteran user to keep on top of it all, so we have selected a few items from among the masses that we thought were interesting to draw your attention to.
==========
Threads
Living in Dorms Tips?
Everything to consider when living in a dorm can sometimes be nerve-wracking. This thread offer tips and suggestions to make dorm life a little easier.
http://www.teenhelp.org/forums/f22-e...ng-dorms-tips/
13 Reasons Why
Netflix has recently premiered
13 Reasons Why
, a series based on a novel about the events that lead up to someone's suicide. Have you watched any of the episodes? Share your thoughts on the show's content here.
http://www.teenhelp.org/forums/f223-...3-reasons-why/
Butternut Pumpkin, Sage and Coconut Soup
A user shared a recipe that she enjoys during the autumn and winter months. This vegan soup is made with butternut pumpkin, sage leaves, and more. Check out this thread if you're interested in trying a new recipe.
http://www.teenhelp.org/forums/f184-...-coconut-soup/
OMG! Spread the good news!
It can sometimes feel difficult to make progress in recovery. Though progress is difficult, it is not impossible to achieve. Read about this user's road to recovery and know that you can make progress as well.
http://www.teenhelp.org/forums/f15-e...ead-good-news/
==========
Social groups
Football & Soccer Lovers
Do you have an interest in sports like football or soccer? This social group is for sports players and fans alike. Share your experiences with others about playing soccer or football and talk about your favourite teams and why.
http://www.teenhelp.org/socialgroups...soccer+lovers/
==========
Picture Of The Month
Each month we feature a picture by one of our users. If you would like to see your picture here please contact us by replying to this Newsletter, emailing us at
publications@teenhelp.org
, or messaging our Newsletter Officer (Psychomachia.) on the website.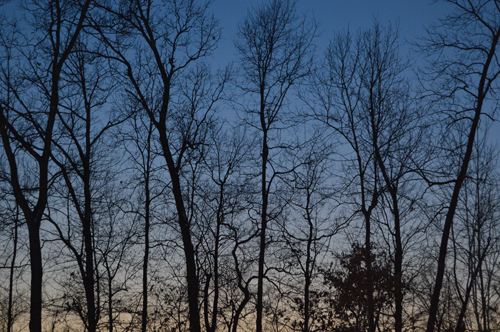 Picture by
Cassado
==========
Donate to TeenHelp
In order to continue providing free services to young people around the world, TeenHelp requires a constant income of voluntary donations to support our regular costs. If you are able to, we ask that you please donate any money you can to us, even if it's only a few dollars.
http://www.teenhelp.org/donate/
==========
Follow us on Facebook, Instagram, Tumblr and Twitter
Our social networking pages are a great place to get a lot of high-quality information. We aim to connect you to interesting organisations, volunteering opportunities, events, news stories, pictures, videos, and more!
Facebook:
http://www.teenhelp.org/facebook
Instagram:
http://www.teenhelp.org/instagram
Tumblr:
http://www.teenhelp.org/tumblr
Twitter:
http://www.teenhelp.org/twitter
==========
Editorial team
Publications Team Leader/Editor-in-Chief: Haley (Halcyon)
Newsletter Officer: Chess (Psychomachia.)
Senior Newsletter Editor: Cassie (Cassado)
Newsletter Editor: Chantal (WretatsyRemedial)
Newsletter Editor: Dez (~*Just Keep Swimming*~)
Newsletter Editor: Jenna (~Abibliophobe~)
Newsletter Editor: Sammi (Metanoia.)
==========
Views
577
Comments
0

Comments