The TeenHelp Project Blog contains a large collection of information about TeenHelp, and provides a place where you can discuss each news item, including TeenHelp's announcements, notices, and Newsletter releases, among other things.
Newsletter #50 - Volunteer at TeenHelp; learn about Autism Spectrum Disorder; how to work toward a specific goal.
Posted May 18th 2014 at 09:44 AM by
TeenHelp
---
TeenHelp Newsletter
TeenHelp Newsletter #50 - May 18th 2014 -
http://www.teenhelp.org
Welcome to the TeenHelp Newsletter! Our Newsletter contains a lot of useful information about our current work, including updates to our site and services, work with our partners and affiliates, details of upcoming events, short bits of advice, interesting links and more!
==========
TeenHelp News

TeenHelp regularly makes changes to its site and services. Some of these are large and noticeable, and others are small and much less so, but each one contributes to the positive development of TeenHelp and how our users experience our community. Below are some of the most recent developments.
==========
Volunteers needed
(May 15th 2014)
TeenHelp is run entirely by volunteers and we always welcome new people to join and help us out. We have a range of different roles and tasks available. If you are interested in providing support and advice, you could become a HelpLINK Mentor or Live Help Operator. If you would like to help new users familiarise themselves with TeenHelp and feel like part of the community, you could become a Buddy. If you enjoy leading discussions, why not consider becoming a Chat Mentor? Or, if you enjoy sharing useful information with others, you could take a look at our Videos or Social Networking Teams. Once a Staff volunteer, you then have the opportunity to progress by applying for additional roles such as Moderator to keep the community safe, Newsletter Editor to keep people informed, or one of our committees to help run TeenHelp at a higher level. For further details please visit our Volunteer page.
http://www.teenhelp.org/volunteer/
==========
Latest articles
(May 1st 2014)
Our team of talented writers bring our users a constant stream of fresh articles to read each month. Articles are being published regularly, so be sure to check regularly to see what we're doing. Some of our latest additions include:
The Armenian Genocide
In the early parts of the 20th century, there was a violent conflict between the Ottoman Empire and the Armenian population, which resulted in high casualties and a lingering sense of unease. This article outlines the nature and causes of the genocide, as well as the aftermath.
Understanding the effects of sexual abuse on your partner
It can be hard for someone in a relationship with a victim of sexual abuse to be able to understand their partnerís particular needs. This article lists some simple but thoughtful tips to follow in order to best support your partner, as well as some words of warning regarding what not to do.
What is Autism Spectrum Disorder?
Autism Spectrum Disorder is something that many people are aware of, but few understand. This article reveals some of the basics, such as symptoms, diagnosis, and risk factors, as well as some sobering thoughts about the way we consider such disorders.
http://www.teenhelp.org/articles/
==========
Latest videos
(April 27th 2014)
Due to the hard work of our Videos Team, over the last several months we have seen many great additions to our Videos section. More videos are being added all the time, so check regularly to see all our favourite picks! Some of our latest additions include:
Addiction to work
Work addiction is becoming more prevalent in todayís society, typically due to financial pressures. This video will cover what a work addiction is, what the drawbacks or symptoms of it are, and what is the treatment is.
How to stop binge eating
There are many different ways to stop binge eating. This video takes a unique approach to getting yourself to stop binge eating, by utilising your feelings and basic abilities. Watch this video to learn more.
Dealing with bosses
Sometimes we may have to deal with difficult bosses throughout the course of our career. In this video, Dr. Debra Davenport discusses some helpful tips to work with, and how to mediate your relationship with your boss.
How to get along with your boyfriend's friends
Though you may have a good relationship with your boyfriend, unsuccessfully dealing with his friends may prove to be a deal breaker. Watch this video to learn about how to get along with his friends, which ones to avoid, and how his and your friends play a role in your relationship.
How to treat a sunburn with lemon
Sometimes we forget to apply protective lotion before we leave the house and find ourselves moderately sunburned by the time we arrive home. Watch this video to look at a unique and cost efficient way to treat your sunburn.
http://www.teenhelp.org/videos/latest/
==========
Affiliates
TeenHelp works with a range of different organisations and websites in order to help and educate young people. Below is a selection of some of them. For a full list of the organisations we work with, please visit our Resources page.
http://www.teenhelp.org/resources/
==========
PTSD Coach
PTSD Coach is a free mobile application that was developed by the United States Veteran Affairs Office to aid military service members with Post Traumatic Stress Disorder (PTSD) recovery. However, as PTSD cases began to rise in the United States, the government released the application to allow all those who struggle with PTSD to get help. By using the PTSD Coach application, you are provided with resources ranging from educational awareness about PTSD to getting professional care. PTSD Coach also offers you tools for relaxing, positive self-talk, anger management techniques, and much more. PTSD Coach is considered suitable for people aged 12 and over, and is very user friendly.
Available for free on Apple and Android devices through their application store.
==========
Tips Of The Month
Each month we share small bits of practical advice that you can implement to improve your life or that of others.
==========
Working toward a specific goal
Achieving a goal can be one of the hardest tasks to do, especially when you donít know where to start or how to get to the finish line. Goals come in many different shapes and sizes, and can range from easily achievable things to something that seems nearly impossible. All goals, however, require work. Here are some beneficial tips to reach your intended goal.
Clearly write out what your goal is. Whatever your goal may be, write it down and place it where you can see it on a daily basis.
Find out what walls you will have to climb over. In simple terms, what steps do you need to take to reach this goal, and what possible issues or problems may occur when attempting to reach it? So, for example, if you want to buy a new car, not getting extra hours at work may be a wall that you will have to climb. Once you determine what walls you need to get over, take a look at all the different ways you can go about solving the problem. Back to the car example, picking up a second job would be a solution to getting more work hours.
Remind yourself why you want to achieve the goal in the first place. Sometimes during the process of working towards the goal, we get discouraged and we forget why we even wanted to achieve that particular goal. Write down the reasons of why you want to reach that goal to continually motivate yourself through rough times.
Take the necessary steps toward the goal. People often just stop after doing the above three steps. While the above three steps are necessary for your success, they alone wonít accomplish the goal. Take the steps needed to work towards the goal and put in the same amount of effort, time, and determination that you think it deserves. And yes, in some situations, you have to be willing to sacrifice things to get what you want, but in the end you will only get what you've earned.
http://www.teenhelp.org/forums/f126-goals-ambitions/
==========
The benefits of house plants
If you are thinking about ways to brighten up your house this spring, then consider bringing house plants into your home, not only for their colour, but for the health benefits, too. Here are a selection of house plants and their benefits.
Snake plant - This plant is ideal for the bedroom, as it converts carbon dioxide into oxygen at night. It also helps to purify the air by filtering formaldehyde and benzene, which can be found in some toiletries, making the bathroom another ideal location. It does not take a lot to look after this plant, as it requires little water.
Orchids - These plants can bring a calming yet colourful cheer into any room. They are particularly good for bedrooms as they also release oxygen at night.
Aloe Vera - This plant is good for improving the quality of air indoors, as well as its healing properties. The gel contained within its leaves has been known to help heal cuts and burns, and has a soothing effect on sunburn. It is also another plant that does not need a lot of water, is very easy to grow, and you can even cultivate more plants from it.
English Ivy - This plant is effective in removing a considerable amount of airborne mould, making it good in damp conditions. It also helps to purify the air.
Gerbera Daisies - These vibrant flowering plants are usually available in red, orange, yellow or pink, and have the added bonus of removing benzene and other toxic chemicals, as well as releasing oxygen at night.
Caution: Some plants are poisonous, so keep them away from pets and young children.
http://www.teenhelp.org/forums/f219-lifestyle/
==========
Interesting Things (on TeenHelp)
A lot of content is posted to TeenHelp every single day, from threads to articles, social groups to albums. But it is difficult for even the most veteran user to keep on top of it all, so we have selected a few items from among the masses that we thought were interesting to draw your attention to.
==========
Threads
Writing a speech
It can be difficult to know what to include in a valedictory speech. Read this thread for some tips, and to add your ideas.
http://www.teenhelp.org/forums/f22-e...riting-speech/
What makes you feel good?
We often forget the things in life that make us feel good, but turning to those very things can help us get through difficult times. What makes you happy?
http://www.teenhelp.org/forums/f29-g...you-feel-good/
Why is it okay to lie to children about Santa?
Traditions tend to get passed down in society. Do you think it's unethical to lie to children about Santa? Share your views here, and see what others have to say.
http://www.teenhelp.org/forums/f38-c...n-about-santa/
Easy healthy recipes
Sometimes you just can't find the time to prepare a complicated meal. Discover some easy healthy recipes here, and suggest some of your own.
http://www.teenhelp.org/forums/f184-...althy-recipes/
==========
Blogs
A message to everyone from Mark
Originally posted by AnInspirationalBeliever, this motivational message is a must read for all. If you are struggling, it may help inspire you into action and empower you to change the situation that you are in.
http://www.teenhelp.org/blogs/neverm...everyone-mark/
Well hi!
A user returns to TeenHelp, after some time away, with an update on the changes that have taken place in her life since she last visited; proof that things really do get better.
http://www.teenhelp.org/blogs/blumem...37983-well-hi/
==========
Social Groups
Don't let them break you
Throughout our lives, we encounter many people, some of whom may be cruel. Join this group for support, and to discuss how to stand up to people. Unleash your strong side; you are stronger than you may realise.
http://www.teenhelp.org/socialgroups...hem+break+you/
PTSD Support
If you are suffering from post-traumatic stress disorder, this group is here to remind you that you need not suffer alone. Join this group to receive support, to share your experiences, and to find out what coping strategies have worked for others.
http://www.teenhelp.org/socialgroups...sd+support%21/
==========
Picture Of The Month
Each month we feature a picture by one of our users. If you would like to see your picture here please contact us by replying to this Newsletter, emailing us at
contact@teenhelp.org
, or messaging our Newsletter Officer (Halcyon) on the website.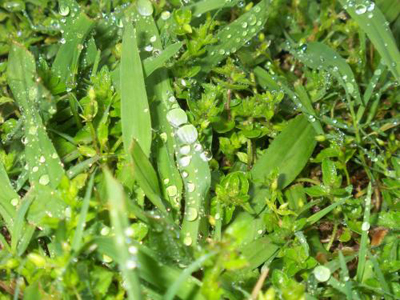 Picture by Christabel
==========
Upcoming events
Discussion: Building positive relationships
(Saturday May 24th 2014)
Relationships between family members, friends and significant others each come with their own difficulties, but knowing how to overcome the obstructions to your relationships is essential if they are to be fulfilling for you. Join this discussion to look at how to build positive relationships with those you care about.
Discussion: Effective study skills
(Saturday May 31st 2014)
If you are aspiring to achieve good grades throughout your school life, it is important to adopt effective study skills. This discussion will help you to develop good study habits, including creating the optimum study environment, avoiding distractions, time management, and more, as well as answering any questions that you may have.
Discussion: Maximising your productivity
(Saturday June 7th 2014)
Whether you are in school, university or the world of work, maintaining your productivity is an essential part of life. Join this discussion to learn how to stay focused, plan your workload effectively and fight off the temptation of procrastination.
Discussion: Achieving positive body image
(Saturday June 14th 2014)
Our body image is how we feel about our bodies, and does not depend on our size or shape. Achieving a positive body image can be difficult, but you are not alone. Join this discussion to learn how to resist the social pressures and the media, and to feel comfortable and good about your body.
For more information about upcoming Facilitated Chat Room Discussions (FCRDs), and the times that these discussions will take place, please visit our FCRD page.
http://www.teenhelp.org/chat/discussions/
==========
Donate to TeenHelp
In order to continue providing free services to young people around the world, TeenHelp requires a constant income of voluntary donations to support our regular costs. If you are able to, we ask that you please donate any money you can to us, even if it's only a few dollars.
http://www.teenhelp.org/donate/
==========
Follow us on Facebook, Twitter and Tumblr
Our social networking pages are a great place to get a lot of high-quality information. We aim to connect you to interesting organisations, volunteering opportunities, events, news stories, pictures, videos, and more!
Facebook:
http://www.teenhelp.org/facebook
Twitter:
http://www.teenhelp.org/twitter
Tumblr:
http://www.teenhelp.org/tumblr
==========
Editorial team
Newsletter Officer/Editor-in-Chief: Haley (Halcyon)
Assistant Editor: Chris (Chris)
Assistant Editor: Sammi (Masquerade.)
Assistant Editor: Chess (Mercicle.)
==========
Views
452
Comments
0

Comments