The TeenHelp Project Blog contains a large collection of information about TeenHelp, and provides a place where you can discuss each news item, including TeenHelp's announcements, notices, and Newsletter releases, among other things.
Newsletter #56 - Myths about bullying; how to improve your memory; developing a believable fictional character
Posted November 19th 2014 at 09:41 PM by
TeenHelp
---
TeenHelp Newsletter
TeenHelp Newsletter #56 - November 19th 2014 -
http://www.teenhelp.org
Welcome to the TeenHelp Newsletter! Our Newsletter contains a lot of useful information about our current work, including updates to our site and services, work with our partners and affiliates, details of upcoming events, short bits of advice, interesting links and more!
==========
TeenHelp News
TeenHelp regularly makes changes to its site and services. Some of these are large and noticeable, and others are small and much less so, but each one contributes to the positive development of TeenHelp and how our users experience our community. Below are some of the most recent developments.
==========
Latest articles
(November 5th 2014)
Our team of talented writers bring our users a constant stream of fresh articles to read each month. Articles are being published regularly, so be sure to check regularly to see what we're doing. Some of our latest additions include:
Menstruation
Menstruation is an important function of a woman's body to prepare her for pregnancy. This article explains what menstruation is, what to expect during a menstrual period, and how to fight the discomfort it can bring.
Grief: what to expect after someone has died
Grief is a common experience, but what this experience actually entails varies from person to person. This article presents things to expect after a loved one has died, explains the grieving process, and offers ways to take an active role in healing from loss.
Debunking the myths of bullying
Bullying is seen in various places by many people, yet many seem wary to reach out. This article discusses the myths surrounding bullying that may prevent one from asking for help and offers truths to explain how these popular ideas are not actually facts.
Remember, Remember, the 5th of November
In the UK, November 5th is a day to celebrate with bonfires and fireworks. However, there is a history behind the parties. Read this article to find out about the story of Guy Fawkes and why the 5th of November has never been forgotten.
http://www.teenhelp.org/articles/
==========
Affiliates
TeenHelp works with a range of different organisations and websites in order to help and educate young people. Below is a selection of some of them. For a full list of the organisations we work with, please visit our Resources page.
http://www.teenhelp.org/resources/
==========
OnWatch
OnWatch is an application that is designed for teens at risk for sexual violence and domestic abuse. The OnWatch application gives the person the ability to protect themselves and provide support to their peers by instantly and discreetly connecting them to the people they need the most. OnWatch can transmit critical information to emergency personnel, friends, or family by phone, email, text, and social media. OnWatch is highly customisable and comes with panic modes, timers, and alerts that can benefit you during an emergency. OnWatch is considered suitable for people aged 12 and over, and is very user friendly.
Available for free on Apple and Android devices through their application stores.
==========
Tips Of The Month
Each month we share small bits of practical advice that you can implement to improve your life or that of others.
==========
How to develop a believable fictional character
It can be quite easy to come up with the basis for a character: their appearance, background, maybe some of their personality. However, it can be a lot more challenging to make these characters believable. Here are some tips on how to develop your character so you don't end up with a Mary Sue.
Make a list of things your reader will never know about your character. It may sound silly - why would you need to keep things from your reader? - but it can help to inform your character and make them more 'real' to you, which will make it easier for you to write them.
Be sure to ask the 'big' and the 'little' questions. Big questions include "What is my character's motivation?" and "What would they be willing to die for?", while little questions can be anything from "What is my character's favourite colour?" to "What was the name of their childhood pet?" The more questions you can answer, the better you will know your character.
Interview your character. Write Q&A sessions with them, talk out loud to them (if you don't mind seeming a bit eccentric), or write practice scenes with them to get a feel for how your character would react in different situations.
Make a character profile. This can list such information as physical appearance, background, personality, and anything else you feel is important. This can help you to keep track of your character's attributes, and provides a handy reference guide when you're writing.
http://www.teenhelp.org/forums/f40-self-expression/
==========
Improving your memory
At times, the human mind can be sketchy and unreliable when it comes to remembering facts and figures. Other times, in a rush to do something else, we may just forget where we placed our keys. However, we can improve our memory, provided that we are not suffering from memory loss due to a medical condition. Here are some techniques to get you started.
Exercise your brain. Try brain training games, learn how to play an instrument, or challenge yourself to something that's outside of your comfort zone.
Use mnemonics to help you learn, such as:

Chunking - remember long lists of numbers or other information by breaking it down into smaller chunks.
Acronym - take each first letter and turn it into a memorable phrase. For example, if you want to learn the colours of the rainbow in decreasing wavelengths, "Richard Of York Gave Battle in Vain", which translates to Red, Orange, Yellow, Green, Blue, Indigo and Violet.
Rhyming - turn a fact into a rhyme, for example, "I before E, except after C" (although there are some exceptions to this rule). Or try making up a song in the tune of a memorable nursery rhyme.
Visualising - use imagery to recall facts by associating an image with a word.

Review what you have already learnt. Repeat information out loud and write it down as well. Perhaps you could even try teaching a friend, or paraphrasing something your teacher has taught you.
Eat healthily. Studies show that omega-3 fatty acids in food aid learning and memory. Good sources include salmon, flax seeds, walnuts, and more. Also, eat more fruit and vegetables containing antioxidants, such as blueberries, strawberries, artichokes and spinach.
Get enough sleep, as this helps to improve mental performance.
http://www.teenhelp.org/forums/f16-general-health/
==========
Thanksgiving treats
Thanksgiving, one of the most wonderful times of the year next to Christmas, is coming up in almost a week. It's a wonderful time for close friends and family to get together and enjoy a delicious meal. While the turkey is always there, coming up with side dishes could be challenging at times. Here are some sides to consider.
Sweet potato casserole – consists of baked mashed potatoes, granulated sugar, cornflakes, as well as pecans.
Classic sage and onion stuffing – ingredients include 4 tablespoons of unsalted butter,1 pound of yellow onions, 4 stalks of diced celery, garlic, and chopped fresh sage leaves.
Cheese stuffed garlic rolls – made by using 1 pound of dough, lots of mozzarella cheese, 2 tablespoons of butter, Italian seasoning, garlic, and Parmesan cheese.
For dessert – Nutmeg cheesecake – requires 7 hours of baking time. Ingredients include 3 tablespoons of butter, 2 pounds of fresh cream cheese, 1 teaspoon of vanilla, ¼ teaspoon of almond extract, a very small amount of sugar, salt, and 4 eggs to bake.
http://www.teenhelp.org/forums/f184-food-recipes/
==========
Interesting Things (on TeenHelp)
A lot of content is posted to TeenHelp every single day, from threads to articles, social groups to albums. But it is difficult for even the most veteran user to keep on top of it all, so we have selected a few items from among the masses that we thought were interesting to draw your attention to.
==========
Threads
Getting the most out of therapy
Many of us have had therapy, are currently in therapy, or are considering therapy. One user has posted some very helpful tips and links to articles, which will help you to get the most out of therapy.
http://www.teenhelp.org/forums/f14-m...t-out-therapy/
Do you want children?
Have you thought about whether or not you want children? Post your thoughts here, and see what other people have to say.
http://www.teenhelp.org/forums/f7-pr...want-children/
Do you cry when watching TV shows/films?
Do you find that films and TV shows make you cry? Which ones stir up the most emotions? Let others know here.
http://www.teenhelp.org/forums/f223-...v-shows-films/
The making friends thread
Making friends isn't always easy. This thread is a great way to meet people and make friends, especially if you are new to TeenHelp.
http://www.teenhelp.org/forums/f32-c...riends-thread/
==========
Albums
Be thankful and be happy
At some point, we all need motivation to appreciate what we have. It can be difficult to focus on the positives, but it can truly raise our spirits. Check out this user's album for some inspiring quotes and pictures.
http://www.teenhelp.org/albums/~crea...nkful+++happy/
My photographs
This user shares some of her beautiful photography, focusing on her pets. Take a look at this album to see her edited pictures which are full of colour and life.
http://www.teenhelp.org/albums/sloge...y+photographs/
==========
Blogs
It's going to be okay
We all have times when things seem to keep getting worse and worse. This user shares that life can get better with time, especially after learning and growing as a person.
http://www.teenhelp.org/blogs/mrs.+p...ts-going-okay/
==========
Social Groups
Let's join hands to save the world
It can be said that people as a whole have negatively impacted the environment. However, it is possible to be kind to the world around us. Join this group to be with others who strive to save the world and the environment in which we live.
http://www.teenhelp.org/socialgroups...++save++world/
Redefine beauty
The definition of beauty has become greatly influenced by popular culture. Because of this, many feel that they are not beautiful at all. Join this group to change the perception of the word "beautiful" and to help others see the beauty they have had in themselves all along.
http://www.teenhelp.org/socialgroups...define+beauty/
==========

Picture Of The Month
Each month we feature a picture by one of our users. If you would like to see your picture here please contact us by replying to this Newsletter, emailing us at
contact@teenhelp.org
, or messaging our Newsletter Officer (Halcyon) on the website.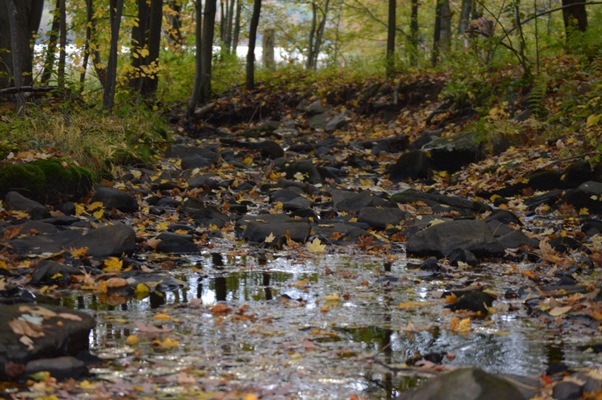 Picture by Cassiopeia.
==========
Upcoming events
Discussion: Finding hope and thinking positively
(Saturday November 22nd 2014)
When the burdens of life keep coming at you, it can sometimes be difficult to find the energy and courage to keep going. Come to this discussion to find ways to think more positively and stay strong through the hard times.
Discussion: Dealing with triggers
(Saturday November 29th 2014)
Triggers are anything that reminds you of negative feelings or makes you want to perform unhealthy or dangerous behaviours. Often these are unavoidable parts of life and are tough to deal with on your own. This discussion will help you learn to control any urges the triggers may cause and how to prevent them from affecting you.
Discussion: Coping with bullying
(Saturday December 6th 2014)
The pressure to conform in order to be accepted is very prevalent in today's society, as is the act of bullying if someone appears to be different in some way. Join this discussion if you are being bullied or pressured into doing something against your will, or to learn more about how to help someone who is being targeted.
Discussion: Building positive relationships
(Saturday December 13th 2014)
Relationships between family members, friends and significant others each come with their own difficulties, but knowing how to overcome the obstructions to your relationships is essential if they are to be fulfilling for you. Join this discussion to look at how to build positive relationships with those you care about.
Discussion: Eating disorders
(Saturday December 20th 2014)
Eating disorders can affect anyone at any time, can be devastating for your physical and mental health. Join our discussion to discuss the different kinds of eating disorders and to find out what we can do to ensure that we are free from eating disorders, and carry on with our everyday lives.
For more information about upcoming Facilitated Chat Room Discussions (FCRDs), and the times that these discussions will take place, please visit our FCRD page.
http://www.teenhelp.org/chat/discussions/
==========
Donate to TeenHelp
In order to continue providing free services to young people around the world, TeenHelp requires a constant income of voluntary donations to support our regular costs. If you are able to, we ask that you please donate any money you can to us, even if it's only a few dollars.
http://www.teenhelp.org/donate/
==========
Follow us on Facebook, Twitter and Tumblr
Our social networking pages are a great place to get a lot of high-quality information. We aim to connect you to interesting organisations, volunteering opportunities, events, news stories, pictures, videos, and more!
Facebook:
http://www.teenhelp.org/facebook
Twitter:
http://www.teenhelp.org/twitter
Tumblr:
http://www.teenhelp.org/tumblr
==========
Editorial team
Newsletter Officer/Editor-in-Chief: Haley (Halcyon)
Senior Newsletter Editor: Chris (Chris)
Newsletter Editor: Jenna (Lucent.)
Newsletter Editor: Chess (*~Skittles Martinski~* )
Newsletter Editor: Rishy (Saiyouri)
==========
Views
407
Comments
0

Comments