The TeenHelp Project Blog contains a large collection of information about TeenHelp, and provides a place where you can discuss each news item, including TeenHelp's announcements, notices, and Newsletter releases, among other things.
Newsletter #71 - Healthy afternoon snacks; helpful cleaning tips; staying focused while studying.
Posted February 20th 2016 at 07:41 PM by
TeenHelp
---
TeenHelp Newsletter
TeenHelp Newsletter #71 - February 20th 2016 -
http://www.teenhelp.org
Welcome to the TeenHelp Newsletter! Our Newsletter contains a lot of useful information about our current work, including updates to our site and services, new resources, details of upcoming events, short bits of advice, interesting links and more!
==========
TeenHelp News
TeenHelp regularly makes changes to its site and services. Some of these are large and noticeable, and others are small and much less so, but each one contributes to the positive development of TeenHelp and how our users experience our community. Below are some of the most recent developments.
==========
New Resources Team
(February 13th 2016)
TeenHelp has introduced a new Resources Team to help create and update our existing resources. The team will be working on a number of projects such as useful guides, help sheets and downloads. Congratulations to our new Resource Editors: Alisha (Chicken Nuggets), Chris (Chris), Jenny (coolkid98) and Bex (Eclectic.).
http://www.teenhelp.org/volunteer/
==========
Latest articles
(February 6th 2016)
Irritable Bowel Syndrome (IBS)

Irritable Bowel Syndrome, or IBS, is a condition that affects the colon and causes symptoms such as abdominal pain, constipation, and diarrhea. This article explains some ways to recognise and relieve the symptoms of Irritable Bowel Syndrome.
Valentine's Day Gift Ideas

Sometimes it can be difficult to find the perfect Valentine's Day gift for someone you care about, whether it is a family member, friend, or partner. Read this article to learn about some thoughtful gifts you can give to your loved one to show you care. Show your creative side while making these gifts.
Enjoying Valentine's Day when you're single

Valentine's Day can be hard to deal with when you are single, but it does not have to be this way. There are many things you can do on Valentine's Day to boost your spirits and make you feel good. This article goes over some of the things you can do to feel more positive on Valentine's Day.
Commonly confused words and phrases

The English language is tricky, and therefore it can be difficult to understand how to use certain words or phrases. With practice and a bit of help, it is possible to improve your language skills. This article describes some commonly misused words and phrases and explains the correct usage.
http://www.teenhelp.org/articles/
==========
New Newsletter Officer
(January 26th 2016)
TeenHelp is pleased to welcome Chess (Static Wolfie.) as our new Newsletter Officer. Chess, a very dedicated member of Staff, has had held a variety of roles on TeenHelp and has a wealth of experience. She will be responsible for the day to day running of the Newsletter team. We congratulate Chess and wish her all the best in her new role.
http://www.teenhelp.org/volunteer/
==========
Resources
TeenHelp works with a range of different organisations and websites in order to help and educate young people. Below is a selection of some of them. For a full list of the organisations we work with, please visit our Resources page.
http://www.teenhelp.org/resources/
==========
Duolingo
Many people wish to learn a new language, whether it is for school or work, to make new friends, or just for fun. Duolingo allows people to learn a variety of languages for free. It can be accessed online or as an app.
https://www.duolingo.com/
==========
Tips Of The Month
Each month we share small bits of practical advice that you can implement to improve your life or that of others.
==========
Afternoon snacks
When you get home after a long day, it can be tempting to opt for junk food to munch on before dinner. However, making healthier snacks doesn't have to be difficult. Here are a few healthy snacks to keep you satisfied until dinner.
Hummus and pretzels. Hummus is a dip that is made from chickpeas or other beans. Chickpeas are known to lower cholesterol and reduce the risk of cancer. Hummus comes in many different flavours, such as garlic, lime, sweet potato, or the original flavour. Purchase some hummus and pretzels the next time you're grocery shopping for a tasty snack.
Rice cakes and peanut butter. Spread your favourite kind of peanut butter onto a few plain rice cakes to tame your afternoon hunger. Peanut butter is a good source of protein and the rice cakes will keep you satisfied until you eat dinner.
Carrots and ranch dressing. Carrots help improve vision, memory, and bone strength. They're also a good source of vitamin A. Carrots will give a crunchy twist to your afternoon snacking, and ranch dressing gives the carrots more flavour. Ranch dressing is high in fat, so it is suggested to either purchase low fat dressing, or drizzle it on the carrots as opposed to pouring it on them.
Frozen grapes. The consistency of the inside of frozen grapes will remind you of a popsicle. Wash some grapes, then put them in the freezer. Leave them in the freezer for a few hours before consuming.
http://www.teenhelp.org/forums/f184-food-recipes/
==========
Cleaning tips
Cleaning is known for being time consuming, and that is what makes a lot of people put their chores off. Shave a few minutes off your usual cleaning routine with the following tips.
Heat your dish sponge to kill germs. Sponges you use to clean your dishes sometimes get old food stuck in them, and it can make you sick if you do not use a dishwasher. Put some dish soap on your sponge, then run it under water. Put it in the microwave for two minutes. Let it cool before using so you do not burn yourself. Alternatively, you can put your sponge in the top rack of your dishwasher. Sponges should be replaced once a month.
Use sanitary napkins on the bottom of your mop floor cleaner. Mop pads sold by cleaning companies are not reusable, and are often expensive. Consider purchasing sanitary napkins and sticking those to the bottom of your mop to pick up dirt. You can also purchase some velcro and cloth for reusable cleaning pads.
Use a lemon and some water to clean your microwave. Measure half a cup of water, and put it in a microwave safe bowl. Next, squeeze some lemon juice into the bowl. You can put pieces of the lemon inside the bowl as well. Lemon is not a necessity, but it is a natural cleaning agent. Microwave the bowl for three minutes, then leave it to cool for five minutes. The steam of the water and lemon juice will help loosen the food stains in the microwave. Finally, wipe the microwave clean with a paper towel.
Use an old toothbrush to clean hard-to-reach places in your bathroom. You can dip a toothbrush in bleach and use it to clean the grout in your tiles. Be sure to put a fan on or open a window to dilute the fumes. You can also use a toothbrush and some all-purpose cleaner to clean around the drain of your sink or bathtub.
How to stay focused while studying


It can be difficult to concentrate on studying when surrounded by distractions, or even when faced with a challenging assignment. Here are some tips to help you stay focused while studying.
Find a study space. It may be tempting to study curled up in your bed, but for many people it can be harder to sleep if your bed is also used for hard work. Instead, try and find a comfortable space without too much distracting noise. This could be your living room, the library, or at a coffee shop.
Turn off electronics. Unplugging is a great way to prevent getting distracted. Turn off your phone before working and, if needed, put blocks on websites such as Facebook so that you stay focused on your work.
Write down some goals. Before you start studying, create some goals that you have for yourself. Choose a number of pages you want to read, a number of pages of your essay you want to write, etc. Writing these down and checking them off as you complete them can help you stay on track and ensure you get everything done.
Take breaks regularly. Humans have fairly short attention spans. Because of this, it is important to take breaks so that you don't get burnt out. A good rule of thumb is after every hour spent studying, take a 5-10 minute break. This is a great time to have a snack or walk around the room and stretch your legs.
Create a routine. Having a routine can help you get into a productive mindset. Many people tend to do their best work if they study in the same space each time, for example. You could also use classical music if you need some white noise to study, just be sure to use the same set of songs to prevent getting distracted by it. If you like coffee or tea, drink some each time you study.
http://www.teenhelp.org/forums/f22-education-careers/
==========
Interesting Things (on TeenHelp)
A lot of content is posted to TeenHelp every single day, from threads to articles, social groups to albums. But it is difficult for even the most veteran user to keep on top of it all, so we have selected a few items from among the masses that we thought were interesting to draw your attention to.
==========
Threads
Do/did you like or hate being a teenager?
Some people like being a teenager whilst other people didn't enjoy their teenage years. Why not share your opinions on being a teenager?
http://www.teenhelp.org/forums/f3-ge...eing-teenager/
Almond or Coconut milk?
What type of milk do you prefer? Why not comment on this thread and discuss the type of milk that you like?
http://www.teenhelp.org/forums/f184-...-coconut-milk/
How much self study do you do a day?
For those in education, such as school or college, studying is essential. How much do you study per day?
http://www.teenhelp.org/forums/f22-education-careers/t143635-how-much-self-study-do-you-do-day
==========
Social groups
Depression
Depression is a mental condition that can affect anyone; this support group provides support and advice for those affected or suffering from it. Join this group, where everyone supports each other, to talk with others who have depression.
http://www.teenhelp.org/socialgroups/g512-depression/
COLDPLAY <3
Coldplay is a British band that was formed in 1996. Join this group if you wish to talk about the latest news of the band or your favourite song(s) by Coldplay.
http://www.teenhelp.org/socialgroups...lay+%26lt%3B3/
==========
Picture Of The Month
Each month we feature a picture by one of our users. If you would like to see your picture here please contact us by replying to this Newsletter, emailing us at
publications@teenhelp.org
, or messaging our Newsletter Officer (Static Wolfie.) on the website.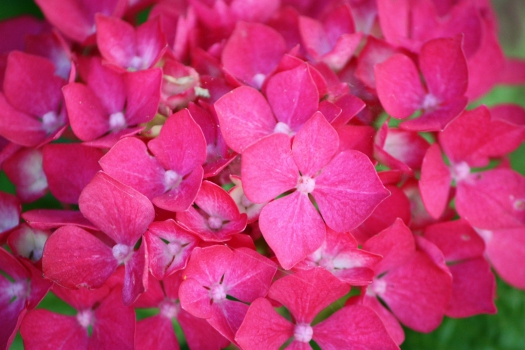 Picture by
coolkid98
==========
Upcoming events
Discussion: Depression and suicide
(Saturday February 27th 2016)
Depression is a pattern of low moods that can affect all aspects of your life, and is often accompanied by low self-esteem and withdrawal from emotional and social activities. This discussion will help you learn how to reach out for help, and begin to recover from depression.
Discussion: Building positive relationships
(Saturday March 5th 2016)
Relationships between family members, friends and significant others each come with their own difficulties, but knowing how to overcome the obstructions to your relationships is essential if they are to be fulfilling for you. Join this discussion to look at how to build positive relationships with those you care about.
Discussion: Time management
(Saturday March 12th 2016)
If you are aspiring to achieve good grades throughout your school life, it is important to adopt effective study skills. This discussion will help you to develop good study habits, including creating the optimum study environment, avoiding distractions, time management, and more, as well as answering any questions that you may have.
Discussion: LGBT, sexuality and gender identity
(Saturday March 19th 2016)
Do you feel discriminated against because of your sexual orientation? Do you need some support in 'coming out'? Discovering your sexual orientation can be a very confusing, lonely and isolating time. You may not know anyone else who feels the same way as you do, and you may feel worried and concerned that your peers will not accept you. Join this discussion for advice and support, and to ask any questions surrounding LGBT, sexuality and gender identity issues.
http://www.teenhelp.org/chat/discussions/
==========
Donate to TeenHelp
In order to continue providing free services to young people around the world, TeenHelp requires a constant income of voluntary donations to support our regular costs. If you are able to, we ask that you please donate any money you can to us, even if it's only a few dollars.
http://www.teenhelp.org/donate/
==========
Follow us on Facebook, Twitter and Tumblr
Our social networking pages are a great place to get a lot of high-quality information. We aim to connect you to interesting organisations, volunteering opportunities, events, news stories, pictures, videos, and more!
Facebook:
http://www.teenhelp.org/facebook
Twitter:
http://www.teenhelp.org/twitter
Tumblr:
http://www.teenhelp.org/tumblr
==========
Editorial team
Publications Team Leader/Editor-in-Chief: Haley (Halcyon)
Newsletter Officer: Chess (Static Wolfie.)
Senior Newsletter Editor: Cassie (Cassado)
Newsletter Editor: Dez (Epiphany.)
Newsletter Editor: Jenny (coolkid98)
Newsletter Editor: Nicole (eumoirous)
Newsletter Editor: Rishy (Pirouette)
==========
Views
565
Comments
0

Comments