The TeenHelp Project Blog contains a large collection of information about TeenHelp, and provides a place where you can discuss each news item, including TeenHelp's announcements, notices, and Newsletter releases, among other things.
Newsletter #73 - How to focus on your breathing; the benefits of meditation; interacting with an unfamiliar dog.
Posted April 17th 2016 at 09:49 PM by
TeenHelp
---
TeenHelp Newsletter
TeenHelp Newsletter #73 - April 17th 2016 -
http://www.teenhelp.org
Welcome to the TeenHelp Newsletter! Our Newsletter contains a lot of useful information about our current work, including updates to our site and services, new resources, details of upcoming events, short bits of advice, interesting links and more!
==========
TeenHelp News
TeenHelp regularly makes changes to its site and services. Some of these are large and noticeable, and others are small and much less so, but each one contributes to the positive development of TeenHelp and how our users experience our community. Below are some of the most recent developments.
==========
Latest articles
(April 3rd 2016)
Our team of talented writers bring our users a constant stream of fresh articles to read each month. Articles are being published regularly, so be sure to check regularly to see what we're doing. Some of our latest additions include:
How to make a stress ball
A stress ball is a good item to fidget with when you're feeling anxious or overwhelmed. With just a few household items, you can personalise one of your coping skills by making one of your own.
Brought up by alcohol
Sometimes it is hard to understand that other people's actions are not a fault of our own. Read this article to find out about the struggles this user went through while learning that their father's drinking wasn't their fault.
What to do if you become pregnant
Finding out that you are pregnant can be an exciting and almost overwhelming experience. Who do you tell first about your pregnancy, and how do you tell them? What options do you have? Read this article to find out.
Canadian Syrian Refugee Plan
In November of 2015, Canada's Liberal Government launched a five phase plan to being in twenty five thousand Syrian refugees. Learn more about the plan and its different phases here.
http://www.teenhelp.org/articles/
==========
Resources
TeenHelp works with a range of different organisations and websites in order to help and educate young people. Below is a selection of some of them. For a full list of the organisations we work with, please visit our Resources page.
http://www.teenhelp.org/resources/
==========
Relaxing Sounds
Relaxing sounds is an application that includes a variety of different sounds to help relieve stress. It can be also be used when reading, doing yoga, or when trying to fall asleep. You can choose between background mode to listen to sounds while using other applications, or photo mode to view beautiful images to further relax you. It also includes a timer to automatically switch off the display and sounds once you have fallen asleep. This application is considered suitable for people aged 12 and over.
Available for free on Apple devices through its application store.
==========
Tips Of The Month
Each month we share small bits of practical advice that you can implement to improve your life or that of others.
==========
Focusing on your breathing
Many people who struggle with anxiety change their breathing patterns without realising it. Anxiety can quickly make breathing patterns spiral out of control, and that makes breathing one of the most important things to focus on when you're anxious. Here are a few things to try when you're focusing on your breathing.
Stay in a safe place. A safe, quiet place will allow you to focus on yourself and remain undisturbed. Sit on your bed, take a candlelit bath, or go to a place that symbolises safety to you.
Utilise comfort items. Wrap yourself in a blanket to help you feel more secure, or hold onto a childhood toy to keep your hands busy. Making yourself more comfortable can help improve your anxiety.
Pay attention to your body. Lie on your back, and position your hands on your stomach to feel your body rise and fall with each breath. Put your palm over your chest to remind yourself that you are breathing and you are safe.
Count the number of breaths you take. Counting your breaths helps remind you to breathe easily. Focusing on the number of breaths provides a distraction for your anxious thoughts, and the counting itself can be grounding.
Use guided imagery, or make affirmations of your own. Guided imagery makes for a calming background, and visualising your breathing can help you cope with the thoughts you're experiencing. For instance, visualise letting go of an anxious thought when you exhale. This allows you to target particular thoughts and push them out of your mind. Guided imagery and affirmations can be found on YouTube.
http://www.teenhelp.org/forums/f205-anxiety/
==========
Benefits of meditation
Meditation is a common practice among many religious traditions, however its benefits make it a great addition to any lifestyle and can be practiced even without affiliation with a spirituality. Many people set aside time to meditate as a way of relaxing, and it also has many other health benefits.
Improves self-awareness.Meditation involves listening to the body. By focusing on breathing and practicing mindfulness, an individual can become more in-tune with their body. For many people, this can increase self-confidence.
Improves concentration. When meditating, it's normal to have thoughts enter the mind. By letting them go, the brain can be trained to not get distracted as easily. Concentrating on how the body feels also improves the ability to focus. This can be especially helpful for those with ADHD.
Improves health by lowering blood pressure. Everyone experiences a level of stress in their lives, and meditating daily can help relax the body and lower blood pressure.
Improves your mental state. Charles L. Raison, MD, clinical director of the Mind-Body Program at Emory University School of Medicine in Atlanta, conducted a study and found that participants who meditated regularly experienced less emotional distress when they had a stressful event take place. Meditating has also been found to reduce depression and anxiety.
http://www.teenhelp.org/forums/f16-general-health/
==========
How to interact with an unfamiliar dog
For those who love dogs, it can be very tempting to try to make friends with every canine that they see. However, not every dog is friendly, and some may only be friendly under particular circumstances. This is why it is important to learn how to interact with unfamiliar dogs.
Do not approach an unattended dog. Many people may leave their dogs outside a store while they're shopping, which can seemingly provide an opportunity to pat or play with these dogs. However, it is important not to do so, as being approached by a stranger may be intimidating for some dogs and can cause them to feel threatened.
Ask the owner for permission. If the dog is with its owner, always ask for permission. Do not make assumptions, such as "This dog is [breed], it must be friendly". If the owner declines, respect their decision and leave the dog alone.
Let the dog make the first move. If the owner does give permission, remember to let the dog approach you, not the other way around. Softly call to the dog, patting your leg to encourage it to come to you. If it doesn't, don't approach it. Many people are taught to hold out their hand for an unfamiliar dog to sniff them, but this is not actually helpful – in fact, it can be interpreted as threatening, because it is invading the dog's personal space.
Keep your body language non-threatening. Remember not to make eye contact with the dog, and if you are going to pat them, do so on the side of the body rather than the head. Be aware of the dog's body language, and if at any point it seems uncertain or afraid, be prepared to give it some space to let it feel comfortable again.
Be particularly cautious if the dog has a yellow ribbon tied to its lead. This is becoming more widely used as a signal among dog owners. The ribbon is designed to indicate that the dog is nervous or unpredictable, and should be approached with caution. These dogs are not necessarily aggressive, but may not be as friendly or approachable as other dogs.
http://www.teenhelp.org/forums/f119-pets/
==========
Interesting Things (on TeenHelp)
A lot of content is posted to TeenHelp every single day, from threads to articles, social groups to albums. But it is difficult for even the most veteran user to keep on top of it all, so we have selected a few items from among the masses that we thought were interesting to draw your attention to.
==========
Threads
What's your favourite breed of dog?
There are hundreds of dog breeds all around the world. What's your favourite dog breed, and why? Tell us here.
http://www.teenhelp.org/forums/f119-...ite-breed-dog/
How you were raised vs. what you believe now
Was religion a big part of your life when you were growing up? If so, what religion was in your household, and how much of an impact did it have on what you believe today?
http://www.teenhelp.org/forums/f39-r...u-believe-now/
Lgbtqqipsaa
It is thought that the second a in the LGBT+ acronym stands for allies, or people who are supportive of the LGBT+ community. Do you think allies should be included in the acronym? Share your reasons here.
http://www.teenhelp.org/forums/f38-c...-lgbtqqip2saa/
==========
Social groups
All about being an aunt
Are you an aunt to nieces or nephews that you love? This group allows you to connect with other aunts and share stories about your wonderful nieces or nephews.
http://www.teenhelp.org/socialgroups...t+being++aunt/
Atheists and Agnostics
Atheists do not believe in the existence of God, and agnostics question His existence. Join this social group to connect with other atheists and agnostics or get support if you are questioning if one of these identities suits you.
http://www.teenhelp.org/socialgroups...%3B+agnostics/
==========
Picture Of The Month
Each month we feature a picture by one of our users. If you would like to see your picture here please contact us by replying to this Newsletter, emailing us at
publications@teenhelp.org
, or messaging our Newsletter Officer (Static Wolfie.) on the website.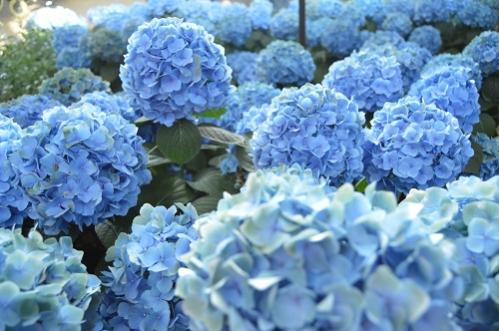 Picture by
Cassado
==========
Upcoming events
Discussion: Effective study skills
(Saturday April 30th 2016)
If you are aspiring to achieve good grades throughout your school life, it is important to adopt effective study skills. This discussion will help you to develop good study habits, including creating the optimum study environment, avoiding distractions, time management, and more, as well as answering any questions that you may have.
Discussion: Dealing with triggers
(Saturday May 7th 2016)
Triggers are anything that reminds you of negative feelings or makes you want to perform unhealthy or dangerous behaviours. Often these are unavoidable parts of life and are tough to deal with on your own. This discussion will help you learn to control any urges the triggers may cause and how to prevent them from affecting you.
Discussion: Seeking employment
(Saturday May 14th 2016)
We all dream of the perfect job, but when it comes down to reality, we may be faced with tough competition. How do we find the most suitable job for us? With all the opportunities that are available, how can we narrow down what we want and what we are qualified for? This discussion will help you to consider the options, seek advice from those who have been through a similar process, and get answers to any questions that you may have.
Discussion:
Handling negative emotions
(Saturday May 21st 2016)
Negative emotions include sadness, anger, jealousy and hate. These feelings are natural, but they can also be destructive if they are not dealt with appropriately. This discussion will help you to find ways to deal with these negative emotions so that they are not detrimental to your life.
http://www.teenhelp.org/chat/discussions/
==========
Donate to TeenHelp
In order to continue providing free services to young people around the world, TeenHelp requires a constant income of voluntary donations to support our regular costs. If you are able to, we ask that you please donate any money you can to us, even if it's only a few dollars.
http://www.teenhelp.org/donate/
==========
Follow us on Facebook, Twitter and Tumblr
Our social networking pages are a great place to get a lot of high-quality information. We aim to connect you to interesting organisations, volunteering opportunities, events, news stories, pictures, videos, and more!
Facebook:
http://www.teenhelp.org/facebook
Twitter:
http://www.teenhelp.org/twitter
Tumblr:
http://www.teenhelp.org/tumblr
==========
Editorial team
Publications Team Leader/Editor-in-Chief: Haley (Halcyon)
Newsletter Officer: Chess (Static Wolfie.)
Senior Newsletter Editor: Cassie (Cassado)
Newsletter Editor: Dez (Epiphany.)
Newsletter Editor: Jenny (coolkid98)
Newsletter Editor: Nicole (eumoirous)
==========
Views
856
Comments
0


Comments